Danger level
:

9
Type:
Rogue Anti-Spyware
Common infection symptoms:
Installs itself without permissions
Connects to the internet without permission
Slow internet connection
System crashes
Annoying Pop-up's
Slow Computer
Other mutations known as:
Infection Video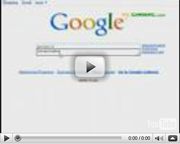 Antivirus .NET
The newly discovered rogue antispyware tool Antivirus .NET terrorizes PC owners with its vindictive and nasty nature. Following suit with its predecessors Antivirus Scan and Antivirus Action, Antivirus .NET enters the system surreptitiously and will remain dormant until it starts its attack on the system. The developers behind Antivirus .NET have only one goal, to take advantage of PC owners' gullibility and in so doing making a quick buck by ripping them off.
Antivirus .NET enters the system without the knowledge of the user. It does not ask permission, and its infiltration is virtually undetectable. The first inkling the user will have of Antivirus .NET being present on his PC will be when Antivirus .NET starts an unsolicited and fake system scan. This scan will yield up false positives advising you about severe threats as being present on the system. Following this, the user will receive a barrage of fake security messages. These messages will contain sly calls to action which if acted upon will make it easier for Antivirus .NET to rip the consumer off. It is for this reason that none of the fake security alerts generated by Antivirus .NET should be paid any attention. Some of the more notorious fake security notifications used by Antivirus .NET include the following:
Security Warning
Application cannot be executed. The file notepad.exe is infected. Do you want to activate your antivirus software now.
Windows Security Alert
Windows reports that computer is infected. Antivirus software helps to protect your computer against viruses and other security threats. Click here for the scan your computer. Your system might be at risk now.
Internet Explorer warning - visiting this site may harm your computer! Most likely causes:
The website contains exploits that can launch a malicious code on your computer
Suspicious network activity detected
There might be an active spyware running on your computer
It is blaringly obvious that none of these fake security warnings can ever be trusted. Antivirus .NET will include surreptitious calls to action in its fake security alerts which if acted on will make it much easier for Antivirus .NET to rip the consumer off. It is therefore important never to act on any fake security notifications by this incredulous rogue, and to simply delete Antivirus .NET without any excuse or delay.
The truth of the matter is that Antivirus .NET was never designed to be of any benefit to any PC. Antivirus .NET does not have the ability to detect, quarantine or remove any security threats or infections from a PC, as Antivirus .NET is nothing more than an infection in itself.
Certain destruction and crippling devastation follows any Antivirus .NET infection. In order not to become its next victim destroy Antivirus .NET from your system before it destroys your PC. Do this by investing in a genuine and powerful security tool which will not only protect get rid of Antivirus .NET but also offer protection against future similar threats and infections.

How to renew your internet connection:
This rogue antispyware blocks your Internet connection to prevent you from removing the rogue application. To enable the Internet connection, please follow these instructions:
Open Internet Explorer and go to >Tools< select >Internet Options<

Select >Connections<

Select >LAN Settings<

Now you need to uncheck the checkbox labeled >Use a proxy server for your LAN< in Proxy Server section. Then press the >OK< button to close this screen and press the >OK< button to close the Internet Options screen.

Now you can download the SpyHunter scanner and remove the infection.

How to manually remove Antivirus .NET
Files associated with Antivirus .NET infection:
wqwswjksjmo.exe
syshmaxaffm.exe
hpftkposjmo.exe
ekopjkvyhsn.exe
%TEMP%\[random]\[random]sika.exe
%AppData%\[random]\[random]sjmo.exe
%AppData%\[random]\[random]sika.exe
%AppData%\[random]
%AppData%\[random]\[random]affm.exe
%CommonDesktop%\Antivirus .NET.lnk
%CommonPrograms%\Antivirus .NET
Files associated with Antivirus .NET infection (Win7, Vista):
%LOCALAPPDATA%\[random]\[random].exe
Antivirus .NET processes to kill:
wqwswjksjmo.exe
syshmaxaffm.exe
hpftkposjmo.exe
ekopjkvyhsn.exe
%TEMP%\[random]\[random]sika.exe
%AppData%\[random]\[random]sjmo.exe
%AppData%\[random]\[random]sika.exe
%AppData%\[random]\[random]affm.exe
Remove Antivirus .NET registry entries:
HKCU\Software\Antivirus .NET
HKCU\Software\Microsoft\Internet Explorer\PhishingFilter "Enabled" = "0″
HKCU\Software\Microsoft\Windows\CurrentVersion\Internet Settings "ProxyEnable" = "1″
HKCU\Software\Microsoft\Windows\CurrentVersion\Internet Settings "ProxyServer" = "http=127.0.0.1:33921″
HKLM\Software\Microsoft\Windows\CurrentVersion\Run "Antivirus .NET"
HKLM\SOFTWARE\Microsoft\Windows\CurrentVersion\Uninstall\Antivirus .NET