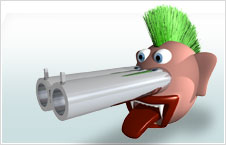 istartsurf.com seems like a very useful search engine from the first sight: it allows computer users to access Facebook, eBay, YouTube, and other websites in just one click. ...
5 year ago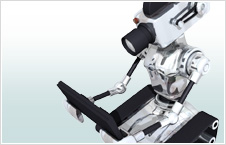 CryptoLocker is a screen locker infection else known as ransomware program. It is distributed by Trojan:Win32/Crilock.A Trojan and unlike other ransomware applications known to us, this one ...
6 year ago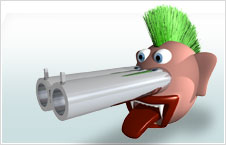 Delta-Homes is a mischievous browser hijacker which can take over your home page and force you to use a highly suspicious and possibly dangerous search tool. At first ...
6 year ago
Will this perpetual onslaught of ransomware infections ever end? Doesn't seem like it, especially when the likes of Nvram ...
2 days ago
VIRUS Ransomware is not a real virus. An actual computer virus would be capable of spreading and replicating itself, and, ...
2 days ago
Hermes837 Ransomware is a recently created Hermes Ransomware variation. The threat acts more or less the same as the versions ...
4 days ago
You do not want to face any infection, but you especially do not want to face Ccryptor Ransomware because this ...
4 days ago
Nakw Ransomware is a silent killer, in a sense that it is likely to slither into your operating system ...
4 days ago
If you encounter The system is badly damaged, virus found (4)! Pop-Ups, you need to close your web browser and ...
9 days ago
Recently updated malware: