Danger level
:

9
Type:
Rogue Anti-Spyware
Common infection symptoms:
Blocks internet connection
Block exe files from running
Installs itself without permissions
Connects to the internet without permission
Slow internet connection
System crashes
Annoying Pop-up's
Slow Computer
Other mutations known as:
Infection Video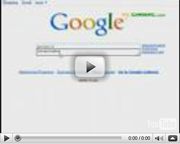 Antivirus Scan
Users who are looking for a reliable and beneficial security tool are urged to steer well clear of Antivirus Scan. Even though Antivirus Scan promotes itself as a powerful security application, any PC infected with this rogue is at incredible risk and users need to destroy Antivirus Scan before it destroys their PCs.

Antivirus Scan is unable to detect, quarantine or remove any infection or threat, and is nothing more than a harmful infection in itself. This evident in the fact that Antivirus Scan is only out to fleece consumers out of their money, while offering them nothing but an empty shell in return. Antivirus Scan will go out of its way to gain the trust of its intended victim. It will go about this in various ways, including making use of dubious fake security warnings which informs the user that his PC has been compromised. Some of the more notorious alerts to be on the lookout for include:
"Windows Security Alert
Windows reports that computer is infected. Antivirus software helps to protect your computer against viruses and other security threats. Click here for the scan your computer. Your system might be at risk now."
"Security Warning
Application cannot be executed. The file notepad.exe is infected. Do you want to activate your antivirus software now."
Do not believe these fake notifications, and accept all the correspondence received from Antivirus Scan as incredibly suspect and suspicious. If you want to circumvent all the annoying and disturbing symptoms imposed by Antivirus Action, enter one of the following registration keys:
WNDS-G84H6-S854F-79ZA8-W4ERS
WNDS-6W954-FX65B-41VDF-8G4JI
WNDS-TTUYJ-7UO54-G561H-J1D6F
Do not think that simply by entering one of the above reg keys that you have successfully neutralized the treat. In order to limit the damage this terribly destructive rogue will cause to your system, eradicate Antivirus Scan at the first opportunity, and never part with your money for any of its products. In order to positively and permanently eliminate Antivirus Scan, make use of the removal power of a genuine and efficient security tool which will erase Antivirus Scan off the system for good, as well as offer increased protection against future attacks.
How to renew your internet connection:
This rogue antispyware blocks your Internet connection to prevent you from removing the rogue application. To enable the Internet connection, please follow these instructions:
Open Internet Explorer and go to >Tools< select >Internet Options<

Select >Connections<

Select >LAN Settings<

Now you need to uncheck the checkbox labeled >Use a proxy server for your LAN< in Proxy Server section. Then press the >OK< button to close this screen and press the >OK< button to close the Internet Options screen.

Now you can download the SpyHunter scanner and remove the infection.

How to manually remove Antivirus Scan
Files associated with Antivirus Scan infection:
wyyibmnusbs.exe
utcobveusbs.exe
opjtrjfusbs.exe
okylhjwusbs.exe
kkkgwetusbs.exe
idlpqvtusbs.exe
fhwhwufusbs.exe
ajdyfheusbs.exe
%Appdata%\nkqjrqgji\eedipixuerb.exe
%Appdata%\uwlvrtpnt\yyyffeluerb.exe
%Appdata%\lvdbqunem\orwhnhnusbs.exe
%Temp%\gbogroude\vwndeckuerb.exe
%Temp%\xmygvnfna\xepgsmtuerb.exe
%Temp%\[random]\[random]affm.exe
%Documents and Settings%\All Users\Application Data\Antivirus Scan
%Documents and Settings%\All Users\Desktop\Antivirus Scan.lnk
%Documents and Settings%\All Users\Start Menu\Programs\Antivirus Scan
Antivirus Scan processes to kill:
wyyibmnusbs.exe
utcobveusbs.exe
opjtrjfusbs.exe
okylhjwusbs.exe
kkkgwetusbs.exe
idlpqvtusbs.exe
fhwhwufusbs.exe
ajdyfheusbs.exe
Remove Antivirus Scan registry entries:
HKEY_CURRENT_USER\Software\Antivirus Scan
HKEY_CURRENT_USER\Software\Microsoft\Internet Explorer\PhishingFilter "Enabled" = "0″
HKEY_CURRENT_USER\Software\Microsoft\Windows\CurrentVersion\Internet Settings "ProxyEnable" = "1″
HKEY_CURRENT_USER\Software\Microsoft\Windows\CurrentVersion\Internet Settings "ProxyOverride" = ""
HKEY_CURRENT_USER\Software\Microsoft\Windows\CurrentVersion\Internet Settings "ProxyServer" = "http=127.0.0.1:33921″
HKEY_CURRENT_USER\Software\Microsoft\Windows\CurrentVersion\Run "[random]affm.exe"
HKEY_CURRENT_USER\Software\[random]
HKEY_LOCAL_MACHINE\Software\Microsoft\Windows\CurrentVersion\Run "Antivirus Scan"
HKEY_LOCAL_MACHINE\SOFTWARE\Microsoft\Windows\CurrentVersion\Run "[random]affm.exe"
HKEY_LOCAL_MACHINE\SOFTWARE\Microsoft\Windows\CurrentVersion\Uninstall\Antivirus Scan