Danger level
:

9
Type:
Rogue Anti-Spyware
Common infection symptoms:
Blocks internet connection
Block exe files from running
Installs itself without permissions
Connects to the internet without permission
Normal system programs crash immediatelly
Slow internet connection
System crashes
Annoying Pop-up's
Slow Computer
Other mutations known as:
Infection Video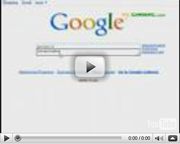 System Progressive Protection
Even if you think that your actions online are well-measured, you are still susceptible to Trojan attacks that may lead you to an infection of System Progressive Protection which is a bogus antivirus program that should be deleted from your PC as soon as possible. The threat modifies the system's settings, which leads to a decreased performance of the computer and non-responsiveness of some applications. Instead of thinking that the computer ceased running properly because of the presence of viruses, Trojans and other infections, remove System Progressive Protection, and you will again experience the joy of using the cleansed computer.
System Progressive Protection does not deserve to be left in the system, because misleading scans, bogus infections and provoking pop-up messages are nothing but a minutely created delusion. The only goal of the rogue is to obtain your money, and the misleading warnings and threats are expected to push you to activate the rogue. Please, ignore all the attempts to swindle you out of your money and remove System Progressive Protection, because the longer you keep it on the PC, the longer your privacy remains disturbed.
The best way to kill the infection and restore the previous settings of the system is to use a legitimate spyware removal application. It will remove System Progressive Protection completely, which means that there will be no chance for new infections to penetrate into the system and violate your privacy. However, if you are familiar with a manual removal of malware, you may try erasing the infection, but, please, keep in mind that you have to fully remove all the elements of the malware.
UPDATE
System Progressive Protection is a clone of Live Security Platinum and is a highly malicious application that is attributed to the WinWebSec family – a group of cunning applications that are used to deceive unsuspecting computer users.
As a clone of its predecessor, System Progressive Protection looks and operates like Live Security Platinum. It presents the same bogus infections and pop-up warnings, which, undoubtedly, should be ignored. The following fake security alerts should help you recognize the cunning infection:
System Progressive Protection Warning
Your PC is still infected with dangerous viruses. Activate antivirus protection to prevent data loss and avoid the theft of your credit card details.
Attention. System detected a potential hazard (TrojanSPM/LX) on your computer that may infected executable files. Your private information and PC safety is at risk.
Warning!
Application cannot be executed. The file GoogleUpdate.exe infected.
Please activate your antivirus software.
It is also important to ignore such symptoms Internet connection problems, non-responsiveness of some executable files, Task Manager and Registry Editor. Everything will be back to normal if you remove System Progressive Protection as soon as you notice anything suspicious about the system performance, especially when the rogue displays its warnings.
To facilitate the removal of the program, activate the malicious application by using the activation key AA39754E-715219CE, which will stop the displays of scans and simulated alert messages. After the activation, access the Internet, download a powerful anti-spyware tool and remove System Progressive Protection automatically.
If System Progressive Protection does not allow you to install SpyHunter properly, there is a way around this wall:
Removal Video
How to renew your internet connection:
This rogue antispyware blocks your Internet connection to prevent you from removing the rogue application. To enable the Internet connection, please follow these instructions:
Open Internet Explorer and go to >Tools< select >Internet Options<

Select >Connections<

Select >LAN Settings<

Now you need to uncheck the checkbox labeled >Use a proxy server for your LAN< in Proxy Server section. Then press the >OK< button to close this screen and press the >OK< button to close the Internet Options screen.

Now you can download the SpyHunter scanner and remove the infection.

How to manually remove System Progressive Protection
Files associated with System Progressive Protection infection:
%CommonAppData%\[Random]\[Random].ico
%CommonAppData%\[Random]\[Random].exe
%CommonAppData%\[Random]
System Progressive Protection processes to kill:
%CommonAppData%\[Random]\[Random].exe
Remove System Progressive Protection registry entries:
HKEY_CURRENT_USER\Software\Microsoft\Windows\CurrentVersion\RunOnce "[Random]"