Danger level
:

9
Type:
Rogue Anti-Spyware
Common infection symptoms:
Block exe files from running
Installs itself without permissions
Connects to the internet without permission
Slow internet connection
System crashes
Annoying Pop-up's
Slow Computer
Infection Video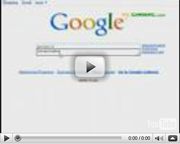 AVASoft Antivirus Professional
If malware removal is no news to you, AVASoft Antivirus Professional is another rogue antispyware that could be running inside your PC, just waiting to be deleted. This clandestine infection might have an interface and is visible on your screen, opposed to highly secretive Trojans or keyloggers; however, its secretiveness and treacherousness is camouflaged behind this deceptive exterior. You should not be tricked by the innocent appearing look and delete AVASoft Antivirus Professional the minute you notice it running on your computer because the longer you wait to approach this tremendously dangerous application, the bigger the chance of getting scammed might become. Generating illicit profits is the only intention behind this rogue antispyware, and if you purchased its full version, you would be wasting your money on a tool that has not been developed to delete malware or guard your virtual security.
What you really need to avoid during the invasion of AVASoft Antivirus Professional is all of the devious attributes that could trick you into believing that supposed malware is attacking your PC. A fictitious scanner will present you with intimidating looking infections' reports; however, these are not to be trusted, as the only malicious application inside your computer is AVASoft Antivirus Professional itself, and that is the rogue that you need to delete right now. It would be best to remove this bogus antispyware with installed security tools, because only the implementation of automatic removal software will guarantee that your computer is monitored and protected at all times.
AVASoft Antivirus Professional Braviax hails from the Braviax family of PC threats as the notorious Disk Antivirus Professional, System Progressive Protection, Live Security Platinum and many more. It is the 2nd fake AV from the Braviax family to infect computer users in 2013.
AVASoft Antivirus Professional has many ways to enter your system in secret. It can be distributed by spam email, embedded in corrupted websites, or make use of social engineering. Regardless of the way it gets in, the first thing AVASoft Antivirus Professional does once is add Registry entry to ensure that program auto-starts whenever you turn on your PC. After that it attempts to deceive you into purchasing its full version.
Paying for the full version involves revealing your credit card details to a third party, therefore, if you pay for AVASoft Antivirus Professional, cyber criminals will get a hold of your credit card number and they will be able to steal your money by making illegal financial transactions. In order not to lose your money you should pay no attention to such fake security notifications:
Warning: Your computer is infected
Detected spyware infection!
Click this message to install the last update of security software…
AVASoft Antivirus Professional Warning
Your PC is still infected with dangerous viruses. Activate antivirus protection to prevent data loss and avoid the theft of your credit card details.
What is more, AVASoft Antivirus Professional even blocks some of your programs, in order to prevent you from acquiring a computer security application. Obviously, that is very frustrating, but you can cancel out the fake AV by registering with this activation key:
AA39754E-715219CE
Registration does NOT remove AVASoft Antivirus Professional, but it does make the rogue infection symptoms disappear for a short while. If you want to remove the fake program on your own and you need to know the locations of rogue's files, you can scan your PC with SpyHunter free scanner to check where exactly they are located, and whether you have other infections besides AVASoft Antivirus Professional (which is highly possible).
To remove AVASoft Antivirus Professional automatically, acquire a powerful antimalware tool that will terminate the infection and consequently will safeguard the PC against other outside threats.

How to manually remove AVASoft Antivirus Professional
Files associated with AVASoft Antivirus Professional infection:
%AppData%\[Random]\[Random].exe
%Programs%\AVASoft Antivirus Professional\AVASoft Antivirus Professional.lnk
%Desktopdir%\AVASoft Antivirus Professional.lnk
AVASoft Antivirus Professional processes to kill:
[Random].exe
Remove AVASoft Antivirus Professional registry entries:
HKCU\Software\Microsoft\Windows\CurrentVersion\RunOnce\[random] %AppData%\[Random]\[Random].exe
HKCU\Software\Microsoft\Windows\CurrentVersion\Uninstall\AVASoft Antivirus Professional
HKCU\Software\Microsoft\Windows\CurrentVersion\Uninstall\AVASoft Antivirus Professional\DisplayIcon %AppData%\[Random]\[Random].exe,0
HKCU\Software\Microsoft\Windows\CurrentVersion\Uninstall\AVASoft Antivirus Professional\DisplayName AVASoft Antivirus Professional
HKCU\Software\Microsoft\Windows\CurrentVersion\Uninstall\AVASoft Antivirus Professional\ShortcutPath "%AppData%\[Random]\[Random].exe" -u
HKCU\Software\Microsoft\Windows\CurrentVersion\Uninstall\AVASoft Antivirus Professional\UninstallString "%AppData%\[Random]\[Random].exe" -u