Danger level
:

9
Type:
Rogue Anti-Spyware
Common infection symptoms:
Installs itself without permissions
Connects to the internet without permission
Slow internet connection
System crashes
Annoying Pop-up's
Slow Computer
Other mutations known as:
Infection Video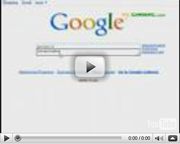 Palladium Antivirus
It's not difficult to gauge the sophisticated innovation that goes into the design and marketing of rogue security tools. In a market of educated consumers, rogue antispyware applications such as Palladium Antivirus has to stay ahead of the curve should they want to have a sufficient enough impact on the market. Although Palladium Antivirus hails from the same sinister rogue family Think Point, its vitriolic assault on a PC should not be underestimated.
The bottom line with Palladium Antivirus is that it is a false security application. Palladium Antivirus does not have the ability to do what it claims it can, and will not detect, quarantine or remove viruses and infections from a PC. In fact, Palladium Antivirus is an infection in itself, with only one goal in mind: to fleece as much money out of its victims in the least amount of time. Palladium Antivirus will do whatever it takes to accomplish this goal, and has no qualms about even causing permanent and irreversible damage to its victims' PCs. It's this vicious nature, among many other factors that highlights the PC owner's need to immediately get rid of Palladium Antivirus. Any delay longer than necessary to fully erase Palladium Antivirus will only serve to strengthen its hold on the PC, and ultimately the damage it inflicts.
This incredulous rogue will stop genuine security tools from running on the system. This is done to prevent its detection and removal. In order to regain control of the system, the user will first have to delete Palladium Antivirus from the PC.
As with any antispyware product, Palladium Antivirus's main goal is to steal the money of the end user. It will go about doing this in a variety of ways, but its first order of business will be to gain the trust of its intended victim. Palladium Antivirus will do this by generating various fake scans, which will report on bogus infections crippling the PC. This is meant to create panic among its victims, as well as build on its own credibility. Palladium Antivirus will also spam the user with incessant pop up messages, which will simply not let up.
These fake security messages will warn the user of many infections being present on the system, and will blame the erratic system behavior on these supposed "infections." Palladium Antivirus will magnanimously offer to remove these so called infections, but only after the user pays for a Palladium Antivirus license. This can easily become a slippery slope, and PC owners are warned never to pay for any Palladium Antivirus product or patron any Palladium Antivirus online payment portal.
Users who did not get rid of Palladium Antivirus in time went on to complain about blocked Internet connections, increased erratic system behavior and poor system performance. Some users also reported being unable to launch programs on the PC, while others were unable to access their Desktop items.
Criminals are behind Palladium Antivirus, and users are well urged to steer clear of this rogue. Should you suspect your PC of being compromised, it's crucially important to get rid of Palladium Antivirus without any delay. In order to manually remove Palladium Antivirus, you will need to kill Palladium.exe and, z.exe, both main processes of Palladium Antivirus. To find the Palladium Antivirus files on your PC, open Windows Exporer, type %AppData% and search for and delete Palladim.exe and z.exe from the PC. In order to activate Palladium Antivirus and restore Internet connectivity, enter the following security key:
5E2121EE-0300-11D4-8D3B-444553540000
Users who did not delete Palladium Antivirus in time went on to experience devastating consequences emanating from this infection, which was completely avoidable if there had erased Palladium Antivirus in time. Make use of the removal power of a genuine security tool, which will not only destroy Palladium Antivirus but also provide future protection against similar threats and attacks.
There isn't any choice other than to remove Palladium Antivirus from your system completely. Follow these 8 easy steps to completely get rid of Palladium Antivirus.
1) Make a print out of the directions contained herein, as you will have to close all windows in the following steps
2) You will most probably be barred from downloading any files on the compromised PC. In that case, download the required software and files referred to in this guide on another system. Transfer the files to the infected PC and continue
3) The Palladium Antivirus infection will not allow you to access the Desktop. After booting up the system, you will come to the Palladium Antivirus Start Screen.
DON'T click on any of the buttons on the screen. Instead, press CTRL + ALT + DEL on the keyboard at the same time. This will bring up the Windows Task Manager
4) After Task Manager loads, click on the Processes tab, found next to the Applications tab
5) Search for the Palladium.exe process and left click on it
6) Scroll down and select the END PROCESS command. You will be asked to confirm ending this process, and will need to pres Yes in order to kill Palladium.exe
7) There you go! Palladium Antivirus has now successfully been disabled. You will now be at a blank screen. Press the File Menu in Task Manager; select New Task (Run…). Type iexplorer.exe in the OPEN space provided. This simple action will allow you access to Internet Explorer, and an active Internet connection.

How to manually remove Palladium Antivirus
Files associated with Palladium Antivirus infection:
%Programs%\Palladium Antivirus\Palladium Antivirus.lnk
%Programs%\Startup\Palladium Antivirus.lnk
%ProgramFiles%\Palladium Pro\PalladiumPro.exe
Palladium Antivirus processes to kill:
PalladiumPro.exe
Remove Palladium Antivirus registry entries:
HKCU\Software\Palladium Pro\