Danger level
:

9
Type:
Rogue Anti-Spyware
Common infection symptoms:
Installs itself without permissions
Connects to the internet without permission
Shows commercial adverts
Slow internet connection
Slow Computer
Other mutations known as:
Infection Video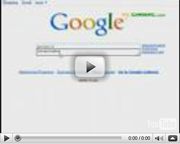 Eco Antivirus
Eco Antivirus is yet another manipulative and deceptive rogue antispyware application.Eco Antivirus is a clone of other rogue antispyware applications such as: Green AV as well as GreenAV. Eco Antivirus is not a safe product that helps your computer like the name suggests but rather is a fake attempt to get you to part with your money. You need to know that Eco Antivirus will make use of a fake system scan as well as fake system scan report results, all in an attempt to convince you that you have malicious threats running on your machine. You will then be offered the full version which promises to remove these threats.
Eco Antivirus may go by the following names:
• EcoAntivirus
• Eco.Antivirus
Eco Antivirus may display some of the following symptoms:
• Is your computers performance slower than usual?
• Are you receiving annoying pop ups?
• Are things changing on your machine, that you didn't change yourself?
• Do you see a scan report that has taken place, which you didn't start?
• Are you receiving fake scan report results?
• Is your computer generating scary system security notifications?
• Are you being asked to buy a full version in order to rectify these problems?
• Is your internet connection acting differently to usual?
Eco Antivirus will do everything that it can in order to try and convince you to buy the full version. You need to know that the full version does not exist and this is all just one big attempt to get your money. Eco Antivirus is not something to play around with as it will only cause you many computer problems, invade your privacy as well as try and steal your money. If your computer starts malfunctioning or your computer system crashes, then this could be a telling sign that your computer is infected with the malicious Eco Antivirus.
It is imperative that you remove Eco Antivirus from your computer as soon as you detect that you may have it. The best removal method would be to invest in a decent antispyware application that is able to detect as well as remove Eco Antivirus for you.

How to manually remove Eco Antivirus
Files associated with Eco Antivirus infection:
vec.exe
EcoAV[1].exe
ecgui.exe
Eco Antivirus processes to kill:
vec.exe
EcoAV[1].exe
ecgui.exe
Remove Eco Antivirus registry entries:
EcoEco{A57287DA-6FB8-7CA8-7B68-768BD76FD4FD}
Eco\Eco\{A57287DA-6FB8-7CA8-7B68-768BD76FD4FD}
HKEY_LOCAL_MACHINE\SOFTWARE\MICROSOFT\WINDOWS\CURRENTVERSION\RUN\ mxcll
MicrosoftWindowsCurrentVersionRunecc
Microsoft\Windows\CurrentVersion\Run\ecc