Danger level
:

9
Type:
Rogue Anti-Spyware
Common infection symptoms:
Installs itself without permissions
Connects to the internet without permission
Shows commercial adverts
Slow internet connection
Annoying Pop-up's
Slow Computer
Other mutations known as:
Infection Video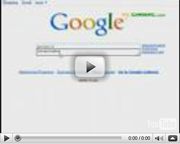 Total Security 2009
Total Security 2009 is a corrupt anti-spyware parasite that is actively distributed using Google advertisements and various shareware/crack websites in order to get into the user's computer. Total Security 2009 may also be named Total Security 4.52, Total Security.
Total Security 2009 claims to be a legitimate spyware remover, when it is in fact a scamming application that displays exaggerated threat reports in order to mislead the user's into buying its counterfeit"full" version. Additionally, Total Security 2009 refuses to be uninstalled from the user's computer.
Their website does not provide critical information for user's, e.g. what spywares they can remove and what their licensing model is. Total Security 2009 claim that their software is a free download, however, it is not free software. No exact pricing information is provided.
The domain Total Security 2009.com is old, however, the software appeared only this year. Stay away from Total Security 2009, and if you happen to have Total Security 2009 on your computer, use our manual removal instructions to delete it. There are by far better and safer products in the market.
Download Spyware Removal Tool to Remove* Total Security 2009
Quick & tested solution for Total Security 2009 removal.
For Windows Vista users: As soon as you have selected the "Download SpyHunter's Malware Scanner" link, another dialog box will appear, the "Save As" option. Select this "Save As" option (NOTE: do NOT select the "Run" option). The next step would be to save SpyHunter on the PC in question. In order to do so, you will need to right-click on the "SpyHunter-Installer.bat" file, next you will need to select the "Run as Administrator" option, so as to ensure the successful execution of SpyHunter.

How to manually remove Total Security 2009
Files associated with Total Security 2009 infection:
13150464.exe
12796254.exe
12101874.exe
17076094.exe
16599374.exe
12118904.exe
10512034.exe
10755004.exe
18597034.exe
16864684.exe
14555314.exe
19695784.exe
16429104.exe
10680464.exe
16849224.exe
12931874.exe
11242504.exe
16630934.exe
17503594.exe
11350624.exe
13451094.exe
11608414.exe
13444064.exe
13155934.exe
11142344.exe
10804064.exe
12537344.exe
15667184.exe
16867774.exe
10694534.exe
11340004.exe
11086714.exe
12132034.exe
16855934.exe
11548124.exe
18994614.exe
11592814.exe
13118904.exe
10437034.exe
10501404.exe
10816254.exe
95376246.exe
10912184.exe
10936254.exe
11290934.exe
10832964.exe
91038586.exe
94706866.exe
1525774308.exe
376558508.exe
1313304888.exe
14676564.exe
10539214.exe
11056254.exe
11647654.exe
16825624.exe
13739374.exe
13573594.exe
19725574.exe
13645464.exe
13934844.exe
17248364.exe
14349374.exe
16787504.exe
13633124.exe
18843754.exe
12119114.exe
17167034.exe
12619534.exe
17670464.exe
17284534.exe
11760314.exe
19931874.exe
17524844.exe
11329684.exe
19844534.exe
15366254.exe
12526264.exe
14696874.exe
11829084.exe
18225784.exe
10829374.exe
10135624.exe
16002034.exe
13820314.exe
19348434.exe
12736254.exe
14034064.exe
16096714.exe
10716404.exe
10905464.exe
19897964.exe
12367184.exe
19971094.exe
10990784.exe
10428904.exe
11039534.exe
10507654.exe
13513904.exe
11270154.exe
17707184.exe
10465004.exe
18209214.exe
11062654.exe
18804534.exe
19345624.exe
10298904.exe
17771874.exe
11160154.exe
19495624.exe
14354814.exe
10496254.exe
17116404.exe
14458594.exe
14287184.exe
12763754.exe
18305624.exe
10451094.exe
11417184.exe
13975154.exe
15349844.exe
15249214.exe
19393284.exe
10323594.exe
15627184.exe
18921094.exe
16636524.exe
15027184.exe
11462034.exe
10177964.exe
10864374.exe
10266714.exe
19100004.exe
10490784.exe
10841714.exe
16279534.exe
14981564.exe
14755154.exe
11272184.exe
10808594.exe
11774064.exe
13548754.exe
13128284.exe
14444684.exe
14328754.exe
17871404.exe
10686874.exe
19820464.exe
12125004.exe
19769844.exe
14597344.exe
12927654.exe
11467504.exe
11198754.exe
13147964.exe
19212184.exe
19894864.exe
15055154.exe
13479064.exe
12895934.exe
11985784.exe
11580934.exe
18022964.exe
tsc.exe
winsource.dll
Total Security 2009 DLL's to remove:
winsource.dll
Total Security 2009 processes to kill:
13150464.exe
12796254.exe
12101874.exe
17076094.exe
16599374.exe
12118904.exe
10512034.exe
10755004.exe
18597034.exe
16864684.exe
14555314.exe
19695784.exe
16429104.exe
10680464.exe
16849224.exe
12931874.exe
11242504.exe
16630934.exe
17503594.exe
11350624.exe
13451094.exe
11608414.exe
13444064.exe
13155934.exe
11142344.exe
10804064.exe
12537344.exe
15667184.exe
16867774.exe
10694534.exe
11340004.exe
11086714.exe
12132034.exe
16855934.exe
11548124.exe
18994614.exe
11592814.exe
13118904.exe
10437034.exe
10501404.exe
10816254.exe
95376246.exe
10912184.exe
10936254.exe
11290934.exe
10832964.exe
91038586.exe
94706866.exe
1525774308.exe
376558508.exe
1313304888.exe
14676564.exe
10539214.exe
11056254.exe
11647654.exe
16825624.exe
13739374.exe
13573594.exe
19725574.exe
13645464.exe
13934844.exe
17248364.exe
14349374.exe
16787504.exe
13633124.exe
18843754.exe
12119114.exe
17167034.exe
12619534.exe
17670464.exe
17284534.exe
11760314.exe
19931874.exe
17524844.exe
11329684.exe
19844534.exe
15366254.exe
12526264.exe
14696874.exe
11829084.exe
18225784.exe
10829374.exe
10135624.exe
16002034.exe
13820314.exe
19348434.exe
12736254.exe
14034064.exe
16096714.exe
10716404.exe
10905464.exe
19897964.exe
12367184.exe
19971094.exe
10990784.exe
10428904.exe
11039534.exe
10507654.exe
13513904.exe
11270154.exe
17707184.exe
10465004.exe
18209214.exe
11062654.exe
18804534.exe
19345624.exe
10298904.exe
17771874.exe
11160154.exe
19495624.exe
14354814.exe
10496254.exe
17116404.exe
14458594.exe
14287184.exe
12763754.exe
18305624.exe
10451094.exe
11417184.exe
13975154.exe
15349844.exe
15249214.exe
19393284.exe
10323594.exe
15627184.exe
18921094.exe
16636524.exe
15027184.exe
11462034.exe
10177964.exe
10864374.exe
10266714.exe
19100004.exe
10490784.exe
10841714.exe
16279534.exe
14981564.exe
14755154.exe
11272184.exe
10808594.exe
11774064.exe
13548754.exe
13128284.exe
14444684.exe
14328754.exe
17871404.exe
10686874.exe
19820464.exe
12125004.exe
19769844.exe
14597344.exe
12927654.exe
11467504.exe
11198754.exe
13147964.exe
19212184.exe
19894864.exe
15055154.exe
13479064.exe
12895934.exe
11985784.exe
11580934.exe
18022964.exe
tsc.exe
Remove Total Security 2009 registry entries:

HKEY_CURRENT_USER\SOFTWARE\MICROSOFT\WINDOWS\CURRENTVERSION\RUN\ D77C20C91EB938B32F2AFCD97192EEBF
HKEY_CURRENT_USER\SOFTWARE\MICROSOFT\WINDOWS\CURRENTVERSION\RUN\ TSC
HKEY_LOCAL_MACHINESOFTWAREMICROSOFTWINDOWSCURRENTVERSIONRUN 11198754
HKEY_LOCAL_MACHINESOFTWAREMICROSOFTWINDOWSCURRENTVERSIONRUN 11467504
HKEY_LOCAL_MACHINESOFTWAREMICROSOFTWINDOWSCURRENTVERSIONRUN 12927654
HKEY_LOCAL_MACHINESOFTWAREMICROSOFTWINDOWSCURRENTVERSIONRUN 13147964
HKEY_LOCAL_MACHINESOFTWAREMICROSOFTWINDOWSCURRENTVERSIONRUN 18022964
HKEY_LOCAL_MACHINESOFTWAREMICROSOFTWINDOWSCURRENTVERSIONRUN 19212184
HKEY_LOCAL_MACHINESOFTWAREMICROSOFTWINDOWSCURRENTVERSIONRUN 19894864
Microsoft\Windows\CurrentVersion\Explorer\Browser Helper Objects\{D263FA6D-84CC-48A8-9AF6-C664362B7A5B}
RUNNING PROGRAM\tsc.exe