Danger level
:

9
Type:
Rogue Anti-Spyware
Common infection symptoms:
Blocks internet connection
Block exe files from running
Installs itself without permissions
Connects to the internet without permission
Normal system programs crash immediatelly
Slow internet connection
System crashes
Annoying Pop-up's
Slow Computer
Other mutations known as:
Infection Video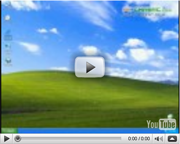 Malware Protection Center
It has become increasingly more difficult for users to distinguish between genuine and fake security tools like Malware Protection Center. This is because this rogue application, which derives from well known families of rogues such as Internet Security Guard, Home Security Solutions, makes use of genuine looking GUIs that were developed to trick its victims. Malware Protection Center will do everything in its power to convince its prospective victim of its authenticity and legitimacy, only to steal his money while leaving him with nothing of value in return.

Users are warned against believing any correspondence from this rogue. It will enter the system without their knowledge and start its attack only once it securely roots itself in the system. This will happen by Malware Protection Center starting a fake security scan each time the user logs on to Windows. This fake scan will report on various bogus infections being present on the system. It will also report that the only way to get rid of these supposed infections will be for the user to pay for Malware Protection Center.
Symptoms associated with this threat include users being unable to launch applications on the infected PC as well as having blocked Internet connections. Limit the damage this rogue will cause to your PC and destroy Malware Protection Center with the help of a powerful security tool.
To avoid annoying Malware Protection Center fake alert messages that are forcing user to purchase a license and easy up the removal process we recommend to register this rogue software by entering this serial code:
U2FD-S2LA-H4KA-UEPB
or
K7LY-R5GU-SI9D-EVFB
UPDATE
Don't ever confuse Microsoft Malware Protection Center with the recent rogueware, named Malware Protection Center, which is a rogueware application, created to deceive unaware computer users.
If you remember a recent malware Internet Security Guard, keep in mind that Malware Protection Center is the clone of the lateral. This rogueware is prompted through malicious websites, as well as fake online scanners. Unfortunately, some computer users still trust in scanning their machines with suspicious tools, thus infecting their computers with different malware.
Why is this malware dangerous? Malware Protection Center does not only install itself without permission, it also slows the performance of your computer, may cause the crashes of the system, slow internet connection, not talking about blocking of executable files, or disabling the real protection of your machine.
Once on the system, Malware Protection Center starts scaring users. First, you are warned that your computer is under attack, and your private data is used by the third party:
Address space conflict
Warning! Access conflict detected
An unidentified program is trying to access system process address space.
System Message
Your PC may still be infected with dangerous viruses. Malware Protection Center protection is needed to prevent data loss and avoid theft of your personal data and credit card details. Click here to activate protection.
Memory access problem
WindowsErrorForm has encountered a problem at address 0x1FC408.
We are sorry for the inconvenience.
Although these messages, and the background of the rogueware resemble a legitimate application, you should always keep in mind that all these warnings, as well as malicious files are created by Malware Protection Center and programmed in advance.
Don't be surprised that several different computers with this virus on them will detect the same number of viruses. It means that the application is programmed to act in this way.
All in all, Malware Protection Center does not guarantee the safety of your computer. On the contrary, this rogueware should be removed as soon as possible according to the files listed below. However, if you are unaware of manual removal instructions, you should use a legitimate antimalware software to perform this action.

How to manually remove Malware Protection Center
Files associated with Malware Protection Center infection:
Malware Protection Center.lnk
MP3aa.exe
MalwarePC.exe
Malware Protection Center processes to kill:
MP3aa.exe
MalwarePC.exe