Danger level
:

9
Type:
Trojans
Common infection symptoms:
Installs itself without permissions
Connects to the internet without permission
Slow internet connection
System crashes
Annoying Pop-up's
Slow Computer
Other mutations known as:
Infection Video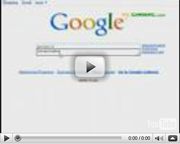 Security Shield Warning
As with any rogue product's campaign to extort money out of its victims, it employs various methods to accomplish these goals. A commonly shared method among rogueware is to use fake alerts to scare users into thinking their PCs are compromised – as in the case of the Security Shield Warning. This fake alert - employed by the Security Shield rogue antispyware - will emulate the workings of a genuine Windows task bar, in an effort to fool users into thinking it's a legitimate warning message and to gain their mark's trust as well.
Do not be fooled – the only aim of the Security Shield Warning is to fool users into paying for their worthless and devastating rogue products. The Security Shield Warning to be on the lookout for would read as follows:
"Security Shield Warning
Security Shield has found viruses at your system.
We highly recommended to get licenses for Security Shield to remove harmful software now."
"Security Shield Warning
Spyware.IEMonster process is found. This is virus that is trying yo send your passwords from Internet browser (Explorer, Mozilla FireFox, Outlook & Others) for the third-parties. Click here to protect your data with Security Shield."
Quite obviously, you simply cannot believe any of these warnings as they are all fake alerts employed by the Security Shield rogue as part of its elaborate online marketing campaign. If you are receiving the Security Shield Warning, chances are your system is already infected with this rogue. In order to minimize the damage posed to your system, destroy the Security Shield Warning and its affiliated rogues by employing the removal power of a powerful security tool which will completely and permanently erase Security Shield Warning from the system for good.

How to manually remove Security Shield Warning
Files associated with Security Shield Warning infection:
947190886.exe
932735408.exe
663846548.exe
6323257655.exe
595230097.exe
487839044.exe
4789509644.exe
4158304675.exe
246950008.exe
Security Shield Warning processes to kill:
947190886.exe
932735408.exe
663846548.exe
6323257655.exe
595230097.exe
487839044.exe
4789509644.exe
4158304675.exe
246950008.exe