Danger level
:

9
Type:
Rogue Anti-Spyware
Common infection symptoms:
Installs itself without permissions
Connects to the internet without permission
Slow internet connection
System crashes
Annoying Pop-up's
Slow Computer
Other mutations known as:
Infection Video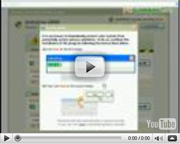 System Tools 2011
It's no secret that the only motivation behind rogue security products is to fleece consumers out of their money, and System Tools 2011 takes this goal to an entirely new level of deprivation. This rogue antispyware application will pretend to scan a computer for genuine security threats and infections, and will generate a list of false infections.
This is simply the first part of System Tools 2011's attack on the system. Delivered to its intended victim's PC via Trojan and malware infections, System Tools 2011 will do everything in its power to gain the trust of its victims. System Tools 2011 will also warn of dire infection systems the user can come to expect if the supposed purported infections aren't removed from the system.
In actual fact, System Tools 2011 will be the instigator behind these very same symptoms as part of its effort to extort money out of the PC owner. System Tools 2011 will inform the user the only way to get rid of these infections and regain control of his PC will be to pay for a System Tools 2011 product. If the user does not pay for System Tools 2011, the rogue will cripple his PC and render the system utterly useless.
Users who did not delete System Tools 2011 in time reported on being unable to connect to the Internet, were unable to access their Desktop items and experienced increased system erratic behaviour and slowed PC performance.
In order to limit the damage posed to your PC, destroy System Tools 2011 permanently off your system. Do not believe any of its supercilious lies and get rid of System Tools 2011 as soon as possible.

How to manually remove System Tools 2011
Files associated with System Tools 2011 infection:
aApNc02100.exe
%ALLUSERSPROFILE%\Anwendungsdaten\[Random]\[Random].exe
%ALLUSERSPROFILE%\Programdata\[Random]\[Random].exe
hDnFn00908.exe
eNeLb00904.exe
pLcHe02100.exe
pJbKn01803.exe
pIjCp03000.exe
pFeFg01803.exe
pAnNk02100.exe
pAkBd01819.exe
oPjFm01804.exe
oPfCk02039.exe
oOmLc01831.exe
oOkFh01803.exe
oNhFm03000.exe
oKiBk01803.exe
oKdNa01829.exe
oGgIb01803.exe
oEpEi01804.exe
oEkGd01823.exe
nNcKp01805.exe
nMgPj01803.exe
nIfOc02100.exe
nHfAn02613.exe
nEeEe01811.exe
nCeLj01803.exe
nAhAi01801.exe
mPfBe00902.exe
mPdBi02100.exe
mNgId02613.exe
mLoBo01803.exe
mIiCg01805.exe
mCgEa01803.exe
lMhJl02100.exe
lHeKe01803.exe
lGpHf02100.exe
lGkFc01804.exe
lFnIh01823.exe
lDlMb03000.exe
kPcFe02900.exe
kLlJp00922.exe
kKnDg01804.exe
kKkGc01828.exe
kJlDm02100.exe
kIlIi01803.exe
kIjLh02100.exe
jNlAe02900.exe
jMcBh01803.exe
jLhAk00902.exe
jLaLb01804.exe
jIhAk01829.exe
jGfFk01843.exe
jBlJc01803.exe
iJbNn01820.exe
iEoPb00902.exe
hPiIf01804.exe
hOfPd01803.exe
hLcDp02100.exe
hIhGg01804.exe
hCfMl01834.exe
hAgMc01816.exe
hAaHm00922.exe
gBpEa02038.exe
fPoMe01803.exe
fLaDm01803.exe
fKkEj01847.exe
fKiLp01804.exe
fIpHa01807.exe
fIjMh01804.exe
fIhMk01803.exe
fEoLi01818.exe
eMcCh01804.exe
dPgKj01819.exe
dMkPc01803.exe
dMaKk00922.exe
dKmHj01814.exe
dHiLf01803.exe
dGjPh02100.exe
dDlEd01803.exe
dDdMk00139.exe
cPpIi00192.exe
cOnFp03000.exe
cOcOa01804.exe
cNlGa01601.exe
cLfJm02613.exe
cKfPi01803.exe
cAlJh03000.exe
bGoBe01803.exe
bCeLg01804.exe
aPhEl02613.exe
aKeNl02613.exe
aJeIm01803.exe
aIgLa01819.exe
aHkFl01804.exe
aFkKi01803.exe
aFkIk01813.exe
aApNc02100.exe
%Programs%\System Tools 2011.lnk
%Desktop%\System Tools 2011.lnk
%AppData%\[random]\[random].exe
%AppData%\[random]\[random].cfg
%AppData%\[random]\[random].bat
%AppData%\[random]
System Tools 2011 processes to kill:
%ALLUSERSPROFILE%\Anwendungsdaten\[Random]\[Random].exe
%ALLUSERSPROFILE%\Programdata\[Random]\[Random].exe
hDnFn00908.exe
eNeLb00904.exe
pLcHe02100.exe
pJbKn01803.exe
pIjCp03000.exe
pFeFg01803.exe
pAnNk02100.exe
pAkBd01819.exe
oPjFm01804.exe
oPfCk02039.exe
oOmLc01831.exe
oOkFh01803.exe
oNhFm03000.exe
oKiBk01803.exe
oKdNa01829.exe
oGgIb01803.exe
oEpEi01804.exe
oEkGd01823.exe
nNcKp01805.exe
nMgPj01803.exe
nIfOc02100.exe
nHfAn02613.exe
nEeEe01811.exe
nCeLj01803.exe
nAhAi01801.exe
mPfBe00902.exe
mPdBi02100.exe
mNgId02613.exe
mLoBo01803.exe
mIiCg01805.exe
mCgEa01803.exe
lMhJl02100.exe
lHeKe01803.exe
lGpHf02100.exe
lGkFc01804.exe
lFnIh01823.exe
lDlMb03000.exe
kPcFe02900.exe
kLlJp00922.exe
kKnDg01804.exe
kKkGc01828.exe
kJlDm02100.exe
kIlIi01803.exe
kIjLh02100.exe
jNlAe02900.exe
jMcBh01803.exe
jLhAk00902.exe
jLaLb01804.exe
jIhAk01829.exe
jGfFk01843.exe
jBlJc01803.exe
iJbNn01820.exe
iEoPb00902.exe
hPiIf01804.exe
hOfPd01803.exe
hLcDp02100.exe
hIhGg01804.exe
hCfMl01834.exe
hAgMc01816.exe
hAaHm00922.exe
gBpEa02038.exe
fPoMe01803.exe
fLaDm01803.exe
fKkEj01847.exe
fKiLp01804.exe
fIpHa01807.exe
fIjMh01804.exe
fIhMk01803.exe
fEoLi01818.exe
eMcCh01804.exe
dPgKj01819.exe
dMkPc01803.exe
dMaKk00922.exe
dKmHj01814.exe
dHiLf01803.exe
dGjPh02100.exe
dDlEd01803.exe
dDdMk00139.exe
cPpIi00192.exe
cOnFp03000.exe
cOcOa01804.exe
cNlGa01601.exe
cLfJm02613.exe
cKfPi01803.exe
cAlJh03000.exe
bGoBe01803.exe
bCeLg01804.exe
aPhEl02613.exe
aKeNl02613.exe
aJeIm01803.exe
aIgLa01819.exe
aHkFl01804.exe
aFkKi01803.exe
aFkIk01813.exe
aApNc02100.exe
%AppData%\[random]\[random].exe
Remove System Tools 2011 registry entries:
HKCU\Software\Microsoft\Windows\CurrentVersion\RunOnce "[random].exe"
HKCU\Software\System Tools 2011