Danger level
:

8
Type:
Rogue Anti-Spyware
Common infection symptoms:
Installs itself without permissions
Connects to the internet without permission
Slow internet connection
System crashes
Annoying Pop-up's
Slow Computer
Other mutations known as:
Infection Video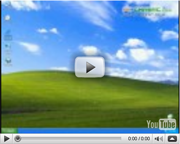 HDD Tools
Developers of roguewares never grow tired in their pursuit of stealing consumers' money and causing a trail of destruction in the process. This can be deduced from HDD Tools, a blatant clone of rogue system optimizer Smart HDD. Closer scrutiny of HDD Tools revelas that it hails from the same family as a host of other harmful rogue system defragmenters, the likes of which include HDD Plus and Defragmenter. To ease up removal process you can copy and paste this code: 0973467457475070215340537432225
It is obvious from the evidence that this rogue is an unwanted application, and users who value their PCs' health will get rid of HDD Tools immediately. Spread via the usual tactics employed by developers of rogueware (Trojan and malware downloads) HDD Tools will try and come across as a reliable, trustworthy and beneficial application. This goes completely against the true nature of HDD Tools, which is ransomware out only to inflict damage and devastation in its attempt to extort its victims.
HDD Tools has no affiliation with any reputable Windows application, although its seemingly attractive and user friendly UIs still succeed in fooling people to think otherwise. After infiltration HDD Tools will start its attack on the PC by assailing the user with various fake popup messages, which is aimed at creating panic among PC owners. These fake security notifications will inform the user that his PC has been compromised.
Consumers will be led to believe that the only way to effectively delete these infections will be to pay for an HDD Tools product. This is fake, as users need to remove HDD Tools and not pay for it! Do not believe anything this incredulous rogue has to say, and destroy HDD Tools with a powerful secutiy tool before it destroys your PC.

How to manually remove HDD Tools
Files associated with HDD Tools infection:
Uninstall HDD Tools.lnk
HDD Tools.lnk
98e738.exe
%Programs%\HDD Tools\Uninstall HDD Tools.lnk
%Programs%\HDD Tools\HDD Tools.lnk
%Programs%\HDD Tools
%Desktop%\HDD Tools.lnk
%Temp%\Windows Update.exe
%Temp%\dfrgr
%Temp%\dfrg
%Temp%\[random].dll
%Temp%\[random].exe
%Temp%\[random]
HDD Tools DLL's to remove:
%Temp%\[random].dll
HDD Tools processes to kill:
98e738.exe
%Temp%\Windows Update.exe
%Temp%\[random].exe
Remove HDD Tools registry entries:
HKCU\Software\Microsoft\Windows\CurrentVersion\Run "[random].exe"
HKCU\Software\Microsoft\Windows\CurrentVersion\Run "[random]"