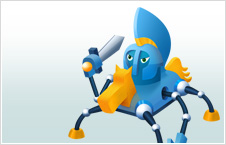 With all the threats facing healthy PCs today, it is impossible to protect your system against threats such as Trojan Generic without the help of a powerful security ...
5 year ago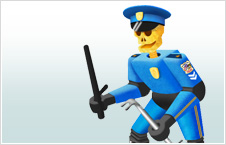 If your computer is being scanned by a program which is called System Care Antivirus, you should rethink what websites you have visited or what you have downloaded ...
1 months ago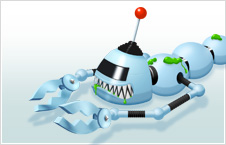 Yontoo Layers is a browser add-on which is known for being associates with PageRage and others applications enabling the user to customize the internet browser. This application ...
4 months ago
Europol Virus is a highly dangerous and misleading computer threat which may have been installed onto your personal computer ...
7 days ago
Reliable Windows protection is essential if you want to keep your virtual security guarded against Backdoor.Gadu-Gadu. As most recent research ...
2 hours 49 min ago
When you install a computer optimization program on your system, you expect it to improve your system performance and ...
4 days ago
Delta-search.com is a webpage that you get redirected to when you install Delta Search browser plugin on your computer. This ...
14 days ago
SpeedyPC Pro is a potentially unwanted application which you can find installed after having installed some other free program. ...
17 days ago
Politie Office Central Virus is a ransomware infection whose interface scarcely differs from the other ransomware scams targeted at ...
3 days ago
Recently updated malware: