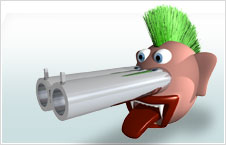 istartsurf.com seems like a very useful search engine from the first sight: it allows computer users to access Facebook, eBay, YouTube, and other websites in just one click. ...
3 year ago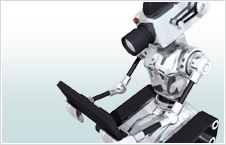 CryptoLocker is a screen locker infection else known as ransomware program. It is distributed by Trojan:Win32/Crilock.A Trojan and unlike other ransomware applications known to us, this one ...
4 year ago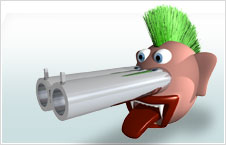 Delta-Homes is a mischievous browser hijacker which can take over your home page and force you to use a highly suspicious and possibly dangerous search tool. At first ...
4 year ago
If you need a music streaming app, perhaps you should turn to the official applications from the streaming websites ...
1 days ago
If all of a sudden you see a blue screen with error codes on your screen but it comes from your browser, it is possible that High Priority Message is about to scam you. We are here to warn you that this is simply another fake alert that tries to sell you a useless service or supposed security software. This type of aggressive marketing is also known as a technical support scam because that is what it is indeed. We have seen dozens of similar fake alerts emerge in the past months and years, including "Possible Suspicious Activity," "Rdntrojanhacking File Detected," and "Google Security Warning." The main purpose of this fake warning message is to make you believe that your computer is infected or there is a system error that needs immediate fixing. Clearly, there is real connection between the blue background in your browser filled with error codes and warnings, and the authentic blue screen of death, which comes ...
1 days ago
If your system gets infected with Atchbo Ransomware, you might have lots of trouble as the threat not only encrypts ...
1 days ago
Search.hdailysocialweb.com may look like a new useful tools with features that may come in handy in your browsers; however, in ...
4 days ago
If you take a look at the homepage for Search.hwildforscrapbooking.com, it will look like your regular search engine. Quite ...
4 days ago
Vpntop tries to sell itself as the provider of top VPN services for countries that may be under the "harshest ...
4 days ago
Recently updated malware: