Danger level
:

8
Type:
Rogue Anti-Spyware
Common infection symptoms:
Installs itself without permissions
Connects to the internet without permission
Shows commercial adverts
Slow internet connection
Annoying Pop-up's
Block exe files from running
Slow Computer
System crashes
Infection Video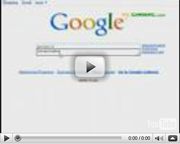 Digital Protection
Digital Protection is a malicious rogue antispyware application that is guaranteed to cause you computer hell. Digital Protection will do everything within its power to try to convince users that they have malicious threats running on their machines. Once the user is convinced that they have malicious threats running on their machines, they will be offered the full version of Digital Protection, which promises to remove all the threats for a set fee. This is all one big scam which you need to stay far away from.
Digital Protection may go by the following name:
DigitalProtection
Digital Protection may display some of the following symptoms:
Your system settings may change.
Advertising programs may install on your machine, without your consent.
Your systems resources may decrease in speed.
The performance of your computer may become unstable.
Your computer's web browser may redirect itself.
You may receive many annoying pop-ups.
You may get security system notifications.
Your system files may start acting differently.
Digital Protection needs to be removed correctly upon immediate detection. You have the option of the manual removal process or the automatic removal process. It is vital for you to know that you can cause serious additional damage to your computer if you make use of the manual removal process. It is suggested that you invest in a decent antispyware application that allows you to both detect as well as automatically remove Digital Protection.
The reason why it is absolutely important to remove Digital Protection immediately is that this fake antivirus program comes from the same family as Your Protection, and it tries to uninstall security applications in order to prevent itself from being removed from your computer. For example, Digital Protection is able to disable such programs as F-Secure, NOD32, Norton Internet Security, Avira AntiVir and others. Once these programs are disabled Digital Protection launches a fake system scan that is supposed to convince you that your system is infected with GayCodec.lookAlert, PORN.perversion.RIO, webSearch.Win32 and other malware.
To support its claims, Digital Protection displays a range of fake security notifications:
There is unauthorized antivirus software detected on your computer. It is recommended you to remove it, otherwise it could conflict with Digital Protection. Press OK to remove [Security Program Name].
Warning
Network attack detected
Network attack has been detected. Process is attempting to access your private data.
Danger!
Unauthorized person tries to steal your passwords and private information. Click on the message to prevent identity theft.
Sometimes Digital Protection even blocks you from running various programs you have installed on your computer. Whenever your attempt to run the program is blocked, the following message is displayed:
Warning! Virus threat detected!
Virus activity detected!
Trojan-Clicker.Win32 adware has been detected. This adware module advertises websites with explicit content. Be advised of such content being possibly illegal. Please click the button below to locate and remove this threat now.
Since the only thing this fake antivirus program wants is money, you must remove Digital Protection right now. Do not hesitate to acquire a legitimate security tool that will not be affected by Digital Protection and will remove the rogue for you automatically in no time.

How to manually remove Digital Protection
Files associated with Digital Protection infection:
Digital Protection Support.lnk
Digital Protection.lnk
diskchk.sys
digprot.exe
dighook.dll
digext.dll
Digital Protection DLL's to remove:
dighook.dll
digext.dll
Digital Protection processes to kill:
digprot.exe
Remove Digital Protection registry entries:
Digital Protection
MicrosoftWindowsCurrentVersionRunDigital Protection
MicrosoftWindowsCurrentVersionUninstallDigital Protection
Microsoft\Windows\CurrentVersion\Run\Digital Protection
Microsoft\Windows\CurrentVersion\Uninstall\Digital Protection