Danger level
:

9
Type:
Rogue Anti-Spyware
Common infection symptoms:
Block exe files from running
Installs itself without permissions
Connects to the internet without permission
Slow internet connection
System crashes
Annoying Pop-up's
Slow Computer
Shows commercial adverts
Infection Video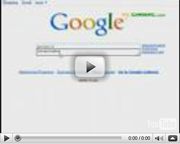 Smart Security
Smart Security gets into your computer with the help of Trojans or browser security holes. Smart Security is a malicious rogue antispyware application that makes use of malicious tactics in order to try and get your money. Smart Security or SmartSecurity may appear very similar to authentic looking programs and you may not be able to tell the difference. The good news is if you are able to spot the warning signs and know what they are you can detect Smart Security on your machine, before it causes any further damage.
Smart Security may gain access to your machine when you least expect it without your knowledge or even your consent. Smart Security may make use of browser security holes or Trojans to install itself onto your machine. The moment that Smart Security has gained access to your machine it will also automatically install itself. Smart Security will also program itself to automatically be activated each time you start your computer.
Once the infection which generates the interfaces of the supposed security tool is installed, you are bombarded with various security alerts and notification claiming that you should activate Smart Security. In addition to those bogus messages, Smart Security shows a fake scanner which supposedly detects dangerous infections. The purpose of displaying non-existent threats is to make you pay money for the fake full version of Smart Security which in reality cannot run any security operations.
It has been found that the name of Smart Security has been used to name other rogue anti-spyware programs. The Smart Security in question is attributed to the Rogue.WinPCDefender family which includes such rogue tools as Internet Security, Privacy Protection, Security Protection and many others.
Another rogue anti-spyware program known as Smart Security belongs to the Rogue.VirusDoctor family, which is infamous for such fake programs as Windows Safety Series, Windows Secure Workstation, Windows Anti-Malware Patch, and tens of others. The interfaces of these clones are identical and very similar to the design of Windows XP operating system, which is why a lot of computer users are easily tricked by cyber criminals.
The last rogue anti-virus tools known as Smart Security is attributed to The WinWebSec family, whether the interfaces of the rogue programs have two variants: they are either blue or pink. The fraudulent applications attributed to the WinWebSec threats are Security Tool, Total Security, System Progressive Protection, and others.
None of the programs mentioned can be trusted as all of them have been created to deceive you and obtain your money. If you have the latest Smart Security having a dark background, bear in mind that it does not provide you with actual information about your PC, so you should pay no attention to all of its notifications and warnings, some of which are presented below:
iexplore.exe can not start
File iexplore.exe is infected by W32/Blaster.worm. Please activate Smart Security to protect your computer.
Warning
Your PC might be at risk.
Activate the software to protect it.
Security Warning
Malicious program has been detected. Click here to protect your computer.
Moreover, keep in mind that such a vicious infection as Smart Security may disable access to such Windows utilities as Task Manager and Registry Editor. Hence, we advise you against manual removal of this threat because it creates various registry entries and malicious files which have to be removed, not to mention processed which should be terminated.
In order to remove Smart Security and protect the PC, you should use SpyHunter, which is a powerful and reliable spyware removal program.
Kill the process of Smart Security in Windows XP
1. Open the Start menu.
2. Launch Run.
3. Type in "taskkill.exe /F /IM smart.exe" (without quotation marks) and press OK to kill the process of Smart Security.
4. Go to http://www.pcthreat.com/download-sph and download SpyHunter.
Kill the process of Smart Security in Windows Vista/7
1. Open the Start menu.
2. In the search box, type in "taskkill.exe /F /IM smart.exe" (without quotation marks)and press Enter.
3. Download our spyware removal tool SpyHunter.
Kill the process of Smart Security in Windows 8
1. Move the mouse to the bottom left corner (a minimized version of your other desktop will pop-up)and right-click.
2. Select Run.
3. Type in "taskkill.exe /F /IM smart.exe" (without quotation marks) and press OK.
4. Download SpyHunter at http://www.pcthreat.com/download-sph and install the program.
5. Run the scan to detect and remove Smart Security.
Delete Smart Security if you want to use the computer and browser the Internet normally. A small investment in a reliable spyware removal tool gives you the lasting results, which means that you will be protected against future infections and will be able to browse the Internet safely.

How to manually remove Smart Security
Files associated with Smart Security infection:
%Desktop%\Smart Security.lnk
%CommonAppData%\smart.exe
Smart Security.lnk
setup[1].exe
SmartSecurity.exe
Smart Security processes to kill:
smart.exe
setup[1].exe
smartsecurity.exe
Remove Smart Security registry entries:
HKEY_CURRENT_USER\Software\
HKEY_CURRENT_USER\Software\Microsoft\Windows\CurrentVersion\Run "Smart Security"
MicrosoftWindowsCurrentVersionRunSmartSecurity
MicrosoftWindowsCurrentVersionUninstallSmart Security_is1
Microsoft\Windows\CurrentVersion\Run\SmartSecurity
Microsoft\Windows\CurrentVersion\Uninstall\Smart Security_is1