Danger level
:

8
Type:
Rogue Anti-Spyware
Common infection symptoms:
Slow internet connection
Slow Computer
Shows commercial adverts
Installs itself without permissions
Connects to the internet without permission
Annoying Pop-up's
Infection Video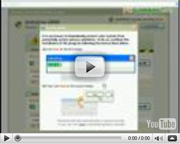 Control Manager
Control Manager is the latest rogue anti-spyware product.
Released by the same group of malicious internet thieves that created the infamous fake spyware removal tool: Privacy Center and Control Center.
Control Manager is slightly different from other rogue anti-spyware applications, in that it is presented as a collection of useful tools.
These tools pretend to enable users to manage system services, auto runs, privacy issues, and infections. Control Manager tends to be promoted via online advertisements.
Very often these advertisements are displayed as online anti-spyware scanners. These exact scanners will perform system scans and report fake information about PC infections, errors and privacy violations.
The main purpose of this fictitious scan is to scare and coerce users into buying a useless product.
Once inside the designated system, Control Manager will obscurely create hundreds of fake malware entities in the infiltrated system. Once this is done, Control Manager will then "detect" these dummy files and ensure the unsuspecting user, you, think it's high time you removed all the reported malware.
Control Manager's malicious trialware usually runs each time you log onto Windows and will display its fake system scanner that claims to find a variety of corrupted dangerous files.
As a well-practiced tactic, Control Manager will have you believe that in order to protect your Operating System against these "detections", you will be prompted to install Control Manager's full commercial version which demands payment.
Control Manager has the following properties:
- Changes browser settings
- Shows commercial adverts
- Stays resident in background
- Connects itself to the internet
Should the system user decide to download and install this rogue application, they are in actuality unknowingly infecting their computer system entirely.
It is important to dispose of all fake information that produces and is affiliated with this parasite.
It is highly recommended to remove Control Manager from the infiltrated PC as soon as it has been detected.
Manual removal is probably your best bet at maintaining the integrity of your computer, but manual removal should only be tried by those individuals that know a bit about registry files, and should be left to the individual who knows how to navigate their way around system files.
All in all though, I would recommend, especially if you are not completely tech savvy, to make use of a reliable and legitimate, fully functional, up-to-date anti-spyware application, to remove Control Manager and all its components from the infected computer system.

How to manually remove Control Manager
Files associated with Control Manager infection:
adobeflashplayerv10.0.45.2[1].exe
ccagent.exe
ccmain.exe
Control Manager processes to kill:
adobeflashplayerv10.0.45.2[1].exe
ccagent.exe
ccmain.exe
Remove Control Manager registry entries:
MicrosoftWindowsCurrentVersionUninstallControl Manager