Danger level
:

9
Type:
Rogue Anti-Spyware
Common infection symptoms:
Installs itself without permissions
Shows commercial adverts
Annoying Pop-up's
Slow Computer
Block exe files from running
Connects to the internet without permission
Slow internet connection
System crashes
Infection Video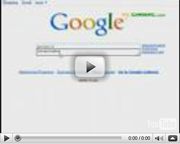 Paladin Antivirus
Paladin Antivirus is classified as rogue anti-spyware software, due to the fact it makes use of misleading methods in order to coerce unsuspecting users into purchasing its full license version. As is typical of rogue applications, Paladin Antivirus or PaladinAntivirus employs the use of false scan results and fake security warnings to carry out their main goal of creating purchase orders for their misleading software. Paladin Antivirus will state that the computer in question is infected with a variety of Trojan infections, adware or malware and that you should purchase Paladin Antivirus to remove these infections.
Never forget that these infections are all fictitious and don't actually exist on the computer. Paladin Antivirus is installed via the use of Trojan infections, such as the notorious Zlob or Vundo. Paladin Antivirus might also be promoted on various affiliated malicious websites. Once active, Paladin Antivirus will ostensibly scan your computer and list various fake infections or security issues. The computer will then also be bombarded with very annoying pop-up messages and security alerts. Obviously, these alerts are also fake. If your computer is infected with Paladin Antivirus, make sure you remove it and all its affiliated components!
UPDATE
Below you will find pop-up alerts that are very commonly displayed by the rogue anti-spyware tool:
Adware module detected on your PC!
Zlob.Porn.Ad adware has been detected. This adware module advertises websites with explicit content. Be advised of such content being possibly illegal. Please click the button below to locate and remove this threat now.
Network Intrusion Detected!
Your computer is being attacked from a remote PC.
Process is trying to steal your passwords listed below. It is highly recommended to block this threat now.
You are using a trial version.
It is recommended to purchase a commercial version
Warning!
PLEASE, OPTIMIZE YOUR PC. IT RUNS ONLY 10%
Ignore such and other notifications displayed by Paladin Antivirus because they are not related to the condition of your PC. The fake tool is reported to belong to the CoreGuard family which includes such threats as Malware Defense and Anti Malware.
Want to prevent future malware attacks? It is easy to achieve if you use SpyHunter, which is a legitimate and powerful spyware removal tool. Click on the download button below and install a free scanner to make find out what threats in addition to Paladine Antivirus are present within the system.

How to manually remove Paladin Antivirus
Files associated with Paladin Antivirus infection:
phook.dll
Paladin Antivirus.lnk
Paladin Antivirus Support.lnk
Uninstall Paladin Antivirus.lnk
pavext.dll
pav.exe
asr64_ldm.exe
Paladin Antivirus DLL's to remove:
phook.dll
pavext.dll
Paladin Antivirus processes to kill:
pav.exe
asr64_ldm.exe
Remove Paladin Antivirus registry entries:
HKEY_CURRENT_USERSOFTWAREMICROSOFTWINDOWSCURRENTVERSIONRUN asr64_ldm.exe
HKEY_CURRENT_USER\SOFTWARE\MICROSOFT\WINDOWS\CURRENTVERSION\RUN\ asr64_ldm.exe
MicrosoftWindowsCurrentVersionRunPaladin Antivirus
MicrosoftWindowsCurrentVersionUninstallPaladin Antivirus
Paladin Antivirus
RUNNING PROGRAMExplorer.exe
RUNNING PROGRAM\Explorer.exe
SOFTWAREMicrosoftWindowsCurrentVersionShell ExtensionsApproved{5E2121EE-0300-11D4-8D3B-444553540000}
{5E2121EE-0300-11D4-8D3B-444553540000}