Danger level
:

8
Type:
Rogue Anti-Spyware
Common infection symptoms:
Installs itself without permissions
Connects to the internet without permission
Shows commercial adverts
Slow internet connection
Annoying Pop-up's
Slow Computer
Infection Video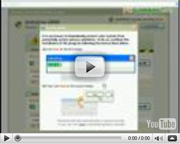 Antispyware Shield Pro
Antispyware Shield Pro is a malicious and deceptive rogue application which has been designed in order to steal your money. Stealing your money is just one of the negative things that Antispyware Shield Pro has been designed for. In addition to your money being stolen, Antispyware Shield Pro will create many computer problems for you, as well as invade your privacy.
Antispyware Shield Pro may go by the following names:
• AntispywareShieldPro
• AntispywareShield Pro
• Antispyware ShieldPro
Antispyware Shield Pro may display some of the following symptoms:
• Files will appear again after being deleted.
• Some files will be missing from the registry.
• Strange programs will appear in the process list.
• There may be changes in your internet settings.
• You system speed may decrease dramatically.
The best advice that can be offered is for you remove Antispyware Shield Pro immediately upon detection. You could make use of the manual removal instructions but you need to be seriously warned that you run the risk of causing even further damage to your computer if you do something incorrectly. It is strongly advised that you rather make use of a decent and up to date antispyware removal tool that is able to both detect as well as automatically delete Antispyware Shield Pro for you.

How to manually remove Antispyware Shield Pro
Files associated with Antispyware Shield Pro infection:
winblsrv.dll
restore.exe
antispyshield.exe
Antispyware Shield Pro DLL's to remove:
winblsrv.dll
Antispyware Shield Pro processes to kill:
restore.exe
antispyshield.exe
Remove Antispyware Shield Pro registry entries:
Antispyware Soldier_is1
Entire Safe Scripts LtdAntispyware Shield Pro
MicrosoftWindowsCurrentVersionApp Pathsantispyshield.exe
MicrosoftWindowsCurrentVersionUninstallAntispyware Shield Pro