Danger level
:

9
Type:
Rogue Anti-Spyware
Common infection symptoms:
Installs itself without permissions
Connects to the internet without permission
Shows commercial adverts
Slow internet connection
Annoying Pop-up's
Slow Computer
Other mutations known as:
Infection Video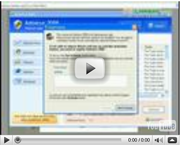 Internet Security 2010
Internet Security 2010 is the latest rogue anti-spyware application, which was designed to attempt to dupe unsuspecting PC users into believing their dubious tactics to be true, and ultimately persuade them into purchasing the full version of this nefarious application.
Otherwise known as InternetSecurity2010, InternetSecurity 2010, Internet Security2010 is the latest in rogue anti-spyware applications. Hailing from the same rogue families' as these fake security tools, namely: Advanced Virus Remover and AdvancedVirusRemover.
Internet Security 2010 usually spreads by using browser hijackers to redirect the user to websites hosting fake online system scans and thus tricking him into downloading the program.
As is typical of rogue anti-spyware software like this, Internet Security 2010 doesn't deviate much from the typical and most widely practiced tactics of PC parasite infiltration. Internet Security 2010 tends to also make use of affiliated backdoor Trojan infections, usually Trojan Vundo or Zlob, in order to ensure hidden penetration into the targeted machine is successful.
Once inside the designated system, Internet Security 2010 will obscurely create hundreds of fake malware entities in the infiltrated system. Once this is done, Internet Security 2010l will then "detect" these dummy files and ensure the unsuspecting user, you, think it's high time you removed all the reported malware.
Internet Security 2010's malicious trialware usually runs each time you log onto Windows and will display its fake system scanner that claims to find a variety of corrupted dangerous files.
As a well-practiced tactic, Internet Security 2010 will have you believe that in order to protect your Operating System against these "detections", you will be prompted to install Internet Security 2010 full commercial version which demands payment.
Internet Security 2010 has the following properties:
- Changes browser settings
- Shows commercial adverts
- Stays resident in background
If you do install Internet Security 2010 licensed software, you will soon realize that it's not only worthless in terms of malware removal, but it compromises any computer systems' performance and will eventually slow down the computer considerably.
One should remove the Internet Security 2010 rogue anti-spyware application as soon as it has been detected.

How to manually remove Internet Security 2010
Files associated with Internet Security 2010 infection:
ISff6_322.exe
ISfc9_152.exe
ISf6c_289.exe
ISf54_302.exe
ISf05_2204.exe
ISec4_179.exe
ISeb6_289.exe
ISdff_179.exe
ISdd0_302.exe
ISdb1_289.exe
ISda9_263.exe
ISd63_2164.exe
IScbe_2214.exe
ISca7_2214.exe
ISc89_2150.exe
ISc44_2211.exe
ISbd1_2194.exe
ISbbd_2121.exe
ISb09_2224.exe
ISaa8_2214.exe
ISa6f_2204.exe
ISa3b_2112.exe
ISa11_290.exe
IS97b_2214.exe
IS8eb_2164.exe
IS8e4_284.exe
IS8da_2211.exe
IS8d4_2075.exe
IS8ca_2154.exe
IS890_302.exe
IS870_2159.exe
IS830_2050.exe
IS823_302.exe
IS81f_2050.exe
IS80d_2228.exe
IS7c2_328.exe
IS77c_302.exe
IS765_2121.exe
IS760_302.exe
IS71f_2180.exe
IS71c_2121.exe
IS706_2204.exe
IS6ec_2075.exe
IS6c5_2211.exe
IS653_2211.exe
IS5fd_2116.exe
IS5d0_2114.exe
IS5ab_2129.exe
IS53e_2164.exe
IS519_2112.exe
IS484_302.exe
IS431_2229.exe
IS406_2214.exe
IS400_2214.exe
IS3e4_284.exe
IS3d1_179.exe
IS392_2164.exe
IS37d_2121.exe
IS27f_2150.exe
IS1bf_2211.exe
IS14f_2214.exe
IS10a_302.exe
IS0fa_2214.exe
IS0f9_195.exe
IS0df_2121.exe
IS063_2112.exe
IS015_2121.exe
InternetSecurity.exe
IS2010.exe
Internet Security 2010 processes to kill:
ISff6_322.exe
ISfc9_152.exe
ISf6c_289.exe
ISf54_302.exe
ISf05_2204.exe
ISec4_179.exe
ISeb6_289.exe
ISdff_179.exe
ISdd0_302.exe
ISdb1_289.exe
ISda9_263.exe
ISd63_2164.exe
IScbe_2214.exe
ISca7_2214.exe
ISc89_2150.exe
ISc44_2211.exe
ISbd1_2194.exe
ISbbd_2121.exe
ISb09_2224.exe
ISaa8_2214.exe
ISa6f_2204.exe
ISa3b_2112.exe
ISa11_290.exe
IS97b_2214.exe
IS8eb_2164.exe
IS8e4_284.exe
IS8da_2211.exe
IS8d4_2075.exe
IS8ca_2154.exe
IS890_302.exe
IS870_2159.exe
IS830_2050.exe
IS823_302.exe
IS81f_2050.exe
IS80d_2228.exe
IS7c2_328.exe
IS77c_302.exe
IS765_2121.exe
IS760_302.exe
IS71f_2180.exe
IS71c_2121.exe
IS706_2204.exe
IS6ec_2075.exe
IS6c5_2211.exe
IS653_2211.exe
IS5fd_2116.exe
IS5d0_2114.exe
IS5ab_2129.exe
IS53e_2164.exe
IS519_2112.exe
IS484_302.exe
IS431_2229.exe
IS406_2214.exe
IS400_2214.exe
IS3e4_284.exe
IS3d1_179.exe
IS392_2164.exe
IS37d_2121.exe
IS27f_2150.exe
IS1bf_2211.exe
IS14f_2214.exe
IS10a_302.exe
IS0fa_2214.exe
IS0f9_195.exe
IS0df_2121.exe
IS063_2112.exe
IS015_2121.exe
InternetSecurity.exe
IS2010.exe
Remove Internet Security 2010 registry entries:
HKEY_CURRENT_USERSOFTWAREMICROSOFTWINDOWSCURRENTVERSIONRUN Internet Security 2010
HKEY_CURRENT_USER\SOFTWARE\MICROSOFT\WINDOWS\CURRENTVERSION\RUN\ Internet Security 2010
IS2010
MicrosoftWindowsCurrentVersionRunInternet Security 2010
Microsoft\Windows\CurrentVersion\Run\Internet Security 2010
RUNNING PROGRAM\IS2010.exe