Danger level
:

7
Type:
Rogue Anti-Spyware
Common infection symptoms:
Installs itself without permissions
Connects to the internet without permission
Shows commercial adverts
Slow internet connection
Annoying Pop-up's
Slow Computer
Infection Video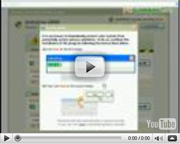 Live PC Care
Live PC Care is a dangerous rogue antispyware application that you don't want anywhere near your computer. You need to be aware of the factor that everything related to Live PC Care is one big scam. It will not protect your computer like the name suggest, it is guaranteed to only harm your computer, invade your privacy and try and steal your money.Live PC Care may gain access to your machine, without your knowledge or consent, by the time that you figure out that Live PC Care is invading your privacy and causing you many computer problems, then it may be too late as the damage may already be done.
Live PC Care may go by the following names:
• Live.PCCare
• Live PCCare
Live PC Care may display some of the following symptoms:
• Your system settings may change.
• Advertising programs may install on your machine, without your consent.
• Your systems resources may decrease in speed.
• The performance of your computer may become unstable.
• Your computers web browser may redirect itself.
• You may receive many annoying pop ups.
• You may get security system notifications.
• Your system files may start acting differently.
Live PC Care needs to get removed from your computer as soon as possible upon immediate detection. You need to be warned that if you choose to make use of the manual removal process, the risks are very high of you causing severe additional damage to your computer. It is within your best interest to choose the automatic removal process. Where a decent software application will detect as well as automatically remove Live PC Care for you

How to manually remove Live PC Care
Files associated with Live PC Care infection:
LPed6d.exe
LPe6f4.exe
LPdccb.exe, xp_5a704[1].exe
LPae22.exe
LPa34c.exe
LP84ad.exe
LP7761.exe
LP7411.exe
LP7049.exe
LP6ced.exe
LP680a.exe
LP51b4.exe
LP4603.exe
LP3668.exe
LP333c.exe
LP2a20.exe
LP1510.exe
LP0cd3.exe
LP8e55.exe
LPda8b.exe
LP7f16.exe
LP7445.exe
Live PC Care processes to kill:
LPed6d.exe
LPe6f4.exe
LPdccb.exe, xp_5a704[1].exe
LPae22.exe
LPa34c.exe
LP84ad.exe
LP7761.exe
LP7411.exe
LP7049.exe
LP6ced.exe
LP680a.exe
LP51b4.exe
LP4603.exe
LP3668.exe
LP333c.exe
LP2a20.exe
LP1510.exe
LP0cd3.exe
LP8e55.exe
LPda8b.exe
LP7f16.exe
LP7445.exe
Remove Live PC Care registry entries:
HKEY_CURRENT_USER\SOFTWARE\MICROSOFT\WINDOWS\CURRENTVERSION\RUN\ Live PC Care
HKEY_CURRENT_USER\SOFTWARE\MICROSOFT\WINDOWS\CURRENTVERSION\RUN\ LPCG
HKEY_LOCAL_MACHINESOFTWAREMICROSOFTWINDOWSCURRENTVERSIONRUN Live PC Care
HKEY_LOCAL_MACHINE\SOFTWARE\MICROSOFT\WINDOWS\CURRENTVERSION\RUN\ Live PC Care
RUNNING PROGRAMLP7445.exe