Danger level
:

9
Type:
Rogue Anti-Spyware
Common infection symptoms:
Connects to the internet without permission
Shows commercial adverts
Slow internet connection
Annoying Pop-up's
Slow Computer
Infection Video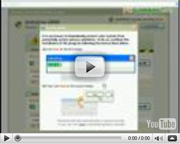 Advanced Spyware Detect
Advanced Spyware Detect or AdvancedSpywareDetect is a fake spyware remover has one primary objective: to coerce its victims into purchasing the licensed version of Advanced Spyware Detect. When comparing this infection's techniques to other malware, there is not much deviation. Advanced Spyware Detect tends to use affiliated backdoor Trojan applications (typically a Vundo or Zlob) in order to ensure infiltration into a target machine.
Once inside, Advanced Spyware Detect will covertly create hundreds of fake malware entities within the infected computer system. This is done in order to substantiate claims by a fake scanner - and further convince the user that their system has been infected by hundreds of viruses. Advanced Spyware Detect's malicious trialware usually runs each time the user logs onto Windows and will immediately display its fake system scanner, claiming a variety of corrupted dangerous files have been found. As a tool for protecting the Operating System against these "detections", Advanced Spyware Detect popup alerts will prompt you to install Advanced Spyware Detect full commercial version, which one can only receive once payment has been secured.
If you do install Advanced Spyware Detect licensed software, you will soon realize that it's not only worthless in terms of malware removal, but it will deteriorate and compromise the system's performance. It is strongly recommended to remove Advanced Spyware Detect rogue anti-spyware upon detection.