Danger level
:

9
Type:
Rogue Anti-Spyware
Common infection symptoms:
Connects to the internet without permission
Shows commercial adverts
Slow internet connection
Annoying Pop-up's
Slow Computer
Infection Video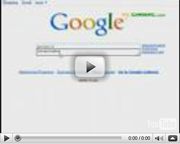 MalwareCleaner
MalwareCleaner, also known as Malware Cleaner, is yet another fake anti-spyware/anti-malware software application. MalwareCleaner infiltrates a system once the user has installed a fake video codec. These codecs tend to be accompanied by a Trojan, malware and virus application. It is important to remove MalwareCleaner from your computer system.
MalwareCleaner is a fake security application that has been based on the previously release rogue application, iKerberos security program. MalwareCleaner claims to run a system scan on the infected computer, also claims to have detected a number of errors and other problems on the user's computer system. MalwareCleaner attempts to pressurize the user into purchasing a fake antivirus program, which in fact only serves to damage the system further. MalwareCleaner is distributed into the public domain via a group of malignant software makers. MalwareCleaner installs itself onto a system without the consent or knowledge of the user. MalwareCleaner makes use of deceptive advertising methods as a means to trick the user into believing the erroneous claims and bogus suggestions. MalwareCleaner is capable of fixing itself into the users system and accordingly becomes a source of multiple infections. Experts suggest the immediate removal of MalwareCleaner once it has been detected.

How to manually remove MalwareCleaner
Files associated with MalwareCleaner infection:
mc_office[1].exe
571613.exe
MalwareCleaner processes to kill:
mc_office[1].exe
571613.exe
Remove MalwareCleaner registry entries:
Microsoft\Windows\CurrentVersion\Explorer\MenuOrder\Start Menu2\Programs\Malware Cleaner
Microsoft\Windows\CurrentVersion\Run\Malware Cleaner
Microsoft\Windows\CurrentVersion\Uninstall\Malware Cleaner