Danger level
:

9
Type:
Rogue Anti-Spyware
Common infection symptoms:
Connects to the internet without permission
Shows commercial adverts
Slow internet connection
System crashes
Annoying Pop-up's
Slow Computer
Infection Video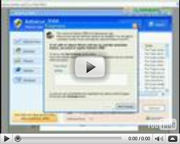 Virus Trigger
Protecting your PC against known harmful rogue security tools like Virus Trigger can be a full time job if you do not invest in an make use of a powerful security tool. This Virus Trigger is a vindictive and dangerous rogue antispyware application that if left untreated will cause severe and even permanent damage to the infected PC. The developers behind this rogue does a very good in making the rogue seem like a legitimate security tool, but do not be fooled by its seemingly legitimate GUIs.
Virus Trigger is distributed in a number of ways, the most poignant being through the use of bundled security downloads and codecs obtained through third party websites. Virus Trigger bundles its Trojans and malware together with the Zlob Trojan, a malware which act as if it is an audio or video codec required by the user in order to view online videos. Once Zlob Trojan is securely rooted in the system, it will immediately proceed to install Virus Trigger and configure it to start each time the user logs on to Windows. Zlob Trojan will also display taskbar messages warning of a fake infection on the PC, the text reading as follows:
System Alert!
Your system might be infected with malicious software that may impact the performance of your computer. Click the icon for a free scan to detect any active spyware applications.
The above, along with any other fake alerts generated by Virus Trigger should be utterly ignored. Virus Trigger will start its attack against the system by initiating a fake system scan each time the user logs on to Windows. It will then generate false reports of bogus threats being present on the system in an effort to panic the user into paying for its rubbish software.
As a further attack, Virus Trigger will block the user's Internet access on the infected system, and not allow him to launch any type of application on the system but will launch instead each time. This is simply done in an effort to prevent the user from downloading or running an application which may be able to identify and remove Virus Trigger from the system. It will also consume valuable system resources, which will render the system to perform extremely poorly and behaving erratically.
In order to limit the damage this rogue will cause to your system, and to restore your PC's security and privacy, never pay for any of its rubbish products and destroy Virus Trigger immediately. Do this by using a genuine security tool which will obliterate Virus Trigger and offer adequate future protection against similar attacks and threats.

How to manually remove Virus Trigger
Files associated with Virus Trigger infection:
vrt_setup[1].exe
uninst.exe
VirusTriggerBin.exe
VirusTriggerBinWarning.dll
Virus Trigger DLL's to remove:
VirusTriggerBinWarning.dll
Virus Trigger processes to kill:
Remove Virus Trigger registry entries:
Microsoft\Windows\CurrentVersion\App Paths\VirusTriggerBin
Microsoft\Windows\CurrentVersion\Explorer\Browser Helper Objects\{096CBA44-4A4C-49f7-8903-1E75550ABCB7}
Microsoft\Windows\CurrentVersion\Run\VirusTriggerBin
Microsoft\Windows\CurrentVersion\Uninstall\VirusTriggerBin
VirusTriggerBin
VirusTriggerBinWarning.WarningBHO
VirusTriggerBinWarning.WarningBHO.1
{096CBA44-4A4C-49f7-8903-1E75550ABCB7}