Danger level
:

8
Type:
Trojans
Common infection symptoms:
Connects to the internet without permission
Shows commercial adverts
Slow internet connection
System crashes
Annoying Pop-up's
Slow Computer
Infection Video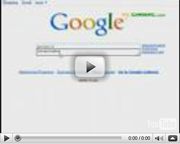 WinDefender 2009
WinDefender 2009 is the successor to a renegade anti-spyware application, namely WinDefender 2008. WinDefender 2009 is advertised through the use of Trojans that tends to display phony security alerts, all of which state that the computer system in question is in fact infected or in the process of being attacked. These alerts will then state that the user should download and install WinDefender 2009, in order to protect their machine. Once WinDefender 2009 is installed, the application will be configured to start automatically when the computer starts. Once running, WinDefender 2009 will scan the computer and display a variety of malware that cannot be removed unless you first purchase the software. The irony lies in the fact that most of the files that WinDefender 2009 claims to find on a PC system is in actuality installed onto the ssytem by WinDefender 2009 itself and the Trojans that accompany it. While running, WinDefender will also display pop-up messages stating that the infiltrated computer is infected. Important to bear in mind is the fact that these pop-up messages and threat notifications are simply advertisement tools used by the manufacturers of WinDefender 2009, to ensure the purchase of Total Secure 2009 is guaranteed.