Danger level
:

9
Type:
Rogue Anti-Spyware
Common infection symptoms:
Connects to the internet without permission
Shows commercial adverts
Slow internet connection
System crashes
Annoying Pop-up's
Slow Computer
Infection Video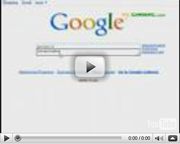 Antispy Knight
Antispy Knight is yet another renegade security tool distributed by Trojans applications. The main goal of the Antispy Knight program is to coerce money from people that care about their computer's security status. Antispy Knight is advertised as anti-spyware, but is in fact the exact opposite. Some people might fall for the misleading advertising made use of by the creators of Antispy Knight, as their advertiosing methods are rather aggressive, and extremely annoying. Antispy Knight is usually installed by Trojan applications. What Antispy Knight willdo is slow down the infected computer and make it impossible to browse the web. Once embedded within a system, Antispy Knight ensures that the user will only be able to access the Antispyknight.info website. This malware loads tons of pop-up messagess as well. Both the website and the pop-ups urge computer ussers to purchase the full version of Antispy Knight. It is recommended that users should not trust messages loaded by Antispy Knight! This application is pure malware and it forms part of a major scam. Experts recommend the immediate removal of Antispy Knight as soon as it has been detected.

How to manually remove Antispy Knight
Files associated with Antispy Knight infection:
antispyknight.exe
Antispy Knight processes to kill:
antispyknight.exe
Remove Antispy Knight registry entries:
AntispyKnight
Microsoft\Windows\CurrentVersion\Run\antispyknight
Microsoft\Windows\CurrentVersion\Uninstall\{D3C91983-DDCC-4586-9FE2-78E8560470CF}