Danger level
:

9
Type:
Rogue Anti-Spyware
Common infection symptoms:
Connects to the internet without permission
Shows commercial adverts
Slow internet connection
System crashes
Annoying Pop-up's
Slow Computer
Infection Video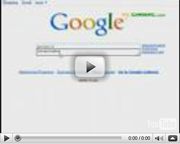 Spyware Guard 2008
Spyware Guard 2008 is the one of the more recent malware that has appeared online lately. Spyware Guard 2008 acts as a legitimate antivirus application, but is in actuality a phony malware application. Spyware Guard 2008 detects spyware and other dangerous pc parasites, as a means to coerce users into purchasing the full version of this scamware. The claim is that upon purchasing, the malware will then remove "detected" threats. Spyware Guard 2008 infiltrates a system via network shares, and by also making use of Trojan horse applications, alternatively, Spyware Guard 2008 can also install itself manually from deceiving web-sites. Spyware Guard 2008 is deemed a threat to any PC, as it may damage the computer system, secretly install additional malware, may cause slow internet connection speed and is highly capable of disabling some Windows features. It is highly recommended that Spyware Guard 2008 be removed from any system as soon as it has been detected.

How to manually remove Spyware Guard 2008
Files associated with Spyware Guard 2008 infection:
winlogon.exe, SpywareGuard2008[1].exe
winlogon.exe, SpywareGuard2008.exe
SpywareGuard2008[2].exe, winlogon.exe
SpywareGuard2008[1].exe, winlogon.exe
SpywareGuard2008.exe, winlogon.exe
jpceqlrhqp.dll
file.exe, winlogon.exe
ibqigxcvev.dll
vohfltprsq.dll
chqigjvnsh.dll
jsiitpwzvx.dll
aszfvmhrod.dll
hyckgjthbm.dll
qlolrxuhqi.dll
swapdm.dll
svchost.exe
372561511.exe
mrygjqlkvh.dll
ajbkogdcas.dll
imod3.dll
vvunbwrhxa.exe
AntivirusXP.exe
winlogin.exe
oqarib.dll
i386si.sys
Hyves_Browser_Instalation.exe
Hyves_Browser.exe
loader[1].exe
Test.exe
cvucujahoza.dll
uxeqipuzimocin.dll
1462403437.exe
9179499.exe
fwanqtvosgmeh.dll
duzfajdjnnyxethwo.dll
nucrdgutfobgtns.dll
slvfjr.dll
janizf.dll
ntdrv32.exe
twex.exe
kaakrfarngn.dll
0001.exe
dpaijjyvdt.dll
ieupdates.exe
SetupAntivirusXP[1].exe
new26[1].exe
adv111[1].exe
gr[2].exe
new23[1].exe
Omahonafazeq.dll
usp10.dll
ntos.exe
1[1].exe
StartApp.exe
SSEngine.dll
AdwarePro_Setup[1].exe
AdwarePro.exe
ert51791.exe
card[1].exe
TckBX673.exe
winkfmc.exe
ParisHilton[1].exe
winafoe.exe
load[1].exe
iii[1].exe
vamsoft.exe
bd3q0qix.exe
bnmio.exe
~tmpa.exe
setupapi.dll
281681216.exe
ati8quxx.sys
install[1].exe
setup_241_3777_[1].exe
main[1].exe
new16[1].exe
eecelfib.dll
new21[1].exe
liddlalh.dll
new5[1].exe
HBCHIBI.dll
ajgojmki.dll
kcfajmeg.dll
anymie360.exe
new20[1].exe
new11[1].exe
lbenehfc.dll
new8[1].exe
new3[1].exe
new6[1].exe
new19[1].exe
ofdokkmi.dll
new1[1].exe
csrss.dll
new10[1].exe
new18[1].exe
anymie360.dll
new22[1].exe
new25[1].exe
new2[1].exe
new14[1].exe
fkldidbm.dll
eonbogdn.dll
new7[1].exe
apghpimo.dll
new17[1].exe
new9[1].exe
new24[1].exe
new13[1].exe
hafknipi.dll
nkkbpieg.dll
sh05022.dll
mpnfpomk.dll
new15[1].exe
new12[1].exe
SpywareGuard2008.exe
xfzdhozini.dll
zaqlfc.dll
sowuxgmbzt.dll
ayscjcts.exe
19329203.exe
iehelper.exe
iehelpers[1].exe
ldycgadzmr.dll
mupd1_2_1165664.exe
torbjne.exe
cogad.exe
TubePlayer.ver.6.exe
AdobeFlash[1].exe
adobe_flash[1].exe
1003720520.exe
1714292029.exe
788573529.exe
549344438.exe
cwxidl.dll
wstdzgcesr.dll
qrterkocjk.dll
drhlmmxplk.dll
akpykdjiau.dll
txxrphkvip.dll
qychlykios.dll
rqtdlfaorp.dll
zqotakbhik.dll
dkwpsdctxj.dll
csflndmpof.dll
omexpqrvbt.dll
xfoixoeloq.dll
SpywareGuard2008[2].exe
vgcugmtknb.dll
cclgwzzadh.dll
jhjqosmxio.dll
ajapetrkzq.dll
tcqvrzndns.dll
xdoeoizbow.dll
cxtskpqynx.dll
moduleie.dll
dnctirxael.dll
iemodule.dll
winscenter.exe
qlpygbnqit.dll
ie.dll
gfbnrcgvfr.dll
wsc32x.exe
winlogon.exe
olesys.dll
SpywareGuard2008[1].exe
uninstall.exe
spywareguard.exe
Spyware Guard 2008 DLL's to remove:
jpceqlrhqp.dll
ibqigxcvev.dll
vohfltprsq.dll
chqigjvnsh.dll
jsiitpwzvx.dll
aszfvmhrod.dll
hyckgjthbm.dll
qlolrxuhqi.dll
swapdm.dll
mrygjqlkvh.dll
ajbkogdcas.dll
imod3.dll
oqarib.dll
cvucujahoza.dll
uxeqipuzimocin.dll
fwanqtvosgmeh.dll
duzfajdjnnyxethwo.dll
nucrdgutfobgtns.dll
slvfjr.dll
janizf.dll
kaakrfarngn.dll
dpaijjyvdt.dll
Omahonafazeq.dll
usp10.dll
SSEngine.dll
setupapi.dll
eecelfib.dll
liddlalh.dll
HBCHIBI.dll
ajgojmki.dll
kcfajmeg.dll
lbenehfc.dll
ofdokkmi.dll
csrss.dll
anymie360.dll
fkldidbm.dll
eonbogdn.dll
apghpimo.dll
hafknipi.dll
nkkbpieg.dll
sh05022.dll
mpnfpomk.dll
xfzdhozini.dll
zaqlfc.dll
sowuxgmbzt.dll
ldycgadzmr.dll
cwxidl.dll
wstdzgcesr.dll
qrterkocjk.dll
drhlmmxplk.dll
akpykdjiau.dll
txxrphkvip.dll
qychlykios.dll
rqtdlfaorp.dll
zqotakbhik.dll
dkwpsdctxj.dll
csflndmpof.dll
omexpqrvbt.dll
xfoixoeloq.dll
vgcugmtknb.dll
cclgwzzadh.dll
jhjqosmxio.dll
ajapetrkzq.dll
tcqvrzndns.dll
xdoeoizbow.dll
cxtskpqynx.dll
moduleie.dll
dnctirxael.dll
iemodule.dll
qlpygbnqit.dll
ie.dll
gfbnrcgvfr.dll
olesys.dll
Spyware Guard 2008 processes to kill:
winlogon.exe, SpywareGuard2008[1].exe
winlogon.exe, SpywareGuard2008.exe
SpywareGuard2008[2].exe, winlogon.exe
SpywareGuard2008[1].exe, winlogon.exe
SpywareGuard2008.exe, winlogon.exe
file.exe, winlogon.exe
svchost.exe
372561511.exe
vvunbwrhxa.exe
AntivirusXP.exe
winlogin.exe
Hyves_Browser_Instalation.exe
Hyves_Browser.exe
loader[1].exe
Test.exe
1462403437.exe
9179499.exe
ntdrv32.exe
twex.exe
0001.exe
ieupdates.exe
SetupAntivirusXP[1].exe
new26[1].exe
adv111[1].exe
gr[2].exe
new23[1].exe
ntos.exe
1[1].exe
StartApp.exe
AdwarePro_Setup[1].exe
AdwarePro.exe
ert51791.exe
card[1].exe
TckBX673.exe
winkfmc.exe
ParisHilton[1].exe
winafoe.exe
load[1].exe
iii[1].exe
vamsoft.exe
bd3q0qix.exe
bnmio.exe
~tmpa.exe
281681216.exe
install[1].exe
setup_241_3777_[1].exe
main[1].exe
new16[1].exe
new21[1].exe
new5[1].exe
anymie360.exe
new20[1].exe
new11[1].exe
new8[1].exe
new3[1].exe
new6[1].exe
new19[1].exe
new1[1].exe
new10[1].exe
new18[1].exe
new22[1].exe
new25[1].exe
new2[1].exe
new14[1].exe
new7[1].exe
new17[1].exe
new9[1].exe
new24[1].exe
new13[1].exe
new15[1].exe
new12[1].exe
SpywareGuard2008.exe
ayscjcts.exe
19329203.exe
iehelper.exe
iehelpers[1].exe
mupd1_2_1165664.exe
torbjne.exe
cogad.exe
TubePlayer.ver.6.exe
AdobeFlash[1].exe
adobe_flash[1].exe
1003720520.exe
1714292029.exe
788573529.exe
549344438.exe
SpywareGuard2008[2].exe
winscenter.exe
wsc32x.exe
winlogon.exe
SpywareGuard2008[1].exe
uninstall.exe
spywareguard.exe
Remove Spyware Guard 2008 registry entries:
Adware Pro
AntivirusXP
HKEY_CURRENT_USER\Software\Microsoft\Internet Explorer\Explorer Bars\{5F97CFC7-609B-0740-CE35-0442284C213C}
HKEY_CURRENT_USER\SOFTWARE\MICROSOFT\WINDOWS\CURRENTVERSION\RUN\cogad
HKEY_LOCAL_MACHINE\SOFTWARE\MICROSOFT\WINDOWS\CURRENTVERSION\RUN\ spywareguard
Microsoft\Windows\CurrentVersion\App Paths\AdwarePro.exe
Microsoft\Windows\CurrentVersion\Explorer\Browser Helper Objects\{09EB15FA-17D8-4D60-8598-3F549A848DF2}
Microsoft\Windows\CurrentVersion\Explorer\Browser Helper Objects\{1431fda9-cc48-4eb6-8105-4bfac469daf3}
Microsoft\Windows\CurrentVersion\Explorer\Browser Helper Objects\{17a4a069-0fd2-4171-bbb0-1645bd6d1822}
Microsoft\Windows\CurrentVersion\Explorer\Browser Helper Objects\{2830b8f2-ee01-47d1-98b5-2524c8b9ee0b}
Microsoft\Windows\CurrentVersion\Explorer\Browser Helper Objects\{2b4873f5-ac2b-4ea1-a7f8-5e0e76ac6a66}
Microsoft\Windows\CurrentVersion\Explorer\Browser Helper Objects\{39b5f242-0fd4-0d28-3b4b-1a8db926b970}
Microsoft\Windows\CurrentVersion\Explorer\Browser Helper Objects\{4273b739-5c53-4180-bdc1-7058285408e1}
Microsoft\Windows\CurrentVersion\Explorer\Browser Helper Objects\{47665FA5-FCF5-4444-B552-DF6549ECCA27}
Microsoft\Windows\CurrentVersion\Explorer\Browser Helper Objects\{5857ea6b-8026-4480-9a54-8f31eef8558a}
Microsoft\Windows\CurrentVersion\Explorer\Browser Helper Objects\{638bdd5c-1962-4eaf-91d8-3daaf0ede4ab}
Microsoft\Windows\CurrentVersion\Explorer\Browser Helper Objects\{6A6779ED-A95C-4946-8B3F-39F33E2D2140}
Microsoft\Windows\CurrentVersion\Explorer\Browser Helper Objects\{735CA461-6C66-4BCA-8290-B0B27B8E9312}
Microsoft\Windows\CurrentVersion\Explorer\Browser Helper Objects\{8eb480e8-dcb5-4db5-92b5-4480e91f4d8c}
Microsoft\Windows\CurrentVersion\Explorer\Browser Helper Objects\{bbe160c6-8bd8-4ac6-2473-08baeca009ec}
Microsoft\Windows\CurrentVersion\Explorer\Browser Helper Objects\{CDAA8EDA-5EBE-B4C8-8205-5C732F6F815E}
Microsoft\Windows\CurrentVersion\Explorer\Browser Helper Objects\{f9905805-0ccc-4ded-8691-6c2a9991633d}
Microsoft\Windows\CurrentVersion\Explorer\MenuOrder\Start Menu2\Programs\AntivirusXP
Microsoft\Windows\CurrentVersion\Run\281681216
Microsoft\Windows\CurrentVersion\Run\AdwareProMFCT
MICROSOFT\WINDOWS\CURRENTVERSION\RUN\AntivirusXP.exe
Microsoft\Windows\CurrentVersion\Run\kxva
Microsoft\Windows\CurrentVersion\Run\Mmexofumutokara
MICROSOFT\WINDOWS\CURRENTVERSION\RUN\spywareguard
Microsoft\Windows\CurrentVersion\Uninstall\AdwarePro
Microsoft\Windows\CurrentVersion\Uninstall\Hyves Browser
Microsoft\Windows\CurrentVersion\Uninstall\Spyware Guard 2008
RUNNING PROGRAM\Explorer.EXE
RUNNING PROGRAM\SpywareGuard2008[1].exe
SOFTWARE\Microsoft\Windows\CurrentVersion\Explorer\ShellExecuteHooks\{1AF47292-E866-4E01-AF5C-C542C084925E}
SOFTWARE\Microsoft\Windows\CurrentVersion\Explorer\ShellExecuteHooks\{47665FA5-FCF5-4444-B552-DF6549ECCA27}
SOFTWARE\Microsoft\Windows\CurrentVersion\Explorer\ShellExecuteHooks\{4CFA36E0-94A0-41C2-A656-6A10DF213015}
SOFTWARE\Microsoft\Windows\CurrentVersion\Explorer\ShellExecuteHooks\{52DD5A51-643A-419F-A202-C037912A7C5C}
SOFTWARE\Microsoft\Windows\CurrentVersion\Explorer\ShellExecuteHooks\{5BE7E1FC-1503-4FA4-AD6A-A71BE13C9FA0}
SOFTWARE\Microsoft\Windows\CurrentVersion\Explorer\ShellExecuteHooks\{697F9864-6D8E-4FD4-8686-7162C6FF67AA}
SOFTWARE\Microsoft\Windows\CurrentVersion\Explorer\ShellExecuteHooks\{744B92E0-B771-478B-80DC-CD9E77E5A8D8}
SOFTWARE\Microsoft\Windows\CurrentVersion\Explorer\ShellExecuteHooks\{8FD84462-BE2A-4E47-8CA0-E7AA55C62527}
SOFTWARE\Microsoft\Windows\CurrentVersion\Explorer\ShellExecuteHooks\{A3083642-8392-48D2-BAB7-35075F86C3DD}
SOFTWARE\Microsoft\Windows\CurrentVersion\Explorer\ShellExecuteHooks\{A9019268-F38D-43F4-9E85-7443037BEDC6}
SOFTWARE\Microsoft\Windows\CurrentVersion\Explorer\ShellExecuteHooks\{E87B80D7-842E-40A7-86B4-76A0E5D76674}
SOFTWARE\Microsoft\Windows\CurrentVersion\Explorer\ShellExecuteHooks\{EECE5F2B-BD93-4477-8027-D3BE0EE7EB1A}
SOFTWARE\Microsoft\Windows\CurrentVersion\Explorer\ShellExecuteHooks\{F45D2DB6-1DC5-4C32-87F4-C47FBF0D8BA2}
SOFTWARE\Microsoft\Windows\CurrentVersion\policies\Explorer\Run\Alcmtr
SOFTWARE\Microsoft\Windows\CurrentVersion\policies\Explorer\Run\ctfn
SOFTWARE\Microsoft\Windows\CurrentVersion\ShellServiceObjectDelayLoad\1AF47292
SOFTWARE\Microsoft\Windows\CurrentVersion\ShellServiceObjectDelayLoad\4CFA36E0
SOFTWARE\Microsoft\Windows\CurrentVersion\ShellServiceObjectDelayLoad\52DD5A51
SOFTWARE\Microsoft\Windows\CurrentVersion\ShellServiceObjectDelayLoad\5BE7E1FC
SOFTWARE\Microsoft\Windows\CurrentVersion\ShellServiceObjectDelayLoad\697F9864
SOFTWARE\Microsoft\Windows\CurrentVersion\ShellServiceObjectDelayLoad\744B92E0
SOFTWARE\Microsoft\Windows\CurrentVersion\ShellServiceObjectDelayLoad\8FD84462
SOFTWARE\Microsoft\Windows\CurrentVersion\ShellServiceObjectDelayLoad\A3083642
SOFTWARE\Microsoft\Windows\CurrentVersion\ShellServiceObjectDelayLoad\A9019268
SOFTWARE\Microsoft\Windows\CurrentVersion\ShellServiceObjectDelayLoad\E87B80D7
SOFTWARE\Microsoft\Windows\CurrentVersion\ShellServiceObjectDelayLoad\EECE5F2B
SOFTWARE\Microsoft\Windows\CurrentVersion\ShellServiceObjectDelayLoad\F45D2DB6
Spyware Guard
{1AF47292-E866-4E01-AF5C-C542C084925E}
{47665FA5-FCF5-4444-B552-DF6549ECCA27}
{4CFA36E0-94A0-41C2-A656-6A10DF213015}
{52DD5A51-643A-419F-A202-C037912A7C5C}
{5BE7E1FC-1503-4FA4-AD6A-A71BE13C9FA0}
{697F9864-6D8E-4FD4-8686-7162C6FF67AA}
{744B92E0-B771-478B-80DC-CD9E77E5A8D8}
{8FD84462-BE2A-4E47-8CA0-E7AA55C62527}
{A3083642-8392-48D2-BAB7-35075F86C3DD}
{A9019268-F38D-43F4-9E85-7443037BEDC6}
{E87B80D7-842E-40A7-86B4-76A0E5D76674}
{EECE5F2B-BD93-4477-8027-D3BE0EE7EB1A}
{F45D2DB6-1DC5-4C32-87F4-C47FBF0D8BA2}