Danger level
:

9
Type:
Rogue Anti-Spyware
Common infection symptoms:
Installs itself without permissions
Connects to the internet without permission
Slow internet connection
System crashes
Annoying Pop-up's
Slow Computer
Infection Video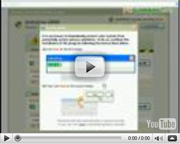 Futurro Antivirus
Put away your wallet and do not even think of buying a full version of Futurro Antivirus, because this security application is a dummy tool, which you should remove from your computer. If you find that this malware scans your system, detects Trojans and other viruses and produces pop-up warnings, ignore everything, because this is how it trying to persuade you to voluntarily pay money for its imaginary full version so that it can get your money. Moreover, it also records your personal information that you enter in the purchase form. For example, your credit card number, home address, email address, the card's expiration date and other valuable information could be recorded and transmitted to remote attackers. Hence, remove Futurro Antivirus and let your system function normally.
Futturo Antivirus is a bogus security tool which only imitates operations of legitimate antivirus programs. Every system scan that is displayed on the screen is supposed to convince you that the system is infected. The truth is that the only infection that has to be dealt with is Futurro Antivirus, and you should remove it from the PC as soon as you can. If you find any pop-up warning which encourages you to activate program, ignore it because even if you receive some registration key after purchasing the license for the application, it does not mean that the system will be protected from spyware and malware attacks.
According to the payment form of Futurro Antivirus, the unlimited license is now available for $79.95. Do not even think about spending this sum of money on the rogue anti-spyware because it is a needless waste of money. Ignore the list of threats that is displayed by the Futurro Antivirus and take immediate actions to eliminate the fraudulent application from the PC.
Once you delete Futurro Antivirus from the system, the malfunctions created by the rogue are eliminated, and you can use your PC without deceitful scans. To bring an end to the infection, use an acknowledged antispyware program, which will detect and remove Futurro Antivirus. With the help of such a tool, you will not need to find and delete the rogue manually, which is a complex procedure. Hence, you will make the right decision if you remove Futurro Antivirus with an automatic malware removal tool.