Danger level
:

4
Type:
Browser Plugins
Common infection symptoms:
Installs itself without permissions
Connects to the internet without permission
Annoying Pop-up's
Slow Computer
Infection Video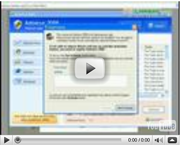 Yontoo Layers
Yontoo Layers is a browser add-on which is known for being associates with PageRage and others applications enabling the user to customize the internet browser. This application is said to be able to add more functionality to browsers but instead of additional features, users face some problems. Depending on the Yontoo software installed, graphics, text or other functional or interactive content may be added. For example, with PageRage, which is based on the Yontoo platform, the user can change the background of his/her Facebook account without modifying profile settings.
Yontoo Layers is said to be compatible with the basic internet browsers such as Internet Explorer, Google Chrome, Mozilla Firefox, Safari and RockMelt. As the plug-in does not register within Internet Explorer, it suggests that it can do more than just help the user enhance his/her browsing experience.
As long as Yontoo Layers is installed, you may receive unwanted pop-up advertisements which are generated according to you preferences online. Although the official website Yontoo.com states that the software is supported by various types of advertising, we recommend that you delete it. The application installs a browser helper object (BHO), so if you do not remove the add-on and allow it to operate within the system, your browsing habits will be monitored and then the information collected will be used to produce supposedly relevant pop-up ads.
In order to remove Yontoo Layers and protect your privacy, first try uninstalling it. Go to the Start menu and then to Control Panel. Select Add or Remove programs (Windows XP) or Uninstall a program (Windows Vista/7) and then remove the add-on. Furthermore, scan the system with SpyHunter which is a powerful spyware removal tool. Its free scanner is available below, so do not wait any longer and scan the PC right now.

How to manually remove Yontoo Layers
Files associated with Yontoo Layers infection:
YontooClientSetup.exe
TNODUP.exe
n.
qpbaenkv.exe
WindowsLiveUpdate.exe
dwm.exe
wsearch.exe
BOX_cFosTASK.exe
sms.exe
spsreng.exe
PSEXESVC.EXE
iExplore.exe
DCModule.exe
EZ_Sirefix.exe
SoundcardAudiocodec.exe
sp.dll
winhost.exe
mscorlib.exe
Blammi.exe
Soundfx .exe
svchost.exe
SpotifyGenerator(2).exe
TEST123.exe
USAR.exe
airdecap-ng.exe
YontooIEClient.dll
Yontoo Layers DLL's to remove:
sp.dll
YontooIEClient.dll
Yontoo Layers processes to kill:
YontooClientSetup.exe
TNODUP.exe
qpbaenkv.exe
WindowsLiveUpdate.exe
dwm.exe
wsearch.exe
BOX_cFosTASK.exe
sms.exe
spsreng.exe
PSEXESVC.EXE
iExplore.exe
DCModule.exe
EZ_Sirefix.exe
SoundcardAudiocodec.exe
winhost.exe
mscorlib.exe
Blammi.exe
Soundfx .exe
svchost.exe
SpotifyGenerator(2).exe
TEST123.exe
USAR.exe
airdecap-ng.exe