Danger level
:

9
Type:
Browser Hijackers
Common infection symptoms:
Installs itself without permissions
Connects to the internet without permission
Shows commercial adverts
Strange toolbar installed without Your permission
Slow internet connection
Cant change my homepage
Annoying Pop-up's
Slow Computer
Infection Video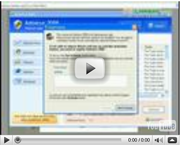 CouponDropDown Virus
Do not install CouponDropDown Virus because it is a dangerous browser hijacker that affects all main Internet browsers - Internet Explorer, Mozilla Firefox, Google Chrome and others. Although it is highly unlikely for CouponDropDown Virus to affect all of your browsers at once. Usually, only one browser gets infected with this hijacker. Although CouponDropDown Virus is an annoying application users often end up installing it on their computers themselves, because browser hijacker are commonly bundled with freeware that users (especially gamers) download daily. Therefore, if you see a pop-up message "Never miss another coupon sale!" appear on your screen while you're browsing the Internet, consider yourself infected with CouponDropDown Virus.
Another symptom of this infection is the obligatory change of your homepage that is common to almost all browser hijackers. In case of CouponDropDown Virus, the homepage is changed to coupondropdown.com. Whenever you open your browser you will automatically redirected to that site offers you download "coupons. What is more, if you use your browser's bookmark section, you will see that it is filled with random website you haven't added there yourself. These websites are affiliated with CouponDropDown Virus and visiting them it definitely not recommended.
As a browser hijacker CouponDropDown Virus constantly redirects you to affiliated websites in order to boost their traffic and generate more profit. The browser hijacker advertises its services not only on the main page, but also in pop-up advertisements that usually read:
NEVER MISS ANOTHER COUPON OR SALE!
CouponDropDown will change the way you shop online. After installation, coupons available for the site you're browsing automatically appear in an easy to use list. Just look at the CouponDropDown bar at the bottom of your browser to see how many coupons are available.
Needless to say that if you download to CouponDropDown bar, you will have even more problems. It is enough that users cannot uninstall CouponDropDown Virus when they want to. The browser hijacker resists removal, and as such it is a potentially unwanted application. Not to mention that browser hijackers sooner or later can become responsible for even more serious infections arriving at your system (like Trojans or fake antivirus programs).
It is strongly recommended to remove CouponDropDown Virus with SpyHunter, because automatic browser hijacker removal can restore you default homepage settings and scan for other infections, that could possible be hiding within your system. Do not allow CouponDropDown Virus to take over your computer. Remove it TODAY.