Danger level
:

9
Type:
Rogue Anti-Spyware
Common infection symptoms:
Installs itself without permissions
Connects to the internet without permission
Slow internet connection
System crashes
Annoying Pop-up's
Slow Computer
Infection Video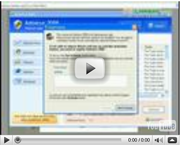 Micorsoft Essential Security Pro 2013
Is Micorsoft Essential Security Pro 2013 antispyware offering you to delete all of the malignant applications from your operating Windows system? Well, do not trust this vile program with your personal details or your money, because schemers will surely use this for personal gain, potentially highly disadvantageous to your own privacy. Once this rogue antispyware gets inside your system, it might be extremely difficult to have all of this infection's components deleted. Nonetheless, you have to remove Micorsoft Essential Security Pro 2013, or cyber criminals behind this tool will make sure to breach your privacy, infect your system with more malware, and trick you into purchasing malware removal tool's license.
The reason why you should not even think about spending your money on the rogue's full version is because this tool is not capable of malware removal, and all infections detected by rogue's computer scanner do not even exist. Of course, there is a great chance that Trojans and worms could invade your system; however, this fictitious scanner will not report them. And if you think that you can trust Task Bar notifications during this infection's attack, you are very wrong, as schemers will hijack the registry, enabling their own misleading alerts to pop-up on your screen.
Since the rogue is so fictitious and devious, you should delete Micorsoft Essential Security Pro 2013 right away, and there is no quicker way to do it than using automatic removal applications. A few Windows users, who have previous experience, could remove Micorsoft Essential Security Pro 2013 manually; however, even if you choose this option, you should think about acquiring legitimate security tools, as only automated security software will be able to delete infections and protect your PC.

How to manually remove Micorsoft Essential Security Pro 2013
Files associated with Micorsoft Essential Security Pro 2013 infection:
O4 - HKCU\..\Run: [WindowsSecurity] "[Download Path]\[Random].exe"
Micorsoft Essential Security Pro 2013 processes to kill:
[Random].exe
Remove Micorsoft Essential Security Pro 2013 registry entries:
HKEY_CLASSES_ROOT\.exe\shell\open\command "(Default)" = "[Download Path]\[Random].exe" -a "%1" %*
HKEY_CURRENT_USER\Software\Classes\.exe\shell\open\command "(Default)" = "[Download Path]\[Random].exe" -a "%1" %*
HKEY_CURRENT_USER\Software\Classes\exefile\shell\open\command "(Default)" = "[Download Path]\[Random].exe" -a "%1" %*
HKEY_CURRENT_USER\Software\Microsoft\Windows\CurrentVersion\Run "WindowsSecurity" = "[Download Path]\[Random].exe" -a "%1" %*.exe
HKEY_LOCAL_MACHINE\SOFTWARE\Microsoft\Windows\CurrentVersion\Run "WindowsSecurity" = "[Download Path]\[Random].exe" -a "%1" %*.exe