Danger level
:

9
Type:
Rogue Anti-Spyware
Common infection symptoms:
Blocks internet connection
Block exe files from running
Installs itself without permissions
Connects to the internet without permission
Slow internet connection
System crashes
Annoying Pop-up's
Slow Computer
Infection Video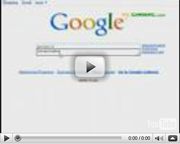 Win 7 Defender 2013
With Win 7 Defender 2013 we witness a rebirth of the notorious group of rogues that change their names according to target computer's operating system. Another version of this rogue is called XP Defender 2013 and these rogues are direct descendents of XP Antivirus 2012, Win 7 Security 2012 and other similar infections. This group of rogues were silent for over 6 months and now they seemed to be back for Christmas. Win 7 Defender 2013 infects computers with Windows 7 operating system, and it pretends being a part of it, in order to convince the user of its legitimacy.
Win 7 Defender 2013 will get into a target system via browser hijackers and fake malware scanners. And once this rogue is installed it modifies the registry so that Win 7 Defender 2013 would load automatically together with Windows. At first, the only infection symptoms will be the fake system scan and a list of fraudulent security notifications, such as:
Security breach!
Beware! Spyware infection was found. Your system security is at risk. Private information may get stolen, and your PC activity may get monitored. Click for an anti-spyware scan
Click Register to register your copy of XP Defender 2013 and perform threat removal on your system. The list of infections
and vulnerabilities detected will become available after registration
Privacy threat!
Spyware intrusion detected. Your system is infected. System integrity is at risk. Private data can be stolen by third parties, including credit card
details and passwords. Click here to perform a security repair
System hijack!
System security threat was detected. Viruses and/or spyware may be damaging your system now. Prevent infection and data loss or stealing by running a free security scan
Computer security is at risk! Your PC is still under malware attack. Dangerous programs were found to be running in the background. System
crash and identity theft are likely. Remove malware now and get real time intrusion protection?
Win 7 Defender 2013 has an ability to block executable programs, including Internet browsers. The rogue does so in order to protect itself from being removed. However, all the allegations that your browser is infected and thus must be closed are absolutely false. Instead of spending your money on a license key and revealing your financial information to a third party, you should remove Win 7 Defender 2013 from your computer ASAP.
It will be easier if you "register" the rogue (without paying for it). You just need to click the registration button and enter the following activation key:
3425-814615-3990
This will calm Win 7 Defender 2013 down and you will no longer be bombarded with the fake security messages. However, this is just a calm before the storm comes back, so you need to make a good use of the time you're given. Get yourself a powerful computer safeguard tool and remove Win 7 Defender 2013 immediately. Protect your computer against similar threats so that another rogue would not infect you anytime soon.

How to renew your internet connection:
This rogue antispyware blocks your Internet connection to prevent you from removing the rogue application. To enable the Internet connection, please follow these instructions:
Open Internet Explorer and go to >Tools< select >Internet Options<

Select >Connections<

Select >LAN Settings<

Now you need to uncheck the checkbox labeled >Use a proxy server for your LAN< in Proxy Server section. Then press the >OK< button to close this screen and press the >OK< button to close the Internet Options screen.

Now you can download the SpyHunter scanner and remove the infection.

How to manually remove Win 7 Defender 2013
Files associated with Win 7 Defender 2013 infection:
%AppData%\[Random].exe
Win 7 Defender 2013 processes to kill:
%AppData%\[Random].exe