Danger level
:

8
Type:
Browser Hijackers
Common infection symptoms:
Installs itself without permissions
Connects to the internet without permission
Shows commercial adverts
Cant change my homepage
Annoying Pop-up's
Slow Computer
Other mutations known as:
Infection Video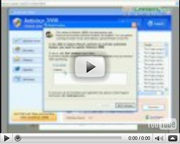 Snap.do
Snap.do is a browser hijacker and it interferes with the way you browse the Internet. The most common symptom of this infection is forceful redirecting to malware-related websites. You will also see Snap.do toolbar installed on your browser. It is supposed to help you browse the Internet, but the reality is that more often than not Snap.do redirects you to suspicious websites you should actually avoid.
It is easy to notice this infection, because you will be sure to see the Snap.do toolbar installed. You will realize that something is not right when you are redirected to the Snap.do homepage. The homepage itself looks pristine clean and resembles a search engine. But we would not recommend using it for your searches, because it is bound to direct you straight to websites abundant with malware.
Snap.do does not have a high security alert level, but it is possible for this program to download other unwanted software, because it is bound to connect to the Internet and download various files without the user's knowledge. It does not matter which browser you are using – Snap.do infects Internet Explorer, Mozilla Firefox and Google Chrome.
It is highly unlikely for Snap.do to infect the user with seriously dangerous viruses, but it cannot be allowed to stay in the system as well. Sooner or later, one of the bundled software applications could become responsible for a malicious program taking over the system. Therefore, to prevent this from happening, you need to remove Snap.do from your computer.
The best way to achieve that involves using a reliable antimalware program. Even though users who are good at computers can delete all the files and registry entries related to Snap.do on their own, it is not highly recommended. Using a computer antimalware program is a lot easier and more efficient, because it will detect the rest of the infections, deleting them all at the same time.
If you want to terminate Snap.do manually, follow the instructions below.
Remove Snap.do from your computer
Windows Vista and Windows 7
Click Start.
Select Control panel.
Click Uninstall a program.
Remove the unwanted application.
Windows XP
Click Start.
Select Control Panel.
Select Add or Remove Programs.
Uninstall the unwanted toolbar.
Windows 8
Press Win+R and type in control panel.
Click OK.
Select Uninstall a program and remove the unwanted toolbar.
Remove Snap.do from your browsers
Internet Explorer
Go to Tools or press Alt+T.
Click Manage add-ons.
Remove Snap.do from the Search Providers and Toolbars & Extensions lists.
Press Alt+T and click Internet options.
Change the home page on the General tab.
Click OK to save changes and exit the menu.
Mozilla Firefox
Click the search engine icon at the search bar on the top right of the browser window.
Select Manage Search Engines and remove Snap.do search engine from the list.
Press Ctrl+Shift+A and click Extensions.
Remove everything related to Snap.do and close the tab.
Press Alt+T and click Options.
Open the General tab and enter your default home page into the Home Page. Save changes and exit the menu.
Google Chrome
Press Alt+F.
Go to Tools and click Extensions.
Remove every single extension related to Snap.do.
Go to Settings and click Manage search engines... under Search.
Remove Snap.do from default search engine list. Click OK.
Go back to Settings and select Open a specific page or set of pages under On startup, and click Set pages.
Remove the unwanted URL and set a new startup page. Click OK.
Once manual removal is complete, we recommend downloading a free scanner so that you could scan your system for any regenerated threats. Invest in a powerful antimalware tool to protect your computer from dangerous infections.

How to manually remove Snap.do
Files associated with Snap.do infection:
%Windir%/System32/[RANDOM].exe
%PROGRAM_FILES%\[RANDOM]
snap desktop toolbar.lnk
desktoptoolbarhelper.16.1159819979.dll
Toolbar136.exe
snaper.exe
snapbar.dll
snapinstaller.exe
imgianttoolbar01.exe
snaper[1].exe
Snap.do DLL's to remove:
snapbar.dll
desktoptoolbarhelper.16.1159819979.dll
Snap.do processes to kill:
Toolbar136.exe
snaper.exe
snapinstaller.exe
imgianttoolbar01.exe
snaper[1].exe
[RANDOM].exe
Remove Snap.do registry entries:
HKEY_LOCAL_MACHINE\Software\ Snap.do
HKEY_USERS\.default\Software\Microsoft\Windows\CurrentVersion\Internet HKCU\SOFTWARE\Microsoft\Windows\CurrentVersion\Run
SoftwareMicrosoftInternet ExplorerSearchScopes{006ee092-9658-4fd6-bd8e-a21a348e59f5}