Danger level
:

9
Type:
Rogue Anti-Spyware
Common infection symptoms:
Blocks internet connection
Block exe files from running
Installs itself without permissions
Connects to the internet without permission
Slow internet connection
System crashes
Annoying Pop-up's
Slow Computer
Infection Video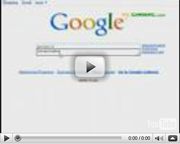 Windows Interactive Safety
Rogue.VirusDoctor schemers keep attacking Windows systems with rogue antispywares which seem to be emerging more often than infections from any other families. Windows Interactive Safety is the newest of the kind; however, those familiar with older application's clones like Windows Ultimate Safeguard or Windows Antivirus Machine will see that the newly developed program simply takes up an already seen look. The interface still threatens with the mimicked Windows Advanced Security Center layout, and infected systems' owners are still being misled by attractive, low-cost, full-version software, supposedly capable of detected malware removal. Of course none of this is legitimate, and your system is only disturbed by one single malicious application. Nonetheless, you should hurry up to remove Windows Interactive Safety, because the cunning infection could easily help other malware to invade, and this could cause even more serious problems.
The cunning antispyware can invade systems all around the world and this is enabled by all security backdoors, which unprotected Windows systems are prone to have. Such unsecured cracks include bundled downloads, spam email attachments, malvertisement scams, and other loopholes, which means that you could install Windows Interactive Safety without even noticing it! This is the first obstacle that schemers need to surpass, and after this, they will focus on tricking you into believing that dangerous malware are invading and rogue's licensed malware removal tool is the only effective solution to have all infections removed. This is not true, and you should not believe all bogus notifications, which are sent our way to trick you with malware removal recommendations:
Error
Keylogger activity detected. System information security is at risk.
It is recommended to activate protection and run a full system scan.
Recommended:
Please click "Remove all" button to erase all infected files and protect your PC
Recommended:
Activate Windows Interactive Safety to get ultimate protection against Identity Theft, Viruses, Malware and other threats!
You will not be able to remove these highly irritating warnings from popping up on your desktop, just like you will not be able to delete Windows Interactive Safety from your system, because of all the symptoms, which will be activated to hide the infection's components from detection and removal. You will not be able to employ automatic removal tools, because Internet connection and running of most executables will be blocked. And if you decide to delete Windows Interactive Safety manually, you will face difficulties, because of restricted access to Task Manager and Registry Editor tools. So, to start infection's removal processes, it is recommended to use a registration key first, as only this will allow you to convey chosen manual or automatic removal operations.
Registration key: 0W000-000B0-00T00-E0020

How to renew your internet connection:
This rogue antispyware blocks your Internet connection to prevent you from removing the rogue application. To enable the Internet connection, please follow these instructions:
Open Internet Explorer and go to >Tools< select >Internet Options<

Select >Connections<

Select >LAN Settings<

Now you need to uncheck the checkbox labeled >Use a proxy server for your LAN< in Proxy Server section. Then press the >OK< button to close this screen and press the >OK< button to close the Internet Options screen.

Now you can download the SpyHunter scanner and remove the infection.

How to manually remove Windows Interactive Safety
Files associated with Windows Interactive Safety infection:
%AppData%\NPSWF32.dll
%AppData%\Protector-[Random].exe
%AppData%\result.db
%AppData%\1st$0l3th1s.cnf
%CommonStartMenu%\Programs\Windows Interactive Safety.lnk
%Desktop%\Windows Interactive Safety.lnk
Windows Interactive Safety DLL's to remove:
%AppData%\NPSWF32.dll
Windows Interactive Safety processes to kill:
%AppData%\Protector-[Random].exe
Remove Windows Interactive Safety registry entries:
HKEY_CURRENT_USER\Software\ASProtect
HKEY_CURRENT_USER\Software\Microsoft\Windows\CurrentVersion\Settings "UID" = "otbpxlqhjd"
HKEY_LOCAL_MACHINE\SOFTWARE\Microsoft\Windows NT\CurrentVersion\Image File Execution Options\alevir.exe
HKEY_LOCAL_MACHINE\SOFTWARE\Microsoft\Windows NT\CurrentVersion\Image File Execution Options\cmdagent.exe
HKEY_LOCAL_MACHINE\SOFTWARE\Microsoft\Windows NT\CurrentVersion\Image File Execution Options\install[1].exe
HKEY_LOCAL_MACHINE\SOFTWARE\Microsoft\Windows NT\CurrentVersion\Image File Execution Options\npfmessenger.exe
HKEY_LOCAL_MACHINE\SOFTWARE\Microsoft\Windows NT\CurrentVersion\Image File Execution Options\protector.exe
HKEY_LOCAL_MACHINE\SOFTWARE\Microsoft\Windows NT\CurrentVersion\Image File Execution Options\srng.exe
HKEY_LOCAL_MACHINE\SOFTWARE\Microsoft\Windows NT\CurrentVersion\Image File Execution Options\tsadbot.exe
HKEY_LOCAL_MACHINE\SOFTWARE\Microsoft\Windows NT\CurrentVersion\Image File Execution Options\xp_antispyware.exe