Danger level
:

9
Type:
Rogue Anti-Spyware
Common infection symptoms:
Blocks internet connection
Block exe files from running
Installs itself without permissions
Connects to the internet without permission
Slow internet connection
System crashes
Annoying Pop-up's
Slow Computer
Infection Video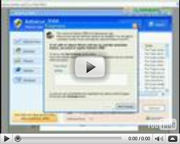 Windows Premium Defender
Windows Premium Defender is one of a bunch of fraudulent applications which supposedly defends your computer's system from infections. Do not trust this software, because the criminals that created Windows Premium Defender expect you to buy an imaginary version of the rogue. Your financial information such as credit card number, passwords etc should not be brought into the open, because soon you may suffer a massive money loss. Remove Windows Premium Defender as soon as you can in order to protect your data.
As Windows Premium Defender has been created to trick you into believing that the system is at risk, it uses various ways of deception. It simulates the system's functioning, supposedly scans the system and introduces bogus infections where different names of malware, Trojans and viruses appear on the screen. We do not recommend you remove these bogus infections on your own, because they are not infections but files created by Windows Premium Defender. If you want to delete those fake infections, remove the very Windows Premium Defender, because it might be the main or the only infection of the system. Moreover, ignore the rogue's attempts to scare you with imaginary alarm messages saying that you have to activate Windows Premium Defender in order to have the infections removed.
This rogue does not deserve to be kept in the system. We recommend that you delete Windows Premium Defender automatically by using a certified antispyware tool, which will decontaminate the rogue. A powerful antispyware tool will remove the components of the rogue and protect the system against further infections. Nonetheless, you can delete rogue manually, but you have to be sure that you capable of terminating the rogue completely, because a single error can initiate a renewal of Windows Premium Defender.
UPDATE
Windows Premium Defender, as well as its predecessors such as Windows Web Combat, Windows Virtual Angel, Windows Profound Security and others, belongs to the Rogue.VirusDoctor family. All the members of the family want to convince Windows users that they need their supposedly real full versions to delete such nonexistent infections as Rootkit.Win32.KernelBot, AdWare.Win32.BHO and others. The same infections are also presented in the form of pop-up messages, of which three are presented below:
Error
Potential malware detected.
It is recommended to activate protection and perform a thorough system scan to remove the malware.
Error
Software without a digital signature detected. Your system files are at risk. We strongly advise you to activate your protection.
Error
Attempt to run a potentially dangerous script detected. Full system scan is highly recommended.
Additionally, the rogue disables Task Manager, Registry Editor and some executable files, not to mention the Internet, which cannot be accessible after the invasion of the infection. The Internet is necessary if you want to delete Windows Premium Defender automatically, because you have to download a spyware removal tool. The other Windows tools are required for a manual removal of the infection. Everything is restored if you activate the rogue so that the activation is acknowledged as a purchase of the malware. Once you have activated the infection, you can delete it either manually or automatically. We recommend you choose the latter, because an automatic removal of Windows Premium Defender is by far the easiest and safest way to get rid of the rogue, which guarantees that no damage is caused to the system, because only the infection is removed from the system.
Activation key: 0W000-000B0-00T00-E0020

How to renew your internet connection:
This rogue antispyware blocks your Internet connection to prevent you from removing the rogue application. To enable the Internet connection, please follow these instructions:
Open Internet Explorer and go to >Tools< select >Internet Options<

Select >Connections<

Select >LAN Settings<

Now you need to uncheck the checkbox labeled >Use a proxy server for your LAN< in Proxy Server section. Then press the >OK< button to close this screen and press the >OK< button to close the Internet Options screen.

Now you can download the SpyHunter scanner and remove the infection.

How to manually remove Windows Premium Defender
Files associated with Windows Premium Defender infection:
%Desktop%\Windows Premium Defender.lnk
%CommonStartMenu%\Programs\Windows Premium Defender.lnk
%AppData%\1st$0l3th1s.cnf
%AppData%\result.db
%AppData%\Protector-[Random].exe
%AppData%\NPSWF32.dll
Windows Premium Defender DLL's to remove:
%AppData%\NPSWF32.dll
Windows Premium Defender processes to kill:
%AppData%\Protector-[Random].exe
Remove Windows Premium Defender registry entries:
HKEY_CURRENT_USER\Software\ASProtect
HKEY_CURRENT_USER\Software\Microsoft\Windows\CurrentVersion\Settings "UID" = "otbpxlqhjd"
HKEY_LOCAL_MACHINE\SOFTWARE\Microsoft\Windows NT\CurrentVersion\Image File Execution Options\alevir.exe
HKEY_LOCAL_MACHINE\SOFTWARE\Microsoft\Windows NT\CurrentVersion\Image File Execution Options\cmdagent.exe
HKEY_LOCAL_MACHINE\SOFTWARE\Microsoft\Windows NT\CurrentVersion\Image File Execution Options\install[1].exe
HKEY_LOCAL_MACHINE\SOFTWARE\Microsoft\Windows NT\CurrentVersion\Image File Execution Options\npfmessenger.exe
HKEY_LOCAL_MACHINE\SOFTWARE\Microsoft\Windows NT\CurrentVersion\Image File Execution Options\protector.exe
HKEY_LOCAL_MACHINE\SOFTWARE\Microsoft\Windows NT\CurrentVersion\Image File Execution Options\srng.exe
HKEY_LOCAL_MACHINE\SOFTWARE\Microsoft\Windows NT\CurrentVersion\Image File Execution Options\tsadbot.exe
HKEY_LOCAL_MACHINE\SOFTWARE\Microsoft\Windows NT\CurrentVersion\Image File Execution Options\xp_antispyware.exe