Danger level
:

8
Type:
Rogue Anti-Spyware
Common infection symptoms:
Blocks internet connection
Block exe files from running
Installs itself without permissions
Connects to the internet without permission
Shows commercial adverts
Slow internet connection
System crashes
Annoying Pop-up's
Slow Computer
Infection Video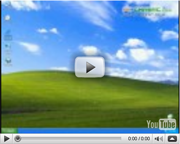 Windows Advanced Toolkit
Infections from the Rogue.VirusDoctor family are not something you should joke with, and you should hurry up to remove Windows Advanced Toolkit from your computer, if you notice an unfamiliar computer scanner running. The clone of the previously reported Windows Proactive Safety is a malignant fake antispyware, which will try to trick you with its deceptive scanner reports and fictitious security notifications:
Error
Potential malware detected.
It is recommended to activate protection and perform a thorough system scan to remove the malware.
Warning! Spambot detected!
Attention! A spambot is sending viruses from your e-mail has been detected on your PC.
Yes, protect my PC and remove spambot now (Recommended)
Recommended:
Please click "Remove all" button to erase all infected files and protect your PC
If you do choose to follow any of the fictitious warnings, you will be directed straight to the purchase page of a fictitious removal tool, where you will be forced to select one of the subscription term licenses. The cheapest is the 6 month services for $49.95, and the most luring is the lifetime support for an astounding $99.90. Without a doubt, no legitimate company will ever offer you such long term services, and you should not choose any of the suggested malware removal and system protection registrations.
It is understandable that you would want to purchase the rogue's bogus full version, because your Internet will be blocked, access to Registry Editor and Task Manager will be removed, and running of most Windows executables will be disabled. Nonetheless, if you spend your money on a worthless product, these symptoms will be gone, but your money will be wasted, and the infection will remain in your PC, with a possibility to come back!
So, use a special activation key (0W000-000B0-00T00-E0020), or Internet connection renewal instructions to remove the annoying symptoms, and hurry up to ensure that your Windows functionality is restored as soon as possible. With freedom to control your system, you will be able to delete Windows Advanced Toolkit in no time, and you should continue with removal operations, even if you have wasted your money on the fictitious product's license.
If you are an experienced Windows user, you will have no trouble having Windows Advanced Toolkit removed manually, and below you can see all of the processes, files and registry keys that need to be deleted. And if you are not familiar with malware, you hadnot heard of Rogue.VirusDoctor prior to the incident, and you do not know how to distinguish real and cloaked infections, we recommend using automatic removal tools. We advise not to hesitate investing in good, up-to-date security tools, because only legitimate software will remove Windows Advanced Toolkit, other invading infections, and will protect your Windows OS for as long as you will want that.

How to renew your internet connection:
This rogue antispyware blocks your Internet connection to prevent you from removing the rogue application. To enable the Internet connection, please follow these instructions:
Open Internet Explorer and go to >Tools< select >Internet Options<

Select >Connections<

Select >LAN Settings<

Now you need to uncheck the checkbox labeled >Use a proxy server for your LAN< in Proxy Server section. Then press the >OK< button to close this screen and press the >OK< button to close the Internet Options screen.

Now you can download the SpyHunter scanner and remove the infection.

How to manually remove Windows Advanced Toolkit
Files associated with Windows Advanced Toolkit infection:
%Desktop%\Windows Advanced Toolkit.lnk
%CommonStartMenu%\Programs\Windows Advanced Toolkit.lnk
%AppData%\1st$0l3th1s.cnf
%AppData%\result.db
%AppData%\Protector-[Random].exe
%AppData%\NPSWF32.dll
Windows Advanced Toolkit DLL's to remove:
%AppData%\NPSWF32.dll
Windows Advanced Toolkit processes to kill:
%AppData%\Protector-[Random].exe
Remove Windows Advanced Toolkit registry entries:
HKEY_CURRENT_USER\Software\ASProtect
HKEY_CURRENT_USER\Software\Microsoft\Windows\CurrentVersion\Settings "UID" = "otbpxlqhjd"
HKEY_LOCAL_MACHINE\SOFTWARE\Microsoft\Windows NT\CurrentVersion\Image File Execution Options\alevir.exe
HKEY_LOCAL_MACHINE\SOFTWARE\Microsoft\Windows NT\CurrentVersion\Image File Execution Options\cmdagent.exe
HKEY_LOCAL_MACHINE\SOFTWARE\Microsoft\Windows NT\CurrentVersion\Image File Execution Options\install[1].exe
HKEY_LOCAL_MACHINE\SOFTWARE\Microsoft\Windows NT\CurrentVersion\Image File Execution Options\npfmessenger.exe