Danger level
:

9
Type:
Rogue Anti-Spyware
Common infection symptoms:
Blocks internet connection
Block exe files from running
Installs itself without permissions
Connects to the internet without permission
Shows commercial adverts
Slow internet connection
System crashes
Annoying Pop-up's
Slow Computer
Infection Video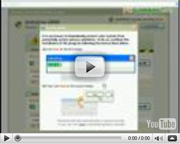 Windows Safety Maintenance
There is one program, which could easily disclose all of your personal information, stored on a computer, to cyber criminals and third parties. This application is Windows Safety Maintenance, and its old clones from Rogue.VirusDoctor family (e.g. Windows Multi Control System) have already conquered a great number of Windows systems all around the globe, having money removed straight from their users' hands. Truthfully, this security application is 100 per cent fictitious, and has no technical capabilities to monitor your system's security or remove hazardous infections. This is why this program has no business running in your system and you should have files, linked to Windows Safety Maintenance, removed quickly!
The true aim of cyber crooks behind Windows Safety Maintenance is to convince you to spend your money on rogue antispyware's full version removal tool; however, that is the last thing you should do, because any money transactions made to schemers could possibly allow them to disposition your sensitive, personal information in any convenient way. In fact, everything that this malign program informs you with should be treated as mendacious and paltry, including information from bogus computer scanner or mimicked Task Bar notifications, which rush to delete bogus infections, and which look like that:
Error
Potential malware detected.
It is recommended to activate protection and perform a thorough system scan to remove the malware.
Recommended:
Please click "Remove all" button to erase all infected files and protect your PC
Another thing you should be wary of is Windows Safety Maintenance's purchase page, which will try to trick you with such deceiving proclamations:
30 Day Money Back Guarantee
Verified by Visa
Lifetime support - $19.95
Windows Safety Maintenance is definitely NOT approved by Visa, and no respectable, legitimate company would offer lifetime protection and malware removal services, so these are clear telltales of a malicious program, which is also capable of paralyzing your control over the Windows OS. Your access to Registry Editor and Task Manager will be restricted, and you will notice that control over Internet connectivity or executable files' will be also removed! This is generated, so that you would have no way to discover and delete Windows Safety Maintenance's malignant files and processes.
You can delete Windows Safety Maintenance very quickly, if you decide to trust legal removal tools. Of course, to be able to download such software, you need to restore your Internet connectivity, and you can do so with simple renewal instructions or applied registration code, which will remove all infection's symptoms, including uncontrollable security notifications!
Registration code: 0W000-000B0-00T00-E0020

How to renew your internet connection:
This rogue antispyware blocks your Internet connection to prevent you from removing the rogue application. To enable the Internet connection, please follow these instructions:
Open Internet Explorer and go to >Tools< select >Internet Options<

Select >Connections<

Select >LAN Settings<

Now you need to uncheck the checkbox labeled >Use a proxy server for your LAN< in Proxy Server section. Then press the >OK< button to close this screen and press the >OK< button to close the Internet Options screen.

Now you can download the SpyHunter scanner and remove the infection.

How to manually remove Windows Safety Maintenance
Files associated with Windows Safety Maintenance infection:
%Desktop%\Windows Safety Maintenance.lnk
%CommonStartMenu%\Programs\Windows Safety Maintenance.lnk
%AppData%\result.db
%AppData%\Protector-[Random].exe
%AppData%\NPSWF32.dll
Windows Safety Maintenance DLL's to remove:
%AppData%\NPSWF32.dll
Windows Safety Maintenance processes to kill:
%AppData%\Protector-[Random].exe
Remove Windows Safety Maintenance registry entries:
HKEY_CURRENT_USER\Software\ASProtect
HKEY_CURRENT_USER\Software\Microsoft\Windows\CurrentVersion\Internet Settings "WarnOnHTTPSToHTTPRedirect" = 0
HKEY_CURRENT_USER\Software\Microsoft\Windows\CurrentVersion\Policies\System "DisableRegedit" = 0
HKEY_CURRENT_USER\Software\Microsoft\Windows\CurrentVersion\Policies\System "DisableRegistryTools" = 0
HKEY_CURRENT_USER\Software\Microsoft\Windows\CurrentVersion\Policies\System "DisableTaskMgr" = 0
HKEY_CURRENT_USER\Software\Microsoft\Windows\CurrentVersion\Run "Inspector"
HKEY_CURRENT_USER\Software\Microsoft\Windows\CurrentVersion\Settings "net" = "2012-5-20_4"
HKEY_CURRENT_USER\Software\Microsoft\Windows\CurrentVersion\Settings "UID" = "rohjjdbsbt"
HKEY_LOCAL_MACHINE\SOFTWARE\Microsoft\Windows NT\CurrentVersion\Image File Execution Options\alertsvc.exe
HKEY_LOCAL_MACHINE\SOFTWARE\Microsoft\Windows NT\CurrentVersion\Image File Execution Options\belt.exe
HKEY_LOCAL_MACHINE\SOFTWARE\Microsoft\Windows NT\CurrentVersion\Image File Execution Options\fsgk32.exe
HKEY_LOCAL_MACHINE\SOFTWARE\Microsoft\Windows NT\CurrentVersion\Image File Execution Options\mrt.exe
HKEY_LOCAL_MACHINE\SOFTWARE\Microsoft\Windows NT\CurrentVersion\Image File Execution Options\portmonitor.exe
HKEY_LOCAL_MACHINE\SOFTWARE\Microsoft\Windows NT\CurrentVersion\Image File Execution Options\sms.exe
HKEY_LOCAL_MACHINE\SOFTWARE\Microsoft\Windows NT\CurrentVersion\Image File Execution Options\vpc32.exe
HKEY_LOCAL_MACHINE\SOFTWARE\Microsoft\Windows NT\CurrentVersion\Image File Execution Options\wnt.exe
HKEY_LOCAL_MACHINE\SOFTWARE\Microsoft\Windows\CurrentVersion\policies\system "ConsentPromptBehaviorAdmin" = 0
HKEY_LOCAL_MACHINE\SOFTWARE\Microsoft\Windows\CurrentVersion\policies\system "ConsentPromptBehaviorUser" = 0
HKEY_LOCAL_MACHINE\SOFTWARE\Microsoft\Windows\CurrentVersion\policies\system "EnableLUA" = 0