Danger level
:

9
Type:
Rogue Anti-Spyware
Common infection symptoms:
Blocks internet connection
Block exe files from running
Installs itself without permissions
Connects to the internet without permission
Shows commercial adverts
Slow internet connection
System crashes
Annoying Pop-up's
Slow Computer
Infection Video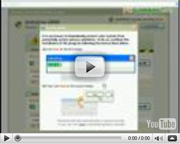 Windows Multi Control System
Rogue antispywares seem to be getting the best of Windows users lately, and Windows Multi Control System is only a proof of that, as the malicious Rogue.VirusDoctor family antispyware is making its way through unprotected Windows systems. Intimidating with non-existing threats and gathering vast profits disingenuously, this bogus infection can make you believe things that do not threaten your personal safety or overall system's functionality; however, the rogue itself is greatly dangerous to all of your system's aspects, and we recommend that you remove Windows Multi Control System from your Windows operating system timely.
If not treated accordingly, the fake antispyware can slow down your system to inoperable levels, or even make it unresponsive to simple commands. You might also face blocked Internet connection and removed access to Registry Editor and Task Manager tools, which are the most important levels, in unprotected systems, to have malicious files or processes spotted and deleted. Running of most executable files will also be disabled, once the rogue is activated in your system. Worst of all, these symptoms could worsen your system's performance more and more every time you launch it, until you manage to delete Windows Multi Control System for good.
Believable Windows Multi Control System's interface, which resembles Windows programs greatly, will produce bogus scan reports to create an illusion of a "real" infection, and tons of never-ending security alerts will keep appearing only to remind you that the security errors are still untreated, and you should remove infections at once. Of course, infections are fake, security notifications are fictitious, and Windows Multi Control System malware removal tool is completely worthless! Note a few false security messages, pushing you to remove alleged malware:
Warning
Firewall has blocked a program from accessing the Internet
C:\program files\internet explorer\iexplore.exe
is suspected to have infected your PC. This type of virus intercepts entered data and transmits them to a remote server.
Recommended:
Please click "Remove all" button to prevent all attacks and protect your PC
Error
Potential malware detected.
It is recommended to activate protection and perform a thorough system scan to remove the malware.
To start Windows Multi Control System removal processes, we strongly recommend using every aid, which could alleviate the process. Firstly, you should renew your Internet connectivity, and to achieve that rapidly, follow the instructions, which you can find below the report. And to free your system from other paralyzing symptoms, you can register an activation key, which will also remove all irritating, fake notifications.
Activation key: 0W000-000B0-00T00-E0020
Once the control over important Windows components is retrieved, you will be free to remove Windows Multi Control System from your operating Windows system. Note that, even though, manual removal is a valid solution to have infectious files deleted, this option is not applicable to inexperienced Windows users, who should trust automatic removal tools to complete the deed.

How to renew your internet connection:
This rogue antispyware blocks your Internet connection to prevent you from removing the rogue application. To enable the Internet connection, please follow these instructions:
Open Internet Explorer and go to >Tools< select >Internet Options<

Select >Connections<

Select >LAN Settings<

Now you need to uncheck the checkbox labeled >Use a proxy server for your LAN< in Proxy Server section. Then press the >OK< button to close this screen and press the >OK< button to close the Internet Options screen.

Now you can download the SpyHunter scanner and remove the infection.

How to manually remove Windows Multi Control System
Files associated with Windows Multi Control System infection:
%AppData%\NPSWF32.dll
%AppData%\Protector-[Random].exe
%AppData%\result.db
%CommonStartMenu%\Programs\Windows Multi Control System.lnk
%Desktop%\Windows Multi Control System.lnk
Windows Multi Control System DLL's to remove:
%AppData%\NPSWF32.dll
Windows Multi Control System processes to kill:
%AppData%\Protector-[Random].exe
Remove Windows Multi Control System registry entries:
HKEY_CURRENT_USER\Software\ASProtect
HKEY_CURRENT_USER\Software\Microsoft\Windows\CurrentVersion\Internet Settings "WarnOnHTTPSToHTTPRedirect" = 0
HKEY_CURRENT_USER\Software\Microsoft\Windows\CurrentVersion\Policies\System "DisableRegedit" = 0
HKEY_CURRENT_USER\Software\Microsoft\Windows\CurrentVersion\Policies\System "DisableRegistryTools" = 0
HKEY_CURRENT_USER\Software\Microsoft\Windows\CurrentVersion\Policies\System "DisableTaskMgr" = 0
HKEY_CURRENT_USER\Software\Microsoft\Windows\CurrentVersion\Run "Inspector"
HKEY_CURRENT_USER\Software\Microsoft\Windows\CurrentVersion\Settings "net" = "2012-5-20_4"
HKEY_CURRENT_USER\Software\Microsoft\Windows\CurrentVersion\Settings "UID" = "rohjjdbsbt"
HKEY_LOCAL_MACHINE\SOFTWARE\Microsoft\Windows NT\CurrentVersion\Image File Execution Options\alertsvc.exe
HKEY_LOCAL_MACHINE\SOFTWARE\Microsoft\Windows NT\CurrentVersion\Image File Execution Options\belt.exe
HKEY_LOCAL_MACHINE\SOFTWARE\Microsoft\Windows NT\CurrentVersion\Image File Execution Options\fsgk32.exe
HKEY_LOCAL_MACHINE\SOFTWARE\Microsoft\Windows NT\CurrentVersion\Image File Execution Options\mrt.exe
HKEY_LOCAL_MACHINE\SOFTWARE\Microsoft\Windows NT\CurrentVersion\Image File Execution Options\portmonitor.exe
HKEY_LOCAL_MACHINE\SOFTWARE\Microsoft\Windows NT\CurrentVersion\Image File Execution Options\sms.exe
HKEY_LOCAL_MACHINE\SOFTWARE\Microsoft\Windows NT\CurrentVersion\Image File Execution Options\vpc32.exe
HKEY_LOCAL_MACHINE\SOFTWARE\Microsoft\Windows NT\CurrentVersion\Image File Execution Options\wnt.exe
HKEY_LOCAL_MACHINE\SOFTWARE\Microsoft\Windows\CurrentVersion\policies\system "ConsentPromptBehaviorAdmin" = 0
HKEY_LOCAL_MACHINE\SOFTWARE\Microsoft\Windows\CurrentVersion\policies\system "ConsentPromptBehaviorUser" = 0
HKEY_LOCAL_MACHINE\SOFTWARE\Microsoft\Windows\CurrentVersion\policies\system "EnableLUA" = 0