Danger level
:

9
Type:
Rogue Anti-Spyware
Common infection symptoms:
Blocks internet connection
Block exe files from running
Installs itself without permissions
Connects to the internet without permission
Shows commercial adverts
Slow internet connection
System crashes
Annoying Pop-up's
Slow Computer
Infection Video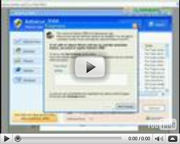 Windows Private Shield
Windows Private Shield is NOT an application that can ensure your Windows system's security, guard it against malicious infections, or remove Trojans, worms, viruses, and other security threatening programs. Unfortunately, many Windows users have already believed Windows Private Shield and its creators' scam, which is to profit with the help of deception and use of intimidation. Only so, cyber crooks can make you believe that your computer is infected with bogus infections, and trick you into paying money for a full version tool, which cannot delete any malware! In fact, all you need to do is remove Windows Private Shield itself, because only this program is breaching your system's security.
There have been many reported incidents about Windows Private Shield's distribution channels, as some victims let in the malicious application via an encrypted downloads, others found it hiding behind a fake video codec, or followed the instructions of cunning online scanner. Without a doubt, there are many more ways for this infection to spread, and Windows Private Shield could attack you quickly, if you download form illegal sites or trust suspicious sources, offering you best security tools. And once inside, Windows Private Shield does not need much time to remove your administrative privileges, slow down your computer, or cause similar Windows dysfunctions. So, if you have noticed this, Windows Private Shield computer scanner is warning you of fake threats, and various notifications, filled with fictitious information, keep reappearing on your screen, do not waste any more time and remove this infection!
There are two ways to delete Windows Private Shield; however, only one of them is recommended for general Windows masses. It is automatic removal tools, which can safely delete any infectious component, and can protect you and your computer from such occurrences. Another option, which is only recommended for Windows professionals, is manual Windows Private Shield removal.
UPDATE
Windows Private Shield, just like its previous clone Windows Pro Safety Release, has been enabled to disrupt Internet connectivity, block you from running most system's executables, and remove administrative privileges to Registry Editor and Task Manager, as these attributes are required to detect and delete the infection rapidly. To restore Internet connectivity, use our renewal instructions bellow, and to remove other rogue's symptoms, simply use this registration code: 0W000-000B0-00T00-E0020.
This license number will not only help you restore Windows functionality, but will also help you remove all fictitious security notifications:
Error
Potential malware detected.
It is recommended to activate protection and perform a thorough system scan to remove the malware.
Recommended:
Please click "Remove all" button to erase all infected files and protect your PC

How to renew your internet connection:
This rogue antispyware blocks your Internet connection to prevent you from removing the rogue application. To enable the Internet connection, please follow these instructions:
Open Internet Explorer and go to >Tools< select >Internet Options<

Select >Connections<

Select >LAN Settings<

Now you need to uncheck the checkbox labeled >Use a proxy server for your LAN< in Proxy Server section. Then press the >OK< button to close this screen and press the >OK< button to close the Internet Options screen.

Now you can download the SpyHunter scanner and remove the infection.

How to manually remove Windows Private Shield
Files associated with Windows Private Shield infection:
%Desktop%\Windows Private Shield.lnk
%CommonStartMenu%\Programs\Windows Private Shield.lnk
%AppData%\result.db
%AppData%\Protector-[Random].exe
%AppData%\NPSWF32.dll
Windows Private Shield DLL's to remove:
%AppData%\NPSWF32.dll
Windows Private Shield processes to kill:
%AppData%\Protector-[Random].exe
Remove Windows Private Shield registry entries:
HKEY_CURRENT_USER\Software\ASProtect
HKEY_CURRENT_USER\Software\Microsoft\Windows\CurrentVersion\Internet Settings "WarnOnHTTPSToHTTPRedirect" = 0
HKEY_CURRENT_USER\Software\Microsoft\Windows\CurrentVersion\Policies\System "DisableRegedit" = 0
HKEY_CURRENT_USER\Software\Microsoft\Windows\CurrentVersion\Policies\System "DisableRegistryTools" = 0
HKEY_CURRENT_USER\Software\Microsoft\Windows\CurrentVersion\Policies\System "DisableTaskMgr" = 0
HKEY_CURRENT_USER\Software\Microsoft\Windows\CurrentVersion\Run "Inspector"
HKEY_CURRENT_USER\Software\Microsoft\Windows\CurrentVersion\Settings "net" = "2012-5-20_4"
HKEY_CURRENT_USER\Software\Microsoft\Windows\CurrentVersion\Settings "UID" = "jcplbfflpl"
HKEY_LOCAL_MACHINE\SOFTWARE\Microsoft\Windows NT\CurrentVersion\Image File Execution Options\AluSchedulerSvc.exe
HKEY_LOCAL_MACHINE\SOFTWARE\Microsoft\Windows NT\CurrentVersion\Image File Execution Options\bisp.exe
HKEY_LOCAL_MACHINE\SOFTWARE\Microsoft\Windows NT\CurrentVersion\Image File Execution Options\gator.exe
HKEY_LOCAL_MACHINE\SOFTWARE\Microsoft\Windows NT\CurrentVersion\Image File Execution Options\msblast.exe
HKEY_LOCAL_MACHINE\SOFTWARE\Microsoft\Windows NT\CurrentVersion\Image File Execution Options\prizesurfer.exe
HKEY_LOCAL_MACHINE\SOFTWARE\Microsoft\Windows NT\CurrentVersion\Image File Execution Options\teekids.exe
HKEY_LOCAL_MACHINE\SOFTWARE\Microsoft\Windows NT\CurrentVersion\Image File Execution Options\winupdate.exe
HKEY_LOCAL_MACHINE\SOFTWARE\Microsoft\Windows\CurrentVersion\policies\system "ConsentPromptBehaviorAdmin" = 0
HKEY_LOCAL_MACHINE\SOFTWARE\Microsoft\Windows\CurrentVersion\policies\system "ConsentPromptBehaviorUser" = 0
HKEY_LOCAL_MACHINE\SOFTWARE\Microsoft\Windows\CurrentVersion\policies\system "EnableLUA" = 0