Danger level
:

9
Type:
Rogue Anti-Spyware
Common infection symptoms:
Blocks internet connection
Block exe files from running
Installs itself without permissions
Connects to the internet without permission
Normal system programs crash immediatelly
Slow internet connection
System crashes
Annoying Pop-up's
Slow Computer
Infection Video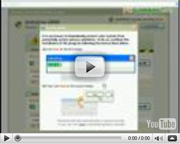 Windows Be-on Guard Edition
Windows Be-on Guard Edition is no joke and is capable of many things; however, none of them have anything to do with your system's security or protection. Actually, all that Windows Be-on Guard Edition can do is make you believe that you need to pay money for its fake, full version tool, allegedly competent to detect and remove malware, found in your system. Of course, none of these infections are actually inside your computer, and you should definitely dismiss any recommendations to purchase the useless Windows Be-on Guard Edition licensed tool. Nonetheless, you should not ignore rogue's existence, and you should hurry to delete Windows Be-on Guard Edition from your operating Windows system!
Despite the various invasion ways, Windows Be-on Guard Edition always acts the same once inside. Firstly, this fake antispyware will tamper with your system's functionality, to create an illusion that your computer is under an attack, and then a fake Windows Be-on Guard Edition computer scanner and hundreds of bogus security notifications will target you, in order to trick you into believing the infection's credibility. And if you will be convinced by Windows Be-on Guard Edition's "good intentions" to remove this fictitious infection, you will see no other choice but to purchase the full rogue's version, which in reality is completely ineffective and has no abilities to remove any malignant programs.
Now that it has been established that Windows Be-on Guard Edition is a bogus security tool, which cannot remove any computer threats and is only after your money, you should act against it in a swift manner! Remove Windows Be-on Guard Edition automatically, if you have never dealt with fake antispyware applications before, or proceed with manual removal, if you are certain of your Windows knowledge. Also note: if you have paid for Windows Be-on Guard Edition's license and all infection's symptoms have disappeared, do not simply assume that this malware is out of your PC and take care of its removal!
UPDATE
0W000-000B0-00T00-E0020
Copy this code because it will be very useful in removing Windows Be-on Guard Edition from your computer. Just like other rogues from Rogue.VirusDoctor family (Windows Abnormality Checker, Windows ProSecurity Scanner, Windows Safety Module etc), Windows Be-on Guard Edition will hold your system hostage unless you remove it completely. With the activation key posted above you can put an end to Windows Be-on Guard Edition's extremities at least for a while.
Enter the code into the rogue's registration form and click "register". After the registration Windows Be-on Guard Edition will "think" that it has already extracted your financial data from you, and all of your programs and tools that have been blocked by the rogue (including Windows Task Manager, your Internet browser and Registry Editor) will be accessible again. Also, with the "registration" you will no longer see these annoying messages appear on your screen:
Error
Trojan activity detected. System data security is at risk. It is recommended to activate protection and run a full system scan.
Warning
Firewall has blocked a program from accessing the Internet
C:\program files\internet explorer\iexplore.exe is suspected to have infected your PC. This type of virus intercepts entered data and transmits them to a remote server.
Error
Attempt to modify Registry key entries detected.
Registry entry analysis recommended.
Nevertheless, even so Windows Be-on Guard Edition is still there and it will not disappear on its own. So you either remove Windows Be-on Guard Edition with a legitimate computer safeguard application, or roll up your sleeves and terminate it on your own, deleting all the files that are related to Windows Be-on Guard Edition. However, manual removal is recommended only for computer experts and if you are not one of them resort to using automatic rogue removal tool.

How to renew your internet connection:
This rogue antispyware blocks your Internet connection to prevent you from removing the rogue application. To enable the Internet connection, please follow these instructions:
Open Internet Explorer and go to >Tools< select >Internet Options<

Select >Connections<

Select >LAN Settings<

Now you need to uncheck the checkbox labeled >Use a proxy server for your LAN< in Proxy Server section. Then press the >OK< button to close this screen and press the >OK< button to close the Internet Options screen.

Now you can download the SpyHunter scanner and remove the infection.

How to manually remove Windows Be-on Guard Edition
Files associated with Windows Be-on Guard Edition infection:
%Desktop%\Windows Be-on Guard Edition.lnk
%CommonStartMenu%\Programs\Windows Be-on Guard Edition.lnk
%AppData%\result.db
%AppData%\W34r34mt5h21ef.dat
%AppData%\Protector-[Random].exe
%AppData%\NPSWF32.dll
Windows Be-on Guard Edition DLL's to remove:
%AppData%\NPSWF32.dll
Windows Be-on Guard Edition processes to kill:
%AppData%\Protector-[Random].exe
Remove Windows Be-on Guard Edition registry entries:
HKEY_CURRENT_USER\Software\ASProtect
HKEY_CURRENT_USER\Software\Microsoft\Win
HKEY_CURRENT_USER\Software\Microsoft\Windows\CurrentVersion\Settings "net" = "2012-5-6_2"
HKEY_CURRENT_USER\Software\Microsoft\Windows\CurrentVersion\Settings "UID" = "ungklgkqft"
HKEY_LOCAL_MACHINE\SOFTWARE\Microsoft\Windows NT\CurrentVersion\Image File Execution Options\alertsvc.exe
HKEY_LOCAL_MACHINE\SOFTWARE\Microsoft\Windows NT\CurrentVersion\Image File Execution Options\belt.exe
HKEY_LOCAL_MACHINE\SOFTWARE\Microsoft\Windows NT\CurrentVersion\Image File Execution Options\iface.exe
HKEY_LOCAL_MACHINE\SOFTWARE\Microsoft\Windows NT\CurrentVersion\Image File Execution Options\netspyhunter-1.2.exe
HKEY_LOCAL_MACHINE\SOFTWARE\Microsoft\Windows NT\CurrentVersion\Image File Execution Options\rscdwld.exe
HKEY_LOCAL_MACHINE\SOFTWARE\Microsoft\Windows NT\CurrentVersion\Image File Execution Options\tcm.exe
HKEY_LOCAL_MACHINE\SOFTWARE\Microsoft\Windows NT\CurrentVersion\Image File Execution Options\winstart.exe