Danger level
:

8
Type:
Rogue Anti-Spyware
Common infection symptoms:
Blocks internet connection
Block exe files from running
Installs itself without permissions
Connects to the internet without permission
Shows commercial adverts
Normal system programs crash immediatelly
Slow internet connection
Annoying Pop-up's
Slow Computer
Infection Video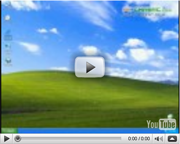 Windows Pro Solutions
Windows Pro Solutions, clone of Windows Sleek Performance and Windows Daily Adviser, is here to make some money, and no active Windows user, without legal security software capacitated to remove malware in their systems, can be safe from this fake antispyware's invasion. And Windows Pro Solutions can enter your personal computer in various ways, like encrypted downloads, fake online scanners or even infected removable devices. So, if you do not want to deal with malicious programs, like Windows Pro Solutions, remove spam emails without reading, download from legal sources only, and, most importantly, introduce full-time protection applications, which will help you fight and delete malware.
Once Windows Pro Solutions infiltrates a computer, there may be a few irritating symptoms, restricting you from running your Windows normally. This helps cyber criminals behind the fake security tool to hide its existence and ensure that it does not get removed! Another irritating Windows Pro Solutions feature is its never-ending flood of bogus security pop-ups, alerts and warning messages, trying to convince you that your Windows OS has been attacked by various Trojans, worms or backdoors, and Windows Pro Solutions' offered licensed version could be the easiest way out of this high-risk situation. However, it is most important to keep away from purchasing such software, because if you do, your personal details, like addresses and banking accounts, will be accessible to Windows Pro Solutions' schemers!
It is recommended to remove Windows Pro Solutions as fast as possible, as time is of an essence in such occasions. Wasting time and delaying removal operations could create chances for additional malware to invade, and even your system could become inoperable! So, delete Windows Pro Solutions without any hesitation with legal software, and be aware of its future clones, which we have already advised you to have removed.
UPDATE
Windows Pro Solutions mimics its Rogue.VirusDoctor clones, and everything, from fake notifications to Windows system malfunctions, looks and works exactly the same. See a few Windows Pro Solutions' fake alerts, recommending you to remove alleged malware:
Error
Potential malware detected.
It is recommended to activate protection and perform a thorough system scan to remove the malware.
Warning! Spambot detected!
Attention! A spambot is sending viruses from your e-mail has been detected on your PC.
Yes, protect my PC and remove spambot now (Recommended)
Recommended:
Please click "Remove all" button to erase all infected files and protect your PC
You can take care of these bogus Windows Pro Solutions security warnings' removal, by applying a registration code, which will also remove such infection's symptoms as blocked running of most executables, or restricted access to Registry Editor and Task Manager.
Registration code:
0W000-000B0-00T00-E0020
To renew your Internet connection, we offer you straightforward renewal instructions, which will allow you to download legal security software, enabled to delete malicious components and remove Windows Pro Solutions' infection.

How to renew your internet connection:
This rogue antispyware blocks your Internet connection to prevent you from removing the rogue application. To enable the Internet connection, please follow these instructions:
Open Internet Explorer and go to >Tools< select >Internet Options<

Select >Connections<

Select >LAN Settings<

Now you need to uncheck the checkbox labeled >Use a proxy server for your LAN< in Proxy Server section. Then press the >OK< button to close this screen and press the >OK< button to close the Internet Options screen.

Now you can download the SpyHunter scanner and remove the infection.

How to manually remove Windows Pro Solutions
Files associated with Windows Pro Solutions infection:
%AppData%\NPSWF32.dll
%AppData%\Protector-[Random].exe
%AppData%\W34r34mt5h21ef.dat
%AppData%\result.db
%CommonStartMenu%\Programs\Windows Pro Solutions.lnk
%Desktop%\Windows Pro Solutions.lnk
Windows Pro Solutions DLL's to remove:
%AppData%\NPSWF32.dll
Windows Pro Solutions processes to kill:
%AppData%\Protector-[Random].exe
Remove Windows Pro Solutions registry entries:
HKEY_CURRENT_USER\Software\ASProtect
HKEY_CURRENT_USER\Software\Microsoft\Win
HKEY_CURRENT_USER\Software\Microsoft\Windows\CurrentVersion\Settings "net" = "2012-5-6_2"
HKEY_CURRENT_USER\Software\Microsoft\Windows\CurrentVersion\Settings "UID" = "ungklgkqft"
HKEY_LOCAL_MACHINE\SOFTWARE\Microsoft\Windows NT\CurrentVersion\Image File Execution Options\alertsvc.exe
HKEY_LOCAL_MACHINE\SOFTWARE\Microsoft\Windows NT\CurrentVersion\Image File Execution Options\belt.exe
HKEY_LOCAL_MACHINE\SOFTWARE\Microsoft\Windows NT\CurrentVersion\Image File Execution Options\iface.exe
HKEY_LOCAL_MACHINE\SOFTWARE\Microsoft\Windows NT\CurrentVersion\Image File Execution Options\netspyhunter-1.2.exe
HKEY_LOCAL_MACHINE\SOFTWARE\Microsoft\Windows NT\CurrentVersion\Image File Execution Options\rscdwld.exe
HKEY_LOCAL_MACHINE\SOFTWARE\Microsoft\Windows NT\CurrentVersion\Image File Execution Options\tcm.exe
HKEY_LOCAL_MACHINE\SOFTWARE\Microsoft\Windows NT\CurrentVersion\Image File Execution Options\winstart.exe