Danger level
:

9
Type:
Rogue Anti-Spyware
Common infection symptoms:
Block exe files from running
Installs itself without permissions
Connects to the internet without permission
Slow internet connection
System crashes
Annoying Pop-up's
Slow Computer
Infection Video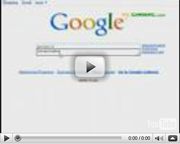 Windows Pro Web Helper
Windows Pro Web Helper is a fake Windows security application, which mimics legitimate antispyware tools. This cyber criminals' production appears to look very similar to original Windows applications, especially because of imitated Firewall and Security Center tools. However, these components are only employed to fool you into believing Windows Pro Web Helper's legitimacy, which is needed for success of this fake tool's scam. And the only reason why this rogue has invaded your PC and has proclaimed nothing but lies, is to make profit, using your naivety. So, do not let be tricked and remove Windows Pro Web Helper as soon as possible!
Windows Pro Web Helper is definitely not the first rogue created by its schemers, who have also produced such Rogue.VirusDoctor clones as Windows Safety Module, Windows Premium Guard, and so on. All of these rogues, including Windows Pro Web Helper, look exactly the same and even work identically! After infiltrating via most insignificant security cracks (e.g. bundled downloads), Windows Pro Web Helper adds its RUN key to the system's boot-up, to start working right after your PC is launched. After this is established, you will notice removed access to Registry Editor, Task Manager, and incapacity to run most executables, all of which will make Windows Pro Web Helper's removal task much harder. You will also not going to be allowed to connect to the Internet, which could allow you to download software, enabled to delete rogues like Windows Pro Web Helper in minutes!
These symptoms will paralyze your system gravely, and many PC owners have already fallen for the trick, dismissing the malfunctions for a real infection, falsely presented by Windows Pro Web Helper. Various fake security pop-ups and bogus computer scanner results, all of which you will not be able to remove instantaneously, will only strengthen Windows Pro Web Helper's proclamations that your PC is infected with numerous threats:
Recommended:
Activate Windows Pro Web Helper to get ultimate protection against Identity Theft, Viruses, Malware and other threats!
Error
Potential malware detected.
It is recommended to activate protection and perform a thorough system scan to remove the malware.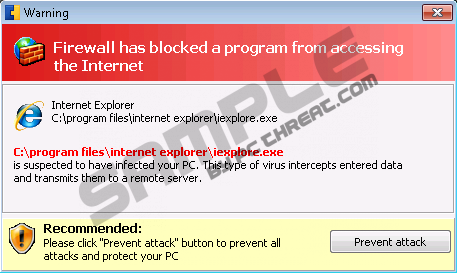 These fake notifications and Windows symptoms could be highly limiting, once you decide to delete Windows Pro Web Helper, so one of the ways to remove them is by applying this activation key: 0W000-000B0-00T00-E0020
With this key you will be able to restore your Windows functionality and install real antispyware software, capacitated to delete Windows Pro Web Helper and similar malware. If you are determined to remove the fake antispyware tool manually, only do so, if you have previous manual removal experience!
Note: an alternative of Windows Pro Web Helper's activation key to remove system's symptoms is using our Internet renewal guide bellow. These instructions will help you restore Internet connectivity, and will allow you to remove Windows Pro Web Helper, using downloaded automatic removal tools.

How to renew your internet connection:
This rogue antispyware blocks your Internet connection to prevent you from removing the rogue application. To enable the Internet connection, please follow these instructions:
Open Internet Explorer and go to >Tools< select >Internet Options<

Select >Connections<

Select >LAN Settings<

Now you need to uncheck the checkbox labeled >Use a proxy server for your LAN< in Proxy Server section. Then press the >OK< button to close this screen and press the >OK< button to close the Internet Options screen.

Now you can download the SpyHunter scanner and remove the infection.

How to manually remove Windows Pro Web Helper
Files associated with Windows Pro Web Helper infection:
%Desktop%\Windows Pro Web Helper.lnk
%CommonStartMenu%\Programs\Windows Pro Web Helper.lnk
%AppData%\result.db
%AppData%\Protector-[Random].exe
%AppData%\NPSWF32.dll
Windows Pro Web Helper DLL's to remove:
%AppData%\NPSWF32.dll
Windows Pro Web Helper processes to kill:
%AppData%\Protector-[Random].exe
Remove Windows Pro Web Helper registry entries:
HKEY_CURRENT_USER\Software\Microsoft\Windows\CurrentVersion\Run
HKEY_CURRENT_USER\Software\Microsoft\Windows\CurrentVersion\Settings "UID" = "okanrqfdwk"
HKEY_LOCAL_MACHINE\SOFTWARE\Microsoft\Windows NT\CurrentVersion\Image File Execution Options\atro55en.exe
HKEY_LOCAL_MACHINE\SOFTWARE\Microsoft\Windows NT\CurrentVersion\Image File Execution Options\bisp.exe
HKEY_LOCAL_MACHINE\SOFTWARE\Microsoft\Windows NT\CurrentVersion\Image File Execution Options\esafe.exe
HKEY_LOCAL_MACHINE\SOFTWARE\Microsoft\Windows NT\CurrentVersion\Image File Execution Options\install[4].exe
HKEY_LOCAL_MACHINE\SOFTWARE\Microsoft\Windows NT\CurrentVersion\Image File Execution Options\mssmmc32.exe
HKEY_LOCAL_MACHINE\SOFTWARE\Microsoft\Windows NT\CurrentVersion\Image File Execution Options\pcip10117_0.exe
HKEY_LOCAL_MACHINE\SOFTWARE\Microsoft\Windows NT\CurrentVersion\Image File Execution Options\scrscan.exe
HKEY_LOCAL_MACHINE\SOFTWARE\Microsoft\Windows NT\CurrentVersion\Image File Execution Options\utp