Danger level
:

9
Type:
Rogue Anti-Spyware
Common infection symptoms:
Blocks internet connection
Block exe files from running
Installs itself without permissions
Connects to the internet without permission
Shows commercial adverts
Annoying Pop-up's
Slow Computer
Infection Video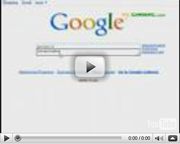 Windows Recovery Series
Windows Recovery Series is a Windows compatible tool, which will proclaim capability to remove system corrupting malware. If you believe this, you will be shocked to find out that your operating system is not being attacked by vicious malware you need to delete, and that Windows Recovery Series is just a clone of widely known fake antispywares Windows Safety Checkpoint, Windows Premium Guard, etc. Windows Recovery Series' creators are only after your money, and to reach this, you will have removed privileges to control your system's processes via Windows Tools (Registry Editor, Task Manager), stopped from connecting to the Internet or launching most Windows executables. Overall, if you do not remove Windows Recovery Series, this rogue can cause ever greater damage to your personal security!
Hackers, taking care of Windows Recovery Series' infiltration, are well experienced with the previous application's clones, so they know every single Windows security backdoor, which could be used to slither Windows Recovery Series in unexpectedly. And even though most rogue's victims may not understand where Windows Recovery Series comes from, they still are known to trust this bogus security tool, because of its well crafted interface. It is mostly because application's windows appear to look very similar to the regular Windows OS programs. All of the management tabs are positioned left, and even the color scheme replicates the one of Windows tools. It will also be hard not to trust Windows Recovery Series, because of the constantly flooding security notifications:
Recommended:
Please click "Remove all" button to erase all infected files and protect your PC
Error
Keylogger activity detected. System information security is at risk.
It is recommended to activate protection and run a full system scan.
Error
Potential malware detected.
It is recommended to activate protection and perform a thorough system scan to remove the malware.
All Windows Recovery Series' removal recommendations are meant to bait you to purchase completely ineffective rogue's full version, purportedly equipped to delete counterfeit infections. Obviously, these bogus Windows Recovery Series alerts and other dysfunctions must be removed in order to regain Windows' control. One of the ways to do so is to apply the activation key bellow:
0W000-000B0-00T00-E0020
Without a doubt, Windows Recovery Series must be removed! And there are two ways to accomplish that: manual and automatic. Manual removal will be an easy nut to crack for experienced Windows experts, familiar with the task, but majority users should leave it to the legitimate security applications to delete Windows Recovery Series. So, do not hesitate and remove this fake tool without waiting any minute longer.
Note: to install security software, which will remove Windows Recovery Series, use our Internet connection renewal instructions!

How to renew your internet connection:
This rogue antispyware blocks your Internet connection to prevent you from removing the rogue application. To enable the Internet connection, please follow these instructions:
Open Internet Explorer and go to >Tools< select >Internet Options<

Select >Connections<

Select >LAN Settings<

Now you need to uncheck the checkbox labeled >Use a proxy server for your LAN< in Proxy Server section. Then press the >OK< button to close this screen and press the >OK< button to close the Internet Options screen.

Now you can download the SpyHunter scanner and remove the infection.

How to manually remove Windows Recovery Series
Files associated with Windows Recovery Series infection:
%Desktop%\Windows Antivirus Care.lnk
%CommonStartMenu%\Programs\Windows Antivirus Care.lnk
%AppData%\result.db
%AppData%\Protector-[Random].exe
%AppData%\NPSWF32.dll
Windows Recovery Series DLL's to remove:
%AppData%\NPSWF32.dll
Windows Recovery Series processes to kill:
%AppData%\Protector-[Random].exe
Remove Windows Recovery Series registry entries:
HKEY_CURRENT_USER\Software\Microsoft\Windows\CurrentVersion\Run
HKEY_CURRENT_USER\Software\Microsoft\Windows\CurrentVersion\Settings "UID" = "okanrqfdwk"
HKEY_LOCAL_MACHINE\SOFTWARE\Microsoft\Windows NT\CurrentVersion\Image File Execution Options\atro55en.exe
HKEY_LOCAL_MACHINE\SOFTWARE\Microsoft\Windows NT\CurrentVersion\Image File Execution Options\bisp.exe
HKEY_LOCAL_MACHINE\SOFTWARE\Microsoft\Windows NT\CurrentVersion\Image File Execution Options\esafe.exe
HKEY_LOCAL_MACHINE\SOFTWARE\Microsoft\Windows NT\CurrentVersion\Image File Execution Options\install[4].exe
HKEY_LOCAL_MACHINE\SOFTWARE\Microsoft\Windows NT\CurrentVersion\Image File Execution Options\mssmmc32.exe
HKEY_LOCAL_MACHINE\SOFTWARE\Microsoft\Windows NT\CurrentVersion\Image File Execution Options\pcip10117_0.exe
HKEY_LOCAL_MACHINE\SOFTWARE\Microsoft\Windows NT\CurrentVersion\Image File Execution Options\scrscan.exe
HKEY_LOCAL_MACHINE\SOFTWARE\Microsoft\Windows NT\CurrentVersion\Image File Execution Options\utpost.exe