Danger level
:

9
Type:
Rogue Anti-Spyware
Common infection symptoms:
Blocks internet connection
Block exe files from running
Installs itself without permissions
Connects to the internet without permission
Normal system programs crash immediatelly
Slow internet connection
System crashes
Annoying Pop-up's
Slow Computer
Infection Video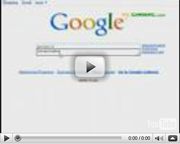 Windows Foolproof Protector
There is nothing so unpleasant as to find out that your system has been infected with some viruses or malware that are trying to steal your sensitive data. If Windows Foolproof Protector has informed you about such system's threats, do not pay any attention to it because Windows Foolproof Protector is a fraudulent program that was made to convince you that your system is at risk and that you should purchase its fake "full" version which will remove all those supposedly real threats. The only threat is Windows Foolproof Protector which should be deleted and blocked from getting into the system again.
Windows Foolproof Protector uses different tactics for intimidation of poor users. It displays imaginary alert messages saying that the system requires to be cleaned from fake threats which might not exist in reality. It also runs fake scans over and over again to make an impression that the system is overrun with a bunch of viruses, Trojans or malware. It might also impair your system's processes so that you would start thinking that some actions should really be taken. Please do not get into panic but ignore the fake notifications and simulated functioning of the system but focus your attention on the ways of Windows Foolproof Protector's removal.
Deletion of Windows Foolproof Protector might be a challenging task for an unskilled Windows user who has only basics of computing. If such a person attempts to delete a rogue manually, his or her try might cause serious damage to the system. It is relevant to get rid of every single component of Windows Foolproof Protector in order to ensure that the infection will not be regenerated by unnoticed malicious files of the rogue. To save your time and energy we strongly recommend using a certified antispyware tool which will find Windows Foolproof Protector in the system and will remove it with all its "belongings".
UPDATE
However, using a reliable computer security application to remove Windows Foolproof Protector might prove to be not as easy as it seems. The reason for that is the ability common to all the rogues from Rogue.VirusDoctor nest of computer infection - just like Windows Cleaning Tools, Windows Stability Maximizer and other rogues before it, Windows Foolproof Protector can block your Internet browser, with an excuse that it is protecting your system from further infections:
Warning
Firewall has blocked a program from accessing the Internet
C:\program files\internet explorer\iexplore.exe
is suspected to have infected your PC. This type of virus intercepts entered data and transmits them to a remote server.
The truth is that Windows Foolproof Protector does not want you to access the Internet and find a computer safeguard program able to remove the rogue for good. Other fake security notifications sent by Windows Foolproof Protector include:
Warning! Identity theft attempt Detected
Hidden connection IP: 58.82.12.124
Target: Your passwords for sites
Error
Trojan activity detected. System data security is at risk.
It is recommended to activate protection and run a full system scan.
Just as the fake scan results they must be ignored completely, otherwise your computer will be doomed along with your savings.
Also, another annoying feature of Windows Foolproof Protector is that even if you know how to erase this kind of infection on your own, it does not let you do it either by blocking your access to Windows Task Manager and Registry Editor. In order to tame the rogue and make the removal process smoother, use this activation key:
0W000-000B0-00T00-E0020
You need to enter it into the rogue's registration form and then Windows Foolproof Protector will behave as though it has really been registered after the license purchase. You will get your tools back, but do not forget that the "registration" does not mean "removal", so you have to carry on with the removal immediately while the rogue is still "neutered".
You can definitely remove Windows Foolproof Protector on your own, if you know how, but manual removal sometimes is not the best options, because you might end up deleting important system files. Thus, it is better to invest in a reliable antimalware program that will detect and erase Windows Foolproof Protector for you in no time, safeguarding your system against similar threats.

How to renew your internet connection:
This rogue antispyware blocks your Internet connection to prevent you from removing the rogue application. To enable the Internet connection, please follow these instructions:
Open Internet Explorer and go to >Tools< select >Internet Options<

Select >Connections<

Select >LAN Settings<

Now you need to uncheck the checkbox labeled >Use a proxy server for your LAN< in Proxy Server section. Then press the >OK< button to close this screen and press the >OK< button to close the Internet Options screen.

Now you can download the SpyHunter scanner and remove the infection.

How to manually remove Windows Foolproof Protector
Files associated with Windows Foolproof Protector infection:
%Desktop%\Windows Foolproof Protector.lnk
%CommonStartMenu%\Programs\Windows Foolproof Protector.lnk
%AppData%\result.db
%AppData%\Protector-[Random].exe
%AppData%\NPSWF32.dll
Protector-yblo.exe
Windows First-Class Protector.lnk
Windows Foolproof Protector DLL's to remove:
%AppData%\NPSWF32.dll
Windows Foolproof Protector processes to kill:
%AppData%\Protector-[Random].exe
Remove Windows Foolproof Protector registry entries:
HKEY_CURRENT_USER\Software\Microsoft\Windows\CurrentVersion\Run
HKEY_CURRENT_USER\Software\Microsoft\Windows\CurrentVersion\Settings "UID" = "okanrqfdwk"
HKEY_LOCAL_MACHINE\SOFTWARE\Microsoft\Windows NT\CurrentVersion\Image File Execution Options\atro55en.exe
HKEY_LOCAL_MACHINE\SOFTWARE\Microsoft\Windows NT\CurrentVersion\Image File Execution Options\bisp.exe
HKEY_LOCAL_MACHINE\SOFTWARE\Microsoft\Windows NT\CurrentVersion\Image File Execution Options\esafe.exe
HKEY_LOCAL_MACHINE\SOFTWARE\Microsoft\Windows NT\CurrentVersion\Image File Execution Options\install[4].exe
HKEY_LOCAL_MACHINE\SOFTWARE\Microsoft\Windows NT\CurrentVersion\Image File Execution Options\mssmmc32.exe
HKEY_LOCAL_MACHINE\SOFTWARE\Microsoft\Windows NT\CurrentVersion\Image File Execution Options\pcip10117_0.exe
HKEY_LOCAL_MACHINE\SOFTWARE\Microsoft\Windows NT\CurrentVersion\Image File Execution Options\scrscan.exe
HKEY_LOCAL_MACHINE\SOFTWARE\Microsoft\Windows NT\CurrentVersion\Image File Execution Options\utpost.exe