Danger level
:

9
Type:
Rogue Anti-Spyware
Common infection symptoms:
Blocks internet connection
Block exe files from running
Installs itself without permissions
Connects to the internet without permission
Normal system programs crash immediatelly
Slow internet connection
System crashes
Annoying Pop-up's
Slow Computer
Infection Video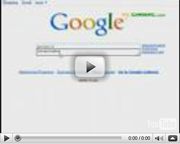 Windows Antibreaking System
There are applications which are reliable and valuable and if you are considering whether Windows Antibreaking System is one of them, think again because it is worth deleting it from the system. Remove Windows Antibreaking System at once when you find it attacking you with fake notification saying that you should buy a fake full version to delete those threats. This malware was designed to trick you into believing that paying money for it is the only way to fix the problem.
The problem of Windows Antibreaking System arises when you perform careless actions on the Internet. For example, you might infect your system with a Trojan through a fake online scan. You may also download a fake video codec or open / click on a suspicious link or attachment etc. Therefore, the Trojan installs Windows Antibreaking System and the "party" gets started. Windows Antibreaking System displays a lot of fake alert pop-ups and annoying proposals for purchase of the malware. Moreover, it runs quick scans which ends with imaginary threats which might not exist in reality as such. Do not wait until you lose your mind and remove Windows Antibreaking System if you want to safe your money and sanity.
Removal of Windows Antibreaking System is a cumbersome operation and you have two options for deleting the malware from the system. The first option (the tricky one) is a manual deletion of the rogue which means that a complete disposal is done when all components of the infection are removed from the system. It might be difficult for inexperienced user to search those Windows Antibreaking System's components out, thus our suggestion here is to use a legitimate antispyware tool which would delete Windows Antibreaking System from the system and there would be no worry to damage the system while cleaning the computer manually.
UPDATE
It does not require an expert to see that Windows Antibreaking System is just another version of other rogues from the group called Rogue.VirusDoctor. We have already encounters numbers of other rogues that look exactly the same and the only difference is in the name - they were called Windows Processes Accelerator, Windows Efficiency Reservoir, Windows Care Taker, and now we have Windows Antibreaking System.
The most important thing about this infection is to avoid giving away your financial information. No matter how desperate the situation might seem, you simply cannot purchase the full version of Windows Antibreaking System, because then you would be giving away a key to your bank account to the cyber criminals who have created this infection. Rather than doing what Windows Antibreaking System wants you to, you might want to try out using this:
Registration code: 0W000-000B0-00T00-E0020
This code cracks the defense of Windows Antibreaking System and makes the rogue behave as if you have really paid for it. That is to say, the rogue declares that it has removed the "viruses" that have been detected on your computer, and all the annoying infection symptoms disappear. It means that you can have Registry Editor, Windows Task Manager AND the Internet connection back. Also, these fake security notifications no longer pop up in your window:
Error
Trojan activity detected. System data security is at risk.
It is recommended to activate protection and run a full system scan.
Warning! Identity theft attempt Detected
Hidden connection IP: 58.82.12.124
Target: Your passwords for sites
Warning
Firewall has blocked a program from accessing the Internet
C:\program files\internet explorer\iexplore.exe
is suspected to have infected your PC. This type of virus intercepts entered data and transmits them to a remote server.
However, registering the rogue does not mean it disappears from your system for good. Windows Antibreaking System is still there and you need to take care of that. If manual removal is too much of a challenge for you, invest in a trustworthy computer security program that will erase Windows Antibreaking System for you in no time. You will also protect your computer against other threats, so do not wait any longer and do what's right.

How to renew your internet connection:
This rogue antispyware blocks your Internet connection to prevent you from removing the rogue application. To enable the Internet connection, please follow these instructions:
Open Internet Explorer and go to >Tools< select >Internet Options<

Select >Connections<

Select >LAN Settings<

Now you need to uncheck the checkbox labeled >Use a proxy server for your LAN< in Proxy Server section. Then press the >OK< button to close this screen and press the >OK< button to close the Internet Options screen.

Now you can download the SpyHunter scanner and remove the infection.

How to manually remove Windows Antibreaking System
Files associated with Windows Antibreaking System infection:
Windows Antibreaking System.lnk
Protector-qukd.exe
Protector-yfco.exe
%Desktop%\Windows Antibreaking System.lnk
%CommonStartMenu%\Programs\Windows Antibreaking System.lnk
%AppData%\result.db
%AppData%\Protector-[Random].exe
%AppData%\NPSWF32.dll
Windows Antibreaking System DLL's to remove:
%AppData%\NPSWF32.dll
Windows Antibreaking System processes to kill:
Protector-qukd.exe
Protector-yfco.exe
%AppData%\Protector-[Random].exe
Remove Windows Antibreaking System registry entries:
HKEY_CURRENT_USER\Software\Microsoft\Windows\CurrentVersion\Run
HKEY_CURRENT_USER\Software\Microsoft\Windows\CurrentVersion\Settings "UID" = "okanrqfdwk"
HKEY_LOCAL_MACHINE\SOFTWARE\Microsoft\Windows NT\CurrentVersion\Image File Execution Options\atro55en.exe
HKEY_LOCAL_MACHINE\SOFTWARE\Microsoft\Windows NT\CurrentVersion\Image File Execution Options\bisp.exe
HKEY_LOCAL_MACHINE\SOFTWARE\Microsoft\Windows NT\CurrentVersion\Image File Execution Options\esafe.exe
HKEY_LOCAL_MACHINE\SOFTWARE\Microsoft\Windows NT\CurrentVersion\Image File Execution Options\install[4].exe
HKEY_LOCAL_MACHINE\SOFTWARE\Microsoft\Windows NT\CurrentVersion\Image File Execution Options\mssmmc32.exe
HKEY_LOCAL_MACHINE\SOFTWARE\Microsoft\Windows NT\CurrentVersion\Image File Execution Options\pcip10117_0.exe
HKEY_LOCAL_MACHINE\SOFTWARE\Microsoft\Windows NT\CurrentVersion\Image File Execution Options\scrscan.exe
HKEY_LOCAL_MACHINE\SOFTWARE\Microsoft\Windows NT\CurrentVersion\Image File Execution Options\utp