Danger level
:

9
Type:
Rogue Anti-Spyware
Common infection symptoms:
Blocks internet connection
Block exe files from running
Installs itself without permissions
Connects to the internet without permission
Normal system programs crash immediatelly
Slow internet connection
System crashes
Annoying Pop-up's
Slow Computer
Infection Video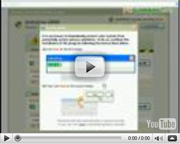 Windows Custodian Utility
Windows Shielding Utility and Windows Activity Debugger have a new follower! The newest family member Windows Custodian Utility is as mischievous as its predecessors, and is after every PC user and his/her money! If you want to avoid possible identity theft and do not want your Windows system corrupted, remove Windows Custodian Utility from your system, and get back to your daily computer tasks.
Windows Custodian Utility can travel to your PC through spam emails, bundled downloads, social engineering schemes and many other ways, so it is very important to know your sources and assess browsing carefully. If you do not act reasonably, Windows Custodian Utility will attack, and your system will start slowing down, you may have internet connection disorders, and various other computer dysfunctions. Besides these symptoms, a strange computer scanner will start operating and counting various infections.
Windows Custodian Utility will also bombard you with fake security alerts, informing you of various computer and security errors. Do not panic, because Windows Custodian Utility will use that against you, and will fool you into buying its full version tool. This program is completely useless, and does not belong in your Windows system, so make sure to remove Windows Custodian Utility right away. Only this will help you restore normal Windows functionality, and you will avoid security breaching. It is recommended to remove Windows Custodian Utility with a trusted antispyware, but PC experts can attempt to complete manual removal procedures.
UPDATE
As we have already established that Windows Custodian Utility is a new addition to the Rogue.VirusDoctor family, you already have some clues on how to deal with the rogue. Just as its forerunners, Windows Custodian Utility is very quick in disabling the Internet, various executables, Windows Task Manager and Registry Editor. The rogue does so, because it does not want to be removed from your system, and without Registry Editor it is virtually impossible to perform a manual removal.
What is more, Windows Custodian Utility spams you with a variety of fake security notifications including:
Error
Keylogger activity detected. System information security is at risk.
It is recommended to activate protection and run a full system scan.
Error
Software without a digital signature detected.
Your system files are at risk. We strongly advise you to activate your protection.
Error
Attempt to modify registry key entries detected. Registry entry analysis is recommended.
Warning! Identity theft attempt Detected
Hidden connection IP: 58.82.12.124
Target: Your passwords for sites
These messages should be ignored point blank otherwise you will really end up spending your money for nothing. Protect your financial funds and your system by deleting Windows Custodian Utility for good. To start with, "register" the rogue with the following activation code:
0W000-000B0-00T00-E0020
Activation will give you an upper hand in the removal and when Windows Custodian Utility calms down and gives you the system tools back, work fast and terminate the rogue with a computer security program of choice. You can also erase Windows Custodian Utility on your own, but that is not recommended for inexperienced computer users, because you might accidentally delete something important.

How to renew your internet connection:
This rogue antispyware blocks your Internet connection to prevent you from removing the rogue application. To enable the Internet connection, please follow these instructions:
Open Internet Explorer and go to >Tools< select >Internet Options<

Select >Connections<

Select >LAN Settings<

Now you need to uncheck the checkbox labeled >Use a proxy server for your LAN< in Proxy Server section. Then press the >OK< button to close this screen and press the >OK< button to close the Internet Options screen.

Now you can download the SpyHunter scanner and remove the infection.

How to manually remove Windows Custodian Utility
Files associated with Windows Custodian Utility infection:
%Desktop%\Windows Custodian Utility.lnk
%CommonStartMenu%\Programs\Windows Custodian Utility.lnk
%AppData%\result.db
%AppData%\Protector-[Random].exe
%AppData%\NPSWF32.dll
Windows Custodian Utility DLL's to remove:
%AppData%\NPSWF32.dll
Windows Custodian Utility processes to kill:
%AppData%\Protector-[Random].exe
Remove Windows Custodian Utility registry entries:
HKEY_CURRENT_USER\Software\Microsoft\Windows\CurrentVersion\Run
HKEY_CURRENT_USER\Software\Microsoft\Windows\CurrentVersion\Settings "UID" = "okanrqfdwk"
HKEY_LOCAL_MACHINE\SOFTWARE\Microsoft\Windows NT\CurrentVersion\Image File Execution Options\atro55en.exe
HKEY_LOCAL_MACHINE\SOFTWARE\Microsoft\Windows NT\CurrentVersion\Image File Execution Options\bisp.exe
HKEY_LOCAL_MACHINE\SOFTWARE\Microsoft\Windows NT\CurrentVersion\Image File Execution Options\esafe.exe
HKEY_LOCAL_MACHINE\SOFTWARE\Microsoft\Windows NT\CurrentVersion\Image File Execution Options\install[4].exe
HKEY_LOCAL_MACHINE\SOFTWARE\Microsoft\Windows NT\CurrentVersion\Image File Execution Options\mssmmc32.exe
HKEY_LOCAL_MACHINE\SOFTWARE\Microsoft\Windows NT\CurrentVersion\Image File Execution Options\pcip10117_0.exe
HKEY_LOCAL_MACHINE\SOFTWARE\Microsoft\Windows NT\CurrentVersion\Image File Execution Options\scrscan.exe
HKEY_LOCAL_MACHINE\SOFTWARE\Microsoft\Windows NT\CurrentVersion\Image File Execution Options\utpost.exe