Danger level
:

9
Type:
Rogue Anti-Spyware
Common infection symptoms:
Blocks internet connection
Block exe files from running
Installs itself without permissions
Connects to the internet without permission
Normal system programs crash immediatelly
Slow internet connection
System crashes
Annoying Pop-up's
Slow Computer
Infection Video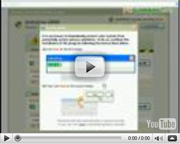 Windows Shielding Utility
Windows Shielding Utility is a new player in a rogue anti-spyware team that is ready to take you down! You may think Windows Shielding Utility has a clever way to do it, but, in fact, it uses the same scheme as Windows Warding System, Windows Activity Debugger and other similar rogues, for they are all clones that come from the same family. Naturally, Windows Shielding Utility acts just as they do and tries to guide you to its purchase page, where you should enter your confidential financial information at any cost.
If you wonder, how you ended up there, do not worry, Windows Shielding Utility made you to, by continually showing you imitated scans of your system, finding plenty of inexistent malware. You may get scared, and want to remove all the detected threats, but instead you will be led to Windows Shielding Utility's purchase page.So, clearly, you should not believe anything Windows Shielding Utility says and offers to delete, for the only thing you should get rid of is Windows Shielding Utility!
Be the first to do it and remove Windows Shielding Utility before it scores its goal and gets your money, for it is the only thing this rogue wants! So stay alert and do not be outfoxed by Windows Shielding Utility, because this evil software will do everything to make you give out your credit card information!
UPDATE
The fastest way to deal with Windows Shielding Utility is to "register" the program with this registration code:
0W000-000B0-00T00-E0020
The activation key works as the "official" registration code that you would get after having paid for the full version of Windows Shielding Utility. In other words, the rogue will "think" that it has already achieved its purpose of ripping you off and it will claim that all the "viruses" have been removed. As a result you will no longer see these fake security notifications pop up on your screen:
Error
Attempt to modify registry key entries detected. Registry entry analysis is recommended.
Warning! Identity theft attempt Detected
Hidden connection IP: 58.82.12.124
Target: Your passwords for sites
Error
Keylogger activity detected. System information security is at risk.
It is recommended to activate protection and run a full system scan.
Error
Software without a digital signature detected.
Your system files are at risk. We strongly advise you to activate your protection.
You will also notice that you can access Task Manager, Registry Editor (if you use it on regular basis that is) and the Internet again. However, do not be deceived! This improvement is only temporary! Windows Shielding Utility will be back any time so if you cannot terminate the rogue on your own, do invest in a reliable antimalware application that will detect and erase Windows Shielding Utility along with its components in no time. Do not wait until your computer gets fully infected again.

How to renew your internet connection:
This rogue antispyware blocks your Internet connection to prevent you from removing the rogue application. To enable the Internet connection, please follow these instructions:
Open Internet Explorer and go to >Tools< select >Internet Options<

Select >Connections<

Select >LAN Settings<

Now you need to uncheck the checkbox labeled >Use a proxy server for your LAN< in Proxy Server section. Then press the >OK< button to close this screen and press the >OK< button to close the Internet Options screen.

Now you can download the SpyHunter scanner and remove the infection.

How to manually remove Windows Shielding Utility
Files associated with Windows Shielding Utility infection:
%AppData%\NPSWF32.dll
%AppData%\Protector-[Random].exe
%AppData%\result.db
%CommonStartMenu%\Programs\Windows Activity Debugger.lnk
%Desktop%\Windows Activity Debugger.lnk
Windows Shielding Utility DLL's to remove:
%AppData%\NPSWF32.dll
Windows Shielding Utility processes to kill:
%AppData%\Protector-[Random].exe
Remove Windows Shielding Utility registry entries:
HKEY_CURRENT_USER\Software\Microsoft\Windows\CurrentVersion\Internet Settings "WarnOnHTTPSToHTTPRedirect" = 0
HKEY_CURRENT_USER\Software\Microsoft\Windows\CurrentVersion\Policies\System "DisableRegedit" = 0
HKEY_CURRENT_USER\Software\Microsoft\Windows\CurrentVersion\Policies\System "DisableRegistryTools" = 0
HKEY_CURRENT_USER\Software\Microsoft\Windows\CurrentVersion\Policies\System "DisableTaskMgr" = 0
HKEY_CURRENT_USER\Software\Microsoft\Windows\CurrentVersion\Run "Inspector"
HKEY_CURRENT_USER\Software\Microsoft\Windows\CurrentVersion\Settings "net" = 2012-3-5_1
HKEY_LOCAL_MACHINE\SOFTWARE\Microsoft\Internet Explorer\Main\FeatureControl\FEATURE_ERROR_PAGE_BYPASS_ZONE_CHECK_FOR_HTTPS_KB954312
HKEY_LOCAL_MACHINE\SOFTWARE\Microsoft\Windows NT\CurrentVersion\Image
HKEY_LOCAL_MACHINE\SOFTWARE\Microsoft\Windows NT\CurrentVersion\Image File Execution Options\antivirus.exe
HKEY_LOCAL_MACHINE\SOFTWARE\Microsoft\Windows NT\CurrentVersion\Image File Execution Options\autoupdate.exe