Danger level
:

9
Type:
Rogue Anti-Spyware
Common infection symptoms:
Blocks internet connection
Block exe files from running
Installs itself without permissions
Connects to the internet without permission
Normal system programs crash immediatelly
Slow internet connection
System crashes
Annoying Pop-up's
Slow Computer
Other mutations known as:
Infection Video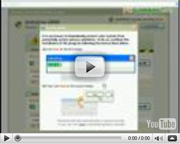 Windows Debug Center
Unfortunately, a lot of computer users still become victims of Windows Debug Center and its creators' schemes. This rogue antispyware is a highly cunning program, which will mimic legitimate software applications in hopes of stealing personal information and taking your money for useless and dishonest security services. Just like any rogue out there, Windows Debug Center looks very sophisticated, because it mimics the appearance of well-known computer safeguard programs. Nonetheless, Windows Debug Center needs to be removed, because it has no valuable services to offer for your Windows system. Actually, if you acquire the rogue's full version, which you will be forced to do, your computer might only become more vulnerable!
Once hackers find a security loophole to infect you with Windows Debug Center, its malignant files will add rogue processes to your system's startup in order to load the bogus tool immediately, after you turn on your computer. And every time Windows Debug Center loads, it will perform a fake system scan, "scanning" various system directories and making it seem as if it is detecting a long list of system threats, which are completely fictitious and do not actually exist in your system. In fact, all the warnings you will receive are generated by Windows Debug Center itself, which, in fact, is the main threat in your operating Windows system.
You need to remove Windows Debug Center, before it completely slows down your computer and meddles with your Internet access. Not only does this rogue target your money, it can also block you from loading certain programs, so invest your money into a reliable antimalware program, which will detect and remove Windows Debug Center for good. Do not wait until it is too late to do anything about it.
UPDATE
Windows Debug Center is not a new player in the field, because it comes from the Rogue.VirusDoctor nest of malicious computer applications. It is a new version of such dangerous rogues as Windows No-Risk Agent, Windows Software Saver, Windows Antihazard Helper and others. The relationship between the rogues is obvious from their identical interfaces.
Another thing that is in common is related to the "malware" that Windows Debug Center detects and then offers to remove. Windows Debug Center "finds" exactly the same malware in your system as its predecessors would have, including: Trojan-DDos, Trojan-Clicker, Trojan-Spy and etc. You have to ignore the fake scan results as well as the following fake security notifications if you want to avoid being robbed by Windows Debug Center:
Error
Keylogger activity detected. System information security is at risk.
It is recommended to activate protection and run a full system scan.
Error
Software without a digital signature detected.
Your system files are at risk. We strongly advise you to activate your protection.
Torrent Alert
Recomended: Please use secure encrypted protocol for torrent links.
Torrent link detected!
Receiving this notification means that you have violated the copyright laws. Using Torrent for downloading movies and licensed software shall be prosecuted and you may be sued for cybercrime and breach of law under the SOPA legislation.
Please register your copy of the AV to activate anonymous data transfer protocol through the torrent link.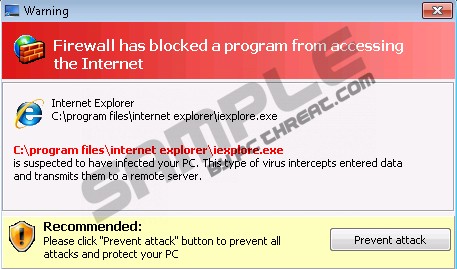 If that weren't enough Windows Debug Center will block the access to quite a few system tools including Windows Task Manager and Registry Editor. The rogue does so in order to protect itself. Windows Debug Center also blocks your executables and Internet connection, and in the end it seems that the only way out of this situation is registering the rogue.
You can sure register it FOR FREE! Simply use this code to "activate" Windows Debug Center:
0W000-000B0-00T00-E0020
While the rogue "thinks" it is really registered, get yourself a trustworthy antimalware application that will delete Windows Debug Center once and for all, and you will not have to worry about your system's security any longer.

How to renew your internet connection:
This rogue antispyware blocks your Internet connection to prevent you from removing the rogue application. To enable the Internet connection, please follow these instructions:
Open Internet Explorer and go to >Tools< select >Internet Options<

Select >Connections<

Select >LAN Settings<

Now you need to uncheck the checkbox labeled >Use a proxy server for your LAN< in Proxy Server section. Then press the >OK< button to close this screen and press the >OK< button to close the Internet Options screen.

Now you can download the SpyHunter scanner and remove the infection.

How to manually remove Windows Debug Center
Files associated with Windows Debug Center infection:
%Desktop%\Windows Debug Center.lnk
%CommonStartMenu%\Programs\Windows Debug Center.lnk
%AppData%\result.db
%AppData%\Protector-[Random].exe
%AppData%\NPSWF32.dll
Windows Debug Center DLL's to remove:
%AppData%\NPSWF32.dll
Windows Debug Center processes to kill:
%AppData%\Protector-[Random].exe
Remove Windows Debug Center registry entries:
HKEY_CURRENT_USER\Software\Microsoft\Windows\CurrentVersion\Internet Settings "WarnOnHTTPSToHTTPRedirect" = 0
HKEY_CURRENT_USER\Software\Microsoft\Windows\CurrentVersion\Policies\System "DisableRegedit" = 0
HKEY_CURRENT_USER\Software\Microsoft\Windows\CurrentVersion\Policies\System "DisableRegistryTools" = 0
HKEY_CURRENT_USER\Software\Microsoft\Windows\CurrentVersion\Policies\System "DisableTaskMgr" = 0
HKEY_CURRENT_USER\Software\Microsoft\Windows\CurrentVersion\Run "Inspector"
HKEY_CURRENT_USER\Software\Microsoft\Windows\CurrentVersion\Settings "net" = 2012-3-5_1
HKEY_LOCAL_MACHINE\SOFTWARE\Microsoft\Internet Explorer\Main\FeatureControl\FEATURE_ERROR_PAGE_BYPASS_ZONE_CHECK_FOR_HTTPS_KB954312
HKEY_LOCAL_MACHINE\SOFTWARE\Microsoft\Windows NT\CurrentVersion\Image
HKEY_LOCAL_MACHINE\SOFTWARE\Microsoft\Windows NT\CurrentVersion\Image File Execution Options\antivirus.exe
HKEY_LOCAL_MACHINE\SOFTWARE\Microsoft\Windows NT\CurrentVersion\Image File Execution Options\autoupdate.exe