Danger level
:

9
Type:
Rogue Anti-Spyware
Common infection symptoms:
Blocks internet connection
Block exe files from running
Installs itself without permissions
Connects to the internet without permission
Normal system programs crash immediatelly
Slow internet connection
System crashes
Cant change my homepage
Annoying Pop-up's
Slow Computer
Infection Video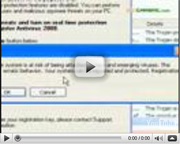 Windows Antihazard Helper
Windows Antihazard Helper is a fake security tool, so be alert if you see its name! Just like its predecessors Windows AntiHazard Center, it pretends to take care of your system, when, in fact, it spreads an infection. Windows Antihazard Helper is a rogue that will cause a strange behavior of your computer.
If the rogue sneaks in, you may notice, that the internet settings are altered and that your system is working slower than usual. Furthermore, you will not be able to ignore the numerous simulated system pop ups Windows Antihazard Helper generates, saying that your computer is loaded with fictitious threats. Nevertheless, you must ignore everything the rogue says you, because if you do not, you will be fooled and ripped off.
The Windows Antihazard Helper is trying to rob you in a very clever manner: it will state that this fake security software is unable to remove any of the detected malware before the activation key is entered, but before you do that, you need to make an online Windows Antihazard Helper purchase. This is where you have to be extremely careful, because if you enter all information required, very soon you will see that you were not the only one, who used your credit card.
You should remember it is dangerous to have Windows Antihazard Helper in your system and you should delete Windows Antihazard Helper as soon as possible. If you want to do it manually, remember that it is dangerous, and automatic removal of Windows Antihazard Helper is the only safe way to clean your computer completely and protect your system from any future threats.
UPDATE
Remember that various Windows Antihazard Helper notifications and recommendations are generated to intimidate you, so do not pay any attention to them. If you indicate any of the alerts posted bellow, make sure to register Windows Antihazard Helper license key (0W000-000B0-00T00-E0020), which will remove these bogus security messages, will restore the running of disabled Windows components, and will alleviate the difficult Windows Antihazard Helper's removal task.
Windows Antihazard Helper notifications:
Recommended:
Activate Windows Software Keeper to get ultimate protection against Identity Theft, Viruses, Malware and other threats!
Warning
Firewall has blocked a program from accessing the Internet
C:\program files\internet explorer\iexplore.exe
is suspected to have infected your PC. This type of virus intercepts entered data and transmits them to a remote server.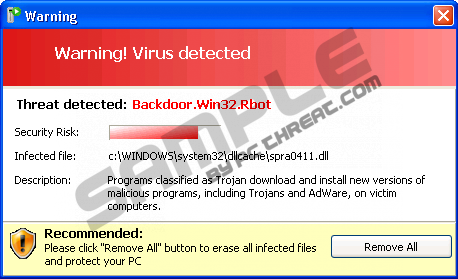 Warning! Identity theft attempt detected
Hidden connection IP: [random IP address]
Target: Your bank account details.
Your IP: [IP address]
Error
Software without a digital signature detected.
Your system files are at risk. We strongly advise you to activate your protection.
Error
Keylogger activity detected. System information security is at risk.
It is recommended to activate protection and run a full system scan.
Error
Potential malware detected.
It is recommended to activate protection and perform a thorough system scan to remove the malware.

How to renew your internet connection:
This rogue antispyware blocks your Internet connection to prevent you from removing the rogue application. To enable the Internet connection, please follow these instructions:
Open Internet Explorer and go to >Tools< select >Internet Options<

Select >Connections<

Select >LAN Settings<

Now you need to uncheck the checkbox labeled >Use a proxy server for your LAN< in Proxy Server section. Then press the >OK< button to close this screen and press the >OK< button to close the Internet Options screen.

Now you can download the SpyHunter scanner and remove the infection.

How to manually remove Windows Antihazard Helper
Files associated with Windows Antihazard Helper infection:
%AppData%\NPSWF32.dll
%AppData%\Protector-[Random].exe
%AppData%\result.db
%CommonStartMenu%\Programs\Windows AntiHazard helper.lnk
%Desktop%\Windows AntiHazard helper.lnk
Windows Antihazard Helper DLL's to remove:
%AppData%\NPSWF32.dll
Windows Antihazard Helper processes to kill:
%AppData%\Protector-[Random].exe
Remove Windows Antihazard Helper registry entries:
HKEY_CURRENT_USER\Software\Microsoft\Windows\CurrentVersion\Run
HKEY_CURRENT_USER\Software\Microsoft\Windows\CurrentVersion\Settings "UID" = "okanrqfdwk"
HKEY_LOCAL_MACHINE\SOFTWARE\Microsoft\Windows NT\CurrentVersion\Image File Execution Options\atro55en.exe
HKEY_LOCAL_MACHINE\SOFTWARE\Microsoft\Windows NT\CurrentVersion\Image File Execution Options\bisp.exe
HKEY_LOCAL_MACHINE\SOFTWARE\Microsoft\Windows NT\CurrentVersion\Image File Execution Options\esafe.exe
HKEY_LOCAL_MACHINE\SOFTWARE\Microsoft\Windows NT\CurrentVersion\Image File Execution Options\install[4].exe
HKEY_LOCAL_MACHINE\SOFTWARE\Microsoft\Windows NT\CurrentVersion\Image File Execution Options\mssmmc32.exe
HKEY_LOCAL_MACHINE\SOFTWARE\Microsoft\Windows NT\CurrentVersion\Image File Execution Options\pcip10117_0.exe
HKEY_LOCAL_MACHINE\SOFTWARE\Microsoft\Windows NT\CurrentVersion\Image File Execution Options\scrscan.exe
HKEY_LOCAL_MACHINE\SOFTWARE\Microsoft\Windows NT\CurrentVersion\Image File Execution Options\utpost.exe