Danger level
:

9
Type:
Rogue Anti-Spyware
Common infection symptoms:
Blocks internet connection
Block exe files from running
Installs itself without permissions
Connects to the internet without permission
Slow internet connection
System crashes
Annoying Pop-up's
Slow Computer
Infection Video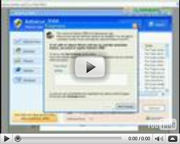 Windows Process Director
Windows Process Director is a master of deception. This cunning antispyware software can trick you into believing anything it wants, and its main aim is to make you buy its useless licensed version. The rogue will infiltrate into your system, mimic an infection and make you spend your money, so do not fall for the scheme and remove Windows Process Director as quick as possible.
Even though Windows Process Director has many ways to get into your Windows system, it is likely you are the one who allowed its running! You can download this rogue without even knowing what kind of malicious intentions it has, so be careful when downloading and browsing, because Windows Process Director can attack you instantly. And once it does, you will experience your system's decreased performance, and a fake computer scanner will start processing. It will threaten you with numerous threats like viruses, Trojans and worms, but you should not worry, because your system only has one infection, which is called Windows Process Director.
To pressure you into believing infection's credibility, your screen will be flooded with a number of fake pop-ups, security warnings, notifications, and recommendations to protect your system with Windows Process Director's product. These threatening alerts are designed to push you into purchasing the useless tool, so do not believe them for one second! It is essential that you do not waste your money on this ridiculous, because if you do, your bank account and personal details will fall into the hands of cyber criminals!
Windows Process Director is a fake antispyware tool, which has nothing to offer you, so do not wait for it to disappear on its own, because it will not happen, and act against it. Windows Process Director's removal is the only option, and you should do it immediately, with the assistance of a reliable antispyware program. If you know how to remove Windows Process Director manually, please make sure you know what to do, otherwise, you will cause more damage.
UPDATE
Windows Process Director will flood your system with such fake alerts and recommendations:
Error
Potential malware detected.
It is recommended to activate protection and perform a thorough system scan to remove the malware.

Recommended:
Activate Windows Process Director to get ultimate protection against Identity Theft, Viruses, Malware and other threats!
However, these irritating messages will not be the worst Windows Process Director symptoms, and soon after invasion you will notice these system's dysfunctions:
• Blocked connection to the Internet
• Restricted access to Windows registry and Task Manager
• Blocked running of most executable files
• Possible system crashes
Good news is, you can remove all of these symptoms with one single code, which will restore your system's functionality and will make it much easier for you to detect and remove Windows Process Director.
Activation code:
0W000-000B0-00T00-E0020
Warning! Windows Process Director is not the only fake antispyware out there, and you should be careful about other Rogue.VirusDoctor family members Windows Guardian Angel, Windows Software Keeper, Windows Managing System and many more. All of these malicious applications look and act the same; therefore, it is a must to remove any of them as soon as possible!

How to manually remove Windows Process Director
Files associated with Windows Process Director infection:
%Desktop%\Windows Process Director.lnk
%CommonStartMenu%\Programs\Windows Process Director.lnk
%AppData%\result.db
%AppData%\Protector-[Random].exe
%AppData%\NPSWF32.dll
Windows Process Director DLL's to remove:
%AppData%\NPSWF32.dll
Windows Process Director processes to kill:
%AppData%\Protector-[Random].exe
Remove Windows Process Director registry entries:
HKEY_CURRENT_USER\Software\Microsoft\Windows\CurrentVersion\Internet Settings "WarnOnHTTPSToHTTPRedirect" = 0
HKEY_CURRENT_USER\Software\Microsoft\Windows\CurrentVersion\Policies\System "DisableRegedit" = 0
HKEY_CURRENT_USER\Software\Microsoft\Windows\CurrentVersion\Policies\System "DisableRegistryTools" = 0
HKEY_CURRENT_USER\Software\Microsoft\Windows\CurrentVersion\Policies\System "DisableTaskMgr" = 0
HKEY_CURRENT_USER\Software\Microsoft\Windows\CurrentVersion\Run "Inspector"
HKEY_CURRENT_USER\Software\Microsoft\Windows\CurrentVersion\Settings "net" = 2012-3-5_1
HKEY_LOCAL_MACHINE\SOFTWARE\Microsoft\Internet Explorer\Main\FeatureControl\FEATURE_ERROR_PAGE_BYPASS_ZONE_CHECK_FOR_HTTPS_KB954312
HKEY_LOCAL_MACHINE\SOFTWARE\Microsoft\Windows NT\CurrentVersion\Image
HKEY_LOCAL_MACHINE\SOFTWARE\Microsoft\Windows NT\CurrentVersion\Image File Execution Options\antivirus.exe
HKEY_LOCAL_MACHINE\SOFTWARE\Microsoft\Windows NT\CurrentVersion\Image File Execution Options\autoupdate.exe