Danger level
:

9
Type:
Rogue Anti-Spyware
Common infection symptoms:
Blocks internet connection
Block exe files from running
Installs itself without permissions
Connects to the internet without permission
Normal system programs crash immediatelly
Slow internet connection
System crashes
Annoying Pop-up's
Slow Computer
Infection Video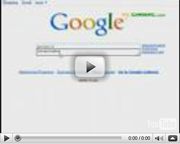 Windows Problems Stopper
Did you know that hackers may be targeting YOU? And the new rogue anti-spyware Windows Problems Stopper is helping them to do it without any trouble! After using one of security loopholes it enters your system quietly ands starts doing its malicious business of cheating you.
Windows Problems Stopper will try to make you think it is a genuine security tool, by showing various warning messages and security scan reports, but do not be cheated. If it was legitimate, it would never display you hundreds of fake pop up notifications, and you could find Windows Problems Stopper in IT shops. Do you wonder what it signifies? Only one thing –Windows Problems Stopper is FAKE! Fake are the warning messages, fake are the reported threats and fake is the online scanner it tries to cheat you with in the first place.
As if that is not enough, it will offer you to buy Windows Problems Stopper's license, and if you do that, you can say 'goodbye' to all the money you have in your credit card, and cyber villains will make sure to drain it and leave you with nothing but an infected computer. The first thing you need to do is to call your bank and dispute this situation and, secondly, you need to remove Windows Problems Stopper as soon as possible. Use a powerful security tool to delete Windows Problems Stopper and protect your system in the future.
UPDATE
In order to deal with Windows Problems Stopper you have to get a hold of the following code:
0W000-000B0-00T00-E0020
This code "activates" Windows Problems Stopper and the rogue behaves as if you have paid for its license already. All the symptoms of the infection disappear and you can remove Windows Problems Stopper from your computer for good. The same tactics worked perfectly well on the predecessors of this rogue, such as Windows No-Risk Center, Windows Malware Sleuth, Windows Safety Tweaker and many others. The fact that the same activation key can be applied to all of these rogues proves that Windows Problems Stopper is a direct clone of its forerunners.
Therefore, the messages received from Windows Problems Stopper are also basically identical to those sent by other threats from the Rogue.VirusDoctor family. You might have already seen these:
Warning
Firewall has blocked a program from accessing the Internet
C:\program files\internet explorer\iexplore.exe
is suspected to have infected your PC. This type of virus intercepts entered data and transmits them to a remote server.
Error
Attempt to modify registry key entries detected. Registry entry analysis is recommended.
From the messages you can infer that Windows Problems Stopper has the ability to block your executables. The rogue is also capable of keeping you away from Windows Task Manager and Register Editor. Thus, if you want to have your computer back, you must hesitate no longer and erase Windows Problems Stopper for good. It does not matter whether you choose to do it manually or automatically as long as your method of choice works.

How to renew your internet connection:
This rogue antispyware blocks your Internet connection to prevent you from removing the rogue application. To enable the Internet connection, please follow these instructions:
Open Internet Explorer and go to >Tools< select >Internet Options<

Select >Connections<

Select >LAN Settings<

Now you need to uncheck the checkbox labeled >Use a proxy server for your LAN< in Proxy Server section. Then press the >OK< button to close this screen and press the >OK< button to close the Internet Options screen.

Now you can download the SpyHunter scanner and remove the infection.

How to manually remove Windows Problems Stopper
Files associated with Windows Problems Stopper infection:
Windows Problems Stopper.lnk
Protector-aqs.exe
%Desktop%\Windows Problems Stopper.lnk
%CommonStartMenu%\Programs\Windows Problems Stopper.lnk
%AppData%\result.db
%AppData%\Protector-[Random].exe
%AppData%\NPSWF32.dll
Windows Problems Stopper DLL's to remove:
%AppData%\NPSWF32.dll
Windows Problems Stopper processes to kill:
Protector-aqs.exe
%AppData%\Protector-[Random].exe
Remove Windows Problems Stopper registry entries:
HKEY_CURRENT_USER\Software\Microsoft\Windows\CurrentVersion\Internet Settings "WarnOnHTTPSToHTTPRedirect" = 0
HKEY_CURRENT_USER\Software\Microsoft\Windows\CurrentVersion\Policies\System "DisableRegedit" = 0
HKEY_CURRENT_USER\Software\Microsoft\Windows\CurrentVersion\Policies\System "DisableRegistryTools" = 0
HKEY_CURRENT_USER\Software\Microsoft\Windows\CurrentVersion\Policies\System "DisableTaskMgr" = 0
HKEY_CURRENT_USER\Software\Microsoft\Windows\CurrentVersion\Run "Inspector"
HKEY_CURRENT_USER\Software\Microsoft\Windows\CurrentVersion\Settings "net" = 2012-3-5_1
HKEY_LOCAL_MACHINE\SOFTWARE\Microsoft\Internet Explorer\Main\FeatureControl\FEATURE_ERROR_PAGE_BYPASS_ZONE_CHECK_FOR_HTTPS_KB954312
HKEY_LOCAL_MACHINE\SOFTWARE\Microsoft\Windows NT\CurrentVersion\Image
HKEY_LOCAL_MACHINE\SOFTWARE\Microsoft\Windows NT\CurrentVersion\Image File Execution Options\antivirus.exe
HKEY_LOCAL_MACHINE\SOFTWARE\Microsoft\Windows NT\CurrentVersion\Image File Execution Options\autoupdate.exe